From the October 2007 issue of Vanity Fair magazine:

The Man In the Irony Mask
Like Sacha Baron Cohen as Borat, Stephen Colbert so completely inhabits his creation--the arch-conservative blowhard host of The Colbert Report, his Daily Show spin-off hit--that he rarely breaks character. As Colbert's new book, I Am America (And So Can You!), is published, SETH MNOOKIN gets a revealing interview with the real thing: a master comedian, forever altered by family tragedy.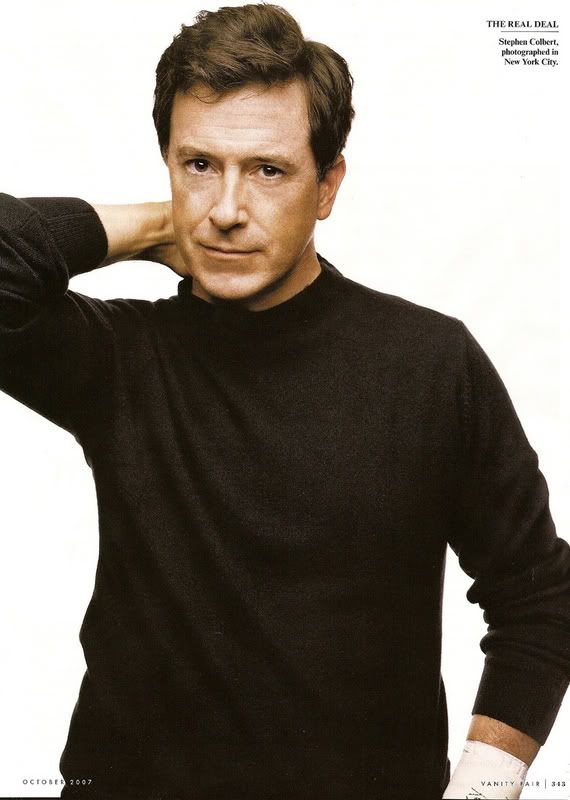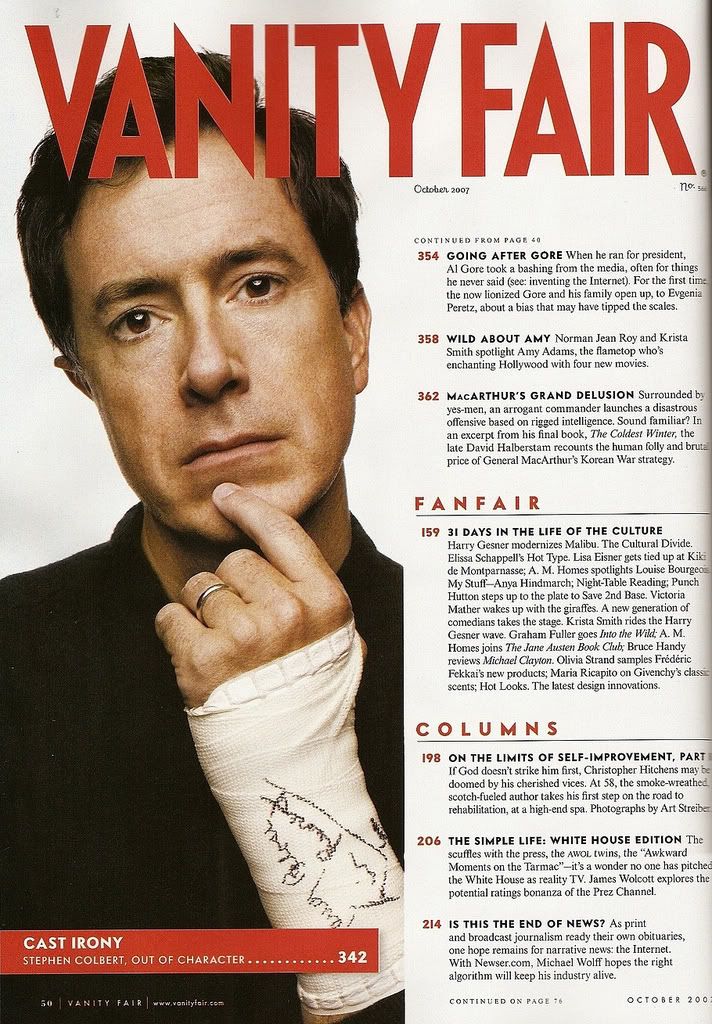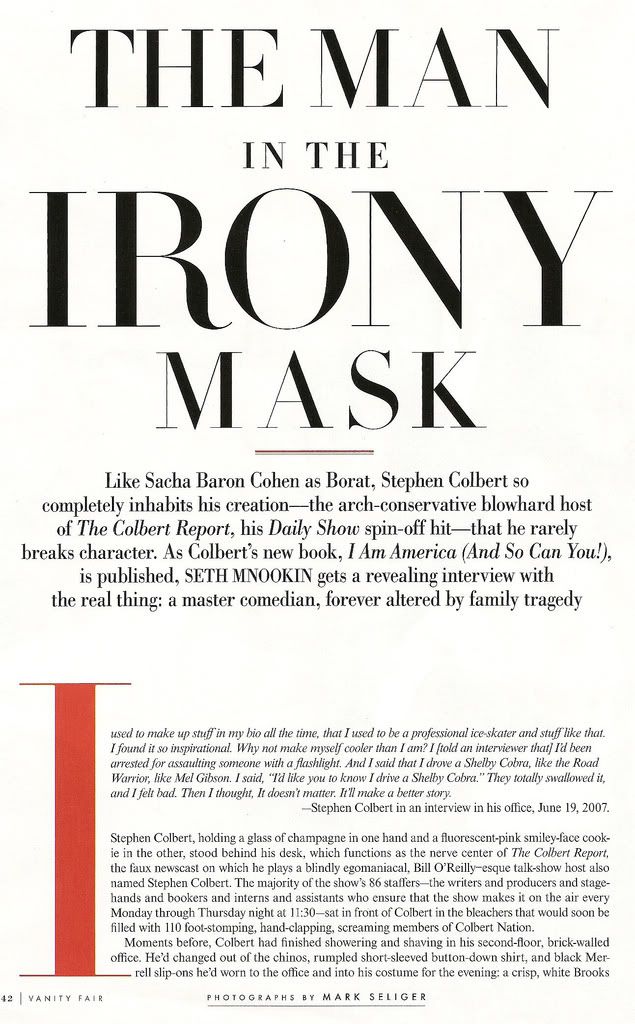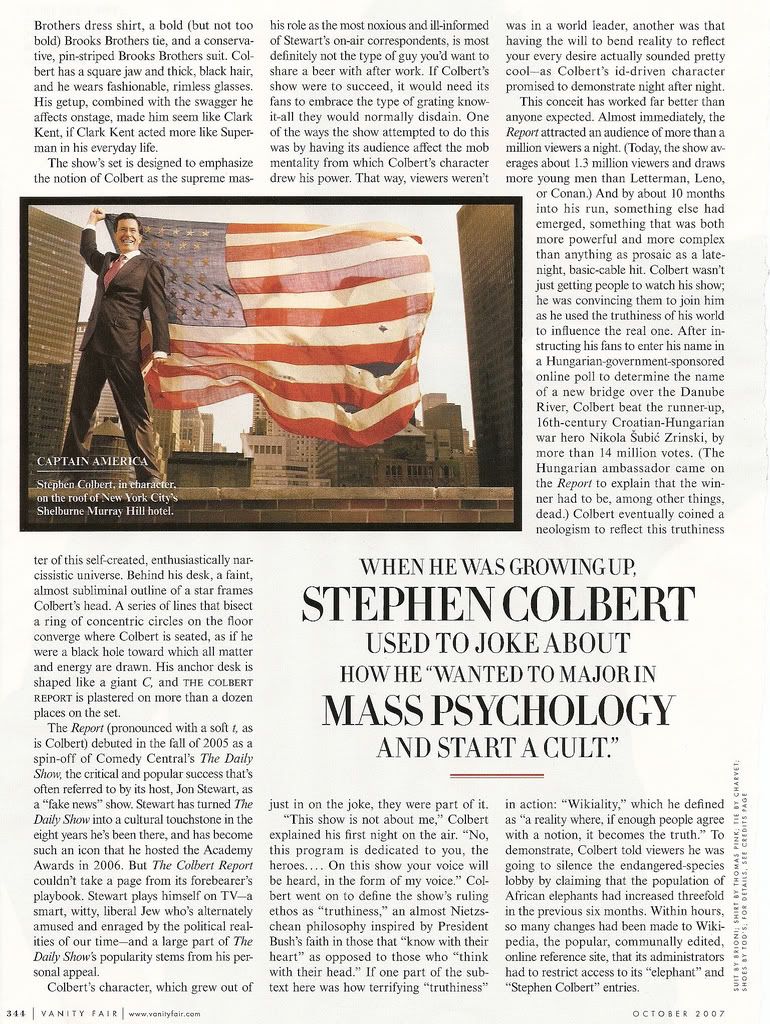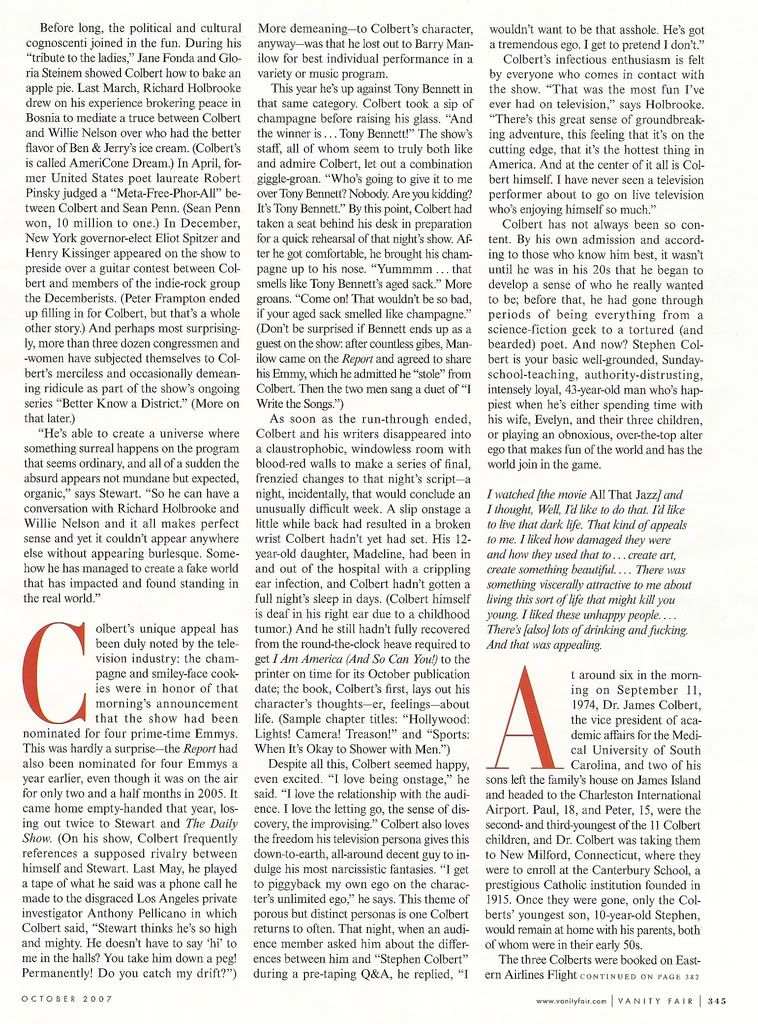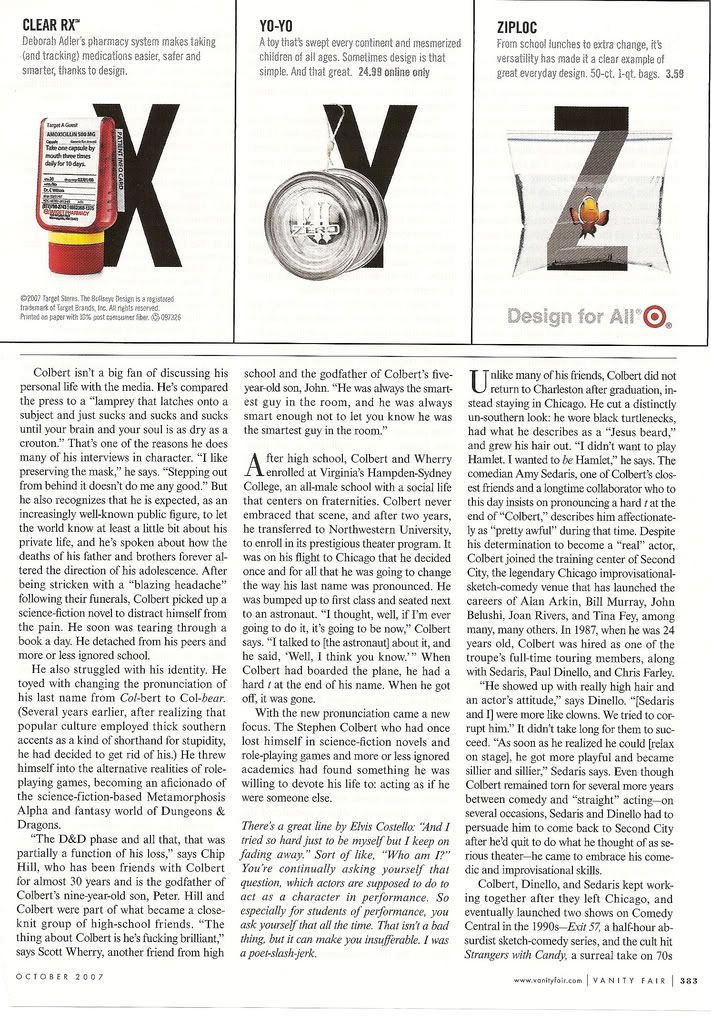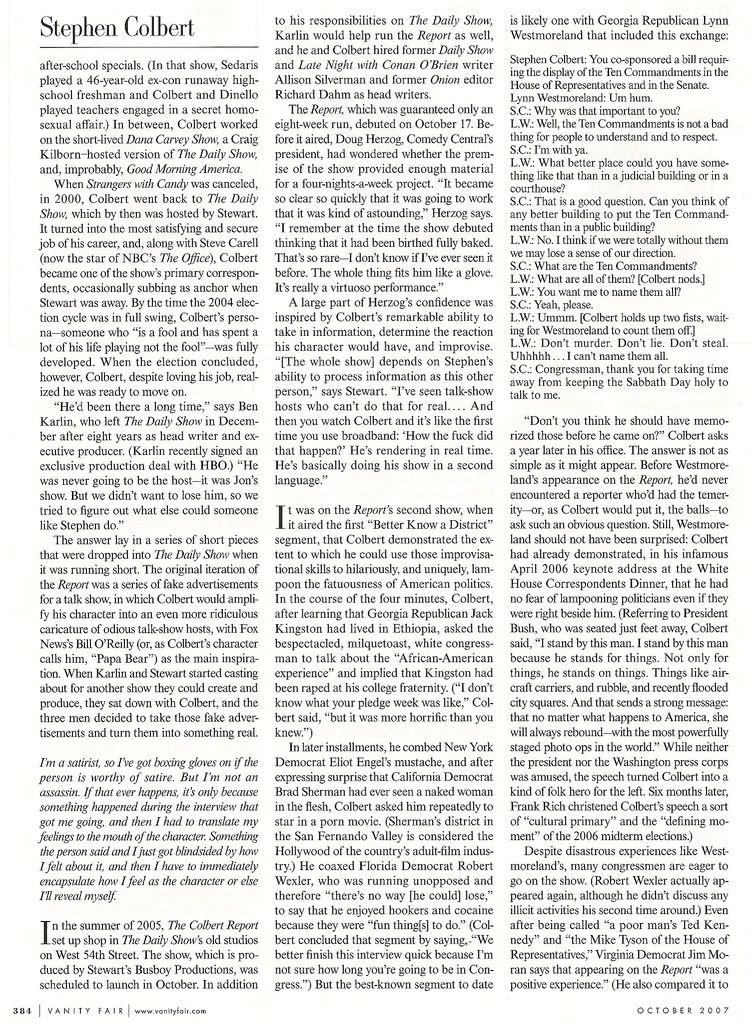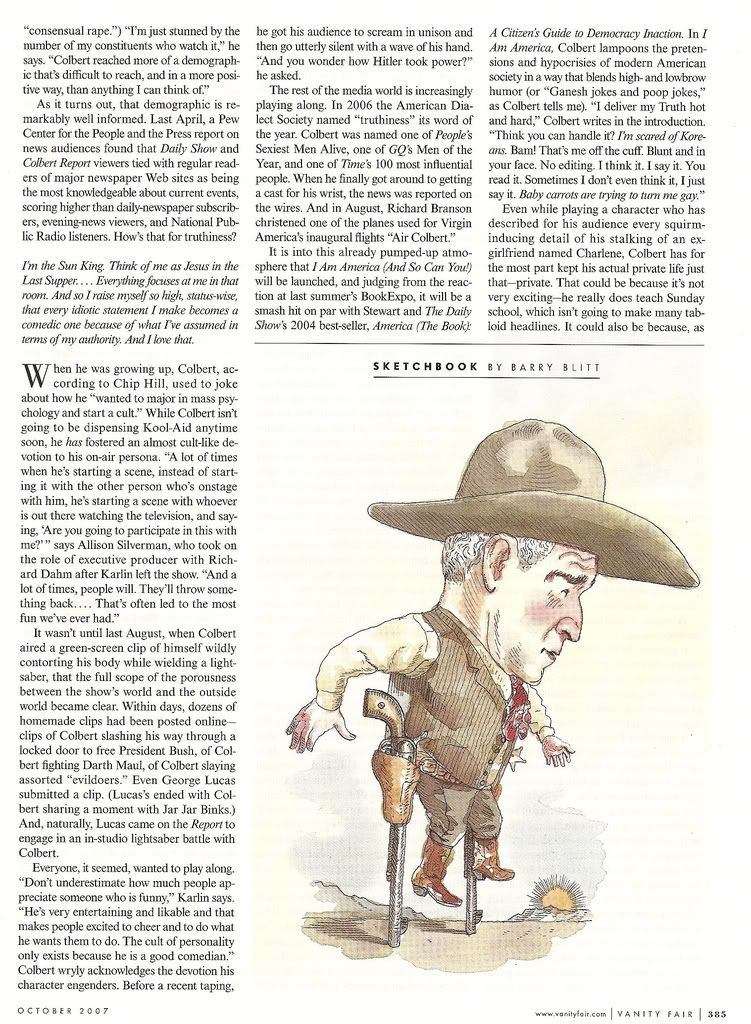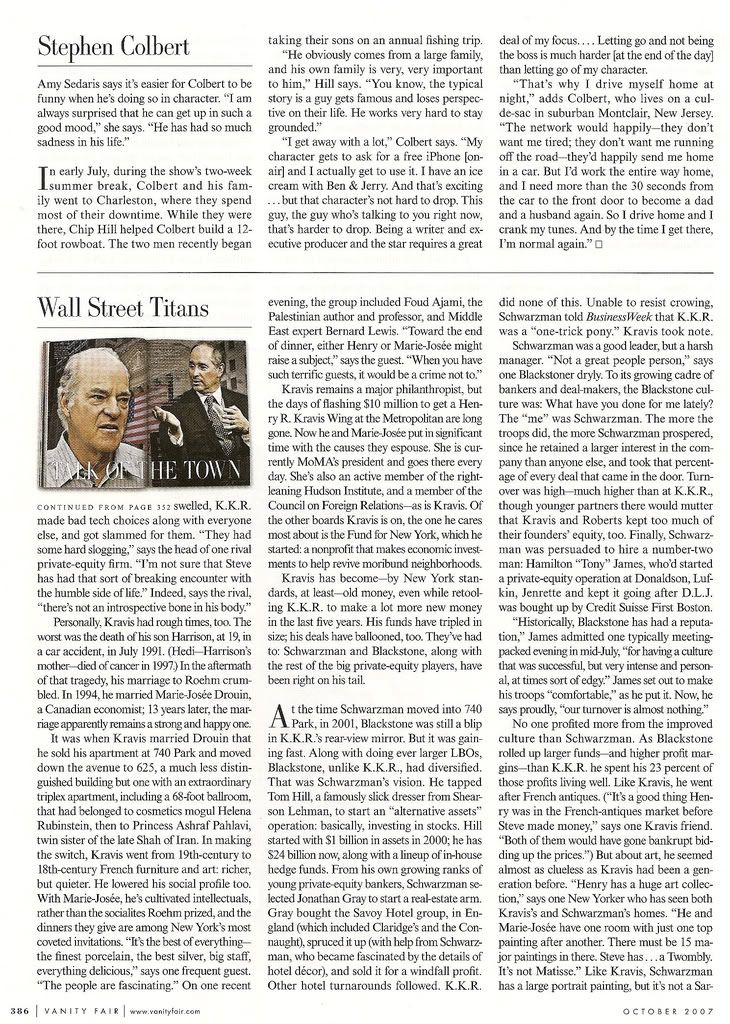 Source
Words cannot express how much I love this man. What an amazing, insightful article, and my GOD, could that picture before the cut be any hotter?? Wow. Also, OT, but I wanted to mention it anyway: I passed my road test yesterday, bbs! I'm so excited to finally be a licensed driver! :D