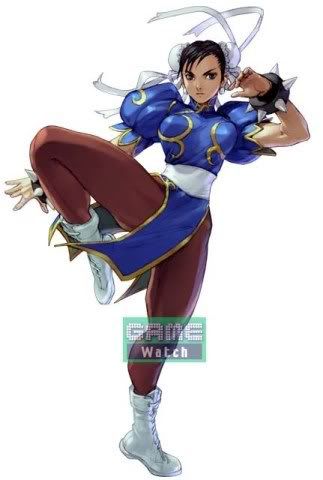 Hyde Park Entertainment and Capcom have signed action specialist Andrzej Bartkowiak to direct Street Fighter, a live-action feature film based on Capcom's video game.

Production is set to begin early next year with Fox distributing. Hyde Park's Ashok Amritraj and Patrick Aiello are producing while Capcom executive produces.

Bartkowiak's credits include Romeo Must Die, Exit Wounds, Cradle to the Grave and Doom. Prior to directing, his cinematographic credits include Lethal Weapon 4, U.S. Marshals, Falling Down and Speed.

The film is focused on female fighter Chun Li and her journey for justice. Justin Marks wrote the script and is currently doing a polish.

A film version of the game has already been produced before. In 1994, Jean-Claude Van Damme starred in the Universal movie, written and directed by Steven de Souza.

Source: ComingSoon.net

It can't be any worse than the one with Van Damme, right? I f-ing loved Chun-Li though...I would always play her and kick ass. I just hope they cast a bad-ass Asian chick to play her...Maggie Q, maybe? She might be too predictable though. It might be better if they got an unknown.

And for LOLZ....