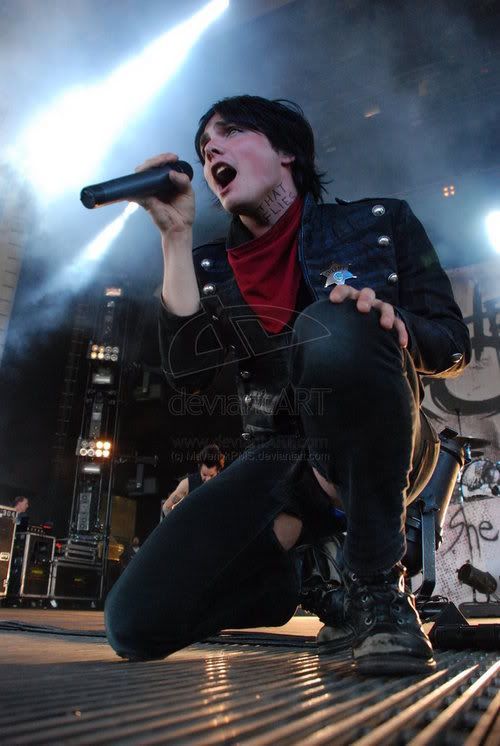 Ten people were sent to the hospital for "most pit related injuries" at a recent My Chemical Romance show.

The Projekt Revolution Tour stopped in Syracuse, NY last night, and between 10-15 people had to be taken to the hospital for injuries they sustained in a mosh pit. The show was part of the Great New York State Fair, which has been going on for the past week or so. David Corey, an emergency worker, called the mosh pit injuries the worst he'd ever seen at the Fair (Corey has worked the Fair since 1998).

Projekt Revolution features headliner Linkin Park, as well as My Chemical Romance, Taking Back Sunday and others. These injuries mostly occured between 8:00 and 9:30 PM, which would have been during MCR's set.

This would be relatively sad if not for a hilarious video on the Syracuse local news station. Watch this video, and feel free to laugh when the reporter says "this happened during what's called a mosh pit."

Source

Um, this sucks. Sooo....have some Frank?