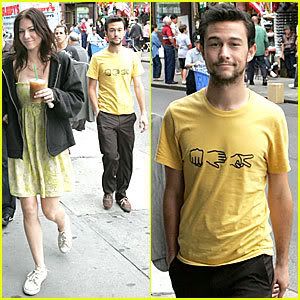 Joseph Gordon Levitt's 'Uncertainty' is High
Former 3rd Rock from the Sun star Joseph Gordon Levitt, 26, and co-star Lynn Collins, 28, films scenes for their upcoming drama Uncertainty on Mott St. in NYC's Chinatown on Sunday.
Uncertainty is a two-paneled drama about a New York City couple who make a life-changing decision over a Fourth of July weekend. The film is set for a 2008 release and loosely based on a script by Siegel and McGehee, who also are producing. Siegel and McGehee wrote and directed The Deep End and co-directed Bee Season.
(
Read more...
Collapse
)