Australian Clairvoyant Jeanette Kumara has written a book concerning the past lives of the stars. I present to you a preview. They may be a bit long, but I encourage you to read them - the lulz, they are many.




David and Victoria Beckham

David
Born: May 2, 1975
Star sign: Taurus
Animal spirit: Hedgehog

Victoria
Born: April 17, 1974
Star sign: Aries
Animal spirit: Frog

Some time in the 1600s, they shared a life in Italy David was intellectually handicapped, and Victoria was his older sister, who had to care for him after their parents died.
As David grew older, Victoria yeanred for a life of her own. He made this impossible because he needed constant care and acted like a spoilt child if he didn't get his own way.
Eventually, Victoria decided David should be sent to an asylum. He protested and became violent, but Posh stood her ground and David was taken by force. Victoria then married and had the children she wanted so dearly.
This time around, Victoria should take care because David is still seeking revenge.







Brad Pitt and Angelina Jolie
Brad
Born: December 18, 1963
Star sign: Sagittarius
Animal spirit: Horse

Angelina
Born: June 4, 1975
Star sign: Gemini
Animal spirit: Horse

Brad and Angelina grew up in poverty and hunger in Africa in the early 1800s.
They would often sit together outside their shanties, dreaming about having plenty of food to share with their families. They were betrothed to each other and very much in love.
Sadly, Angelina died from starvation at a young age, and Brad was overcome with grief. He stopped eating his meagre meals and also died of starvation about a year later.
Having known extreme deprivation, these two will do a lot of good for the world's children. There will be a few bumps along the way, but nothing they can't handle.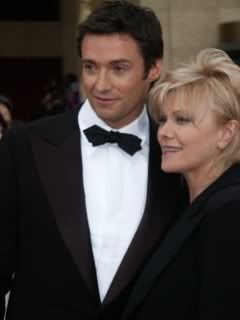 Hugh Jackman and Deborra-Lee Furness
Hugh
Born: October 12, 1968
Star sign: Libra
Animal spirit: Horse

Deborra-Lee
Born: 1960
Star sign: Unknown
Animal spirit: Turtle

A few hundred years ago, in Canada, they were mother and son with a very strong bond between them.
Hugh was born with a serious illness that caused mental problems. Deborra-Lee was very protective, letting no-one else care for her son.
Hugh's father left because he couldn't cope and, as Deborra-Lee grew into middle age, she worried about who would care for Hugh after she was gone. Finally she decided there was no alternative, and they would have to die together.
One night, after supper, Deborra-Lee prepared a drink laced with poison. She watched Hugh drink and then calmly did the same. In death, and now in this life, nothing will keep them apart.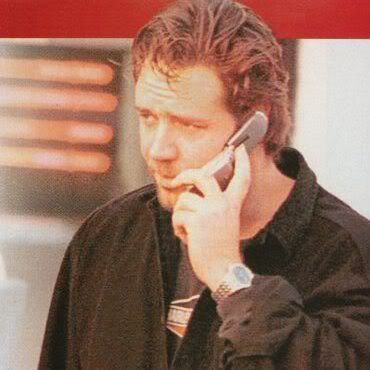 Russell Crowe
Born: April 7, 1964
Star sign: Aries
Animal spirit: Condor

Russell had a very violent life as an English convict. He was transported to Van Diemen's land (now Tasmania) in the early 1800s for living off the earnings of prostitutes.
He was sent to Port Arthur, where he was often flogged for his bad temper and rough ways. The more brutal the guards were to him, the more brutal he became. He killed a guard trying to escape, was taken to Hobart and hanged.
Russell is carrying a lot of baggage from his past, but now has more control over his temper. Because of the trauma from his convict life, he should watch out for his back.




Justin Timberlake and Cameron Diaz (Yes, old news is old.)
Justin
Born: January 31, 1981
Star sign: Aquarius
Animal spirit: White swan

Cameron
Born: August 30, 1972
Star sign: Virgo
Animal spirit: White swan

Justin and Cameron were just like Romeo and Juliet in their past life.
Several hundred years ago in Palestine, they were very much in love, but he was Jewish and she was Christian and their families refused to let them marry.
They vowed to commit suicide so that they could never be parted. One night, Justin climbed up to Cam's room. They went up to the roof and, hand-in-hand, they jumped. Both died instantly, causing horror and grief for both families. The spirits of two white swans have been with them ever since.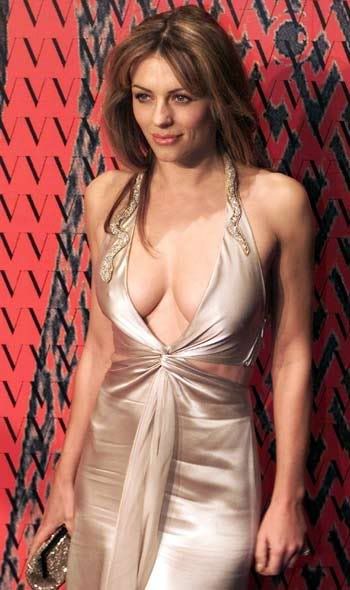 Liz Hurley
Born: June 10, 1965
Star sign: Gemini
Animal spirit: Quail

In the early 1800s, Liz was a hillbilly growing up in the backwoods of Kentucky, where her mother taught her about the healing properties of roots and herbs. Liz married a second cousin and had several children, but continued working as a healer. The mountain people came to her because they distrusted conventional doctors.
When her youngest son got a bad infection, Liz invented a new cure. She took a sharp nail and pierced different parts of his body to relieve the illness. The child recovered, and soon people were lining up for cures to all manner of aches and pains.
Inevitably, some patients died of serious infections, but Liz could always find some other cause.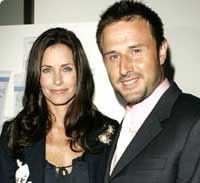 Courteney Cox and David Arquette
Courteney
Born: June 15, 1964
Star sign: Gemini
Animal spirit: Butterfly

David
Born: September 8, 1971
Star sign: Virgo
Animal spirit: Scorpion

These two were Mormons living in Salt Lake City in the US in the late 1800s. They had one child, and all went well for several years until David decided to take a second wife, as allowed by their religion.
Courteney was furious, but there was nothing she could do to prevent the other woman from moving in. The wives didn't get on, and there were many jealous arguments between them.
David realised his mistake and left his wives to battle it out while he had a good time with as many women as he could. Courteney now has a beautiful butterfly spirit while David has a scorpion.
The second Mormon wife was Erika Keith, the stripper who had a 'sex romp' with David several years before he met Courteney.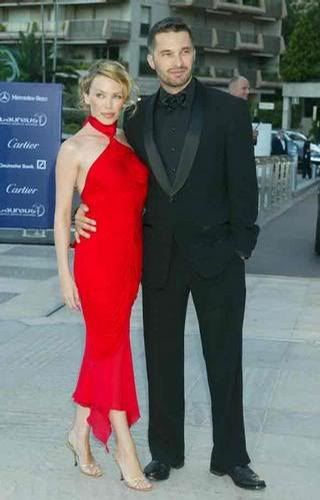 Kylie Minogue and Olivier Martinez (Old)
Kylie
Born: May 28, 1968
Star sign: Gemini
Animal spirit: Frog

Olivier
Born: January 12, 1966
Star sign: Capricorn
Animal spirit: Snake

They grew up together in Venice in the early 1700s. Kylie adored Olivier, but he loved her only as a friend.
When Olivier proposed to another, Kylie grew bitter. Full of jealousy, she invited him to her home for one last drink and to bless his marriage. The wine was laced with deadly nightshade and Olivier died on his way home, but no-one suspected foul play.
In this life, no matter how hard she tries, jealousy rear its ugly head from time to time as Kylie pays off her karmic debt.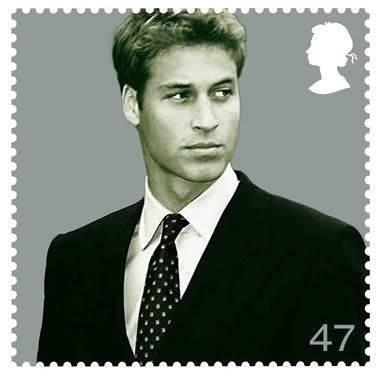 Prince William
Born: June 21, 1982
Star sign: Gemini
Animal sprirt: Owl

He has been close to the throne once before - as the illegitimate son of Henry VIII and his young mistress. Henry wanted William to be his heir but there was strong opposition.
William was in a serious predicament and spent some time in France. Hurt and dismayed, he vowed that one day he would get his revencge. He desperately wanted to be king, but he died of consumption at an early age.
In his life, William will achieve his ambition of becomign king, and either of two young ladies around him now would make good partners. His owl spirit will help him choose carefully.




Princess Mary and Prince Frederik of Denmark
Mary
Born: February 5, 1972
Star sign: Aquarius
Animal spirit: Butterfly

Frederik
Born:May 26, 1968
Star sign: Gemini
Animal spirit: Crane

These two were husband and wife in Germany back in the 1600s. Mary's parents were opposed to the mariage because Frederik wasn't rich enough. But Mary had a stubborn streak and was determined to marry for love.
Her parents did everything they could to stop her, but she became pregnant and a wedding was hastily arranged.
Tragically, the baby was stillborn and Mary's parents said it was God's punishment. The couple had no more children.
This time around the fairytale Prince and Princess will have as many children as they wish.




Lleyton and Bec Hewitt
Bec
Born: July 23, 1983
Star sign: Cancer
Animal spirit: Dolphin

Lleyton
Born February 24, 1981
Star sign: Pisces
Animal spirit: Ram

Back in the Viking days in Norway, Lleyton was a giant warrior wearing a helmet with large horns on each side.
He still has the hard head of a ram, often butting heads with his opponents on and off the court. But with Bec, lleyton is a perfect gentelmen and will always love and protect her and their children.
Bec plays her part very well, and all the bad karma will become a thing of the past.



Source: An archaic copy of the Australian Woman's Day (Jan 15, 07).