tragic! https://t.co/DY2pnbg2vk

— Kendall (@KendallJenner) May 12, 2022

On this week's episode of The Kardashians, Kendall Jenner struggled to cut a cucumber.

The part time model was in her mom's kitchen and decided to make herself a snack. Kris offered to have a chef make her something, but Kendall said she'd do it herself. "I'm just gonna chop up some cucumber. It's pretty easy," Kendall said.

Kendall then held the cucumber with one arm and cut it with the other, but the way she did it left many on Twitter befuddled. She told the camera, "I am definitely not a good cutter, so don't zoom in on me."

Naturally Twitter mocked this moment.


the way kendall jenner proved she has never cut a cucumber in her entire life and was just trying to be relatable to the cameras will never not be funny, hey chef 🙋, can you come cut this cucumber for my 26 year old daughter 😭 pic.twitter.com/wNW84ZUag0

— qinnitan (@qinnitan) May 12, 2022
Obsessed with Kendall Jenner trying to prove she's not an out of touch spoiled rich girl by insisting on making her own snack and almost dislocating her shoulder trying to slice a cucumber.

— Brodie Lancaster (@brodielancaster) May 12, 2022
kendall jenner cutting a cucumber is the most "it's a banana, michael, what could it cost, ten dollars?" thing i've seen a rich person do in a long time pic.twitter.com/cAPlSdrGfa

— marissa (taylor's version) (@MarissaSaysWhat) May 12, 2022
The way Kendall Jenner cut that cucumber will haunt me pic.twitter.com/K0mBmvkzHu

— ♔b (@badtasticb) May 12, 2022
About an hour ago, I witnessed Kendall Jenner attempt to cut a cucumber on my tv screen. It made me feel a little superior but mostly poor.

— halbrownlee (@halbrownlee) May 12, 2022
Chef Anne Burrell sis get that red sharpie out pronto!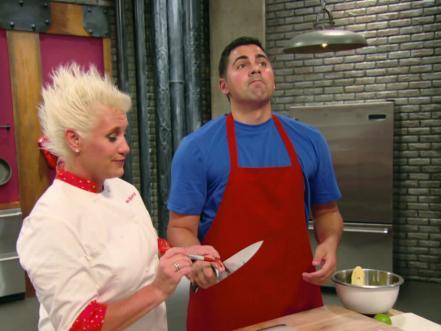 ONTD, do you know how to cut your veggies?

Sources: 1 | 2 | 3 | 4 | 5 | 6