Joshua Bassett shares snippet of his new song, "Crisis" - out at midnight.

"Don't you ever wonder if I'm okay after all you put me through? Half the shit you're sayin' is only half true. Messin' with my life as a career move
I can't help but wonder, why you won't make it end?" https://t.co/WkIUX2LxhY

— Pop Crave (@PopCrave) December 2, 2021
Months after the success of Olivia Rodrigo's SOUR and seven Grammy nominations later... her ex-boyfriend and current co-star - Joshua Bassett - has released his own music addressing their relationship and the public scrutiny brought to it by Olivia's music. "And if you get to tell your truth, then so do I / And it's cool if you want me to play the bad guy," sings the struggling musician.
While the song / EP hasn't officially dropped yet, the full lyrics are all available on Genius.com.
Crisis Lyrics:
My mama called 'cause she hеard I got death threats
Oh, what the hell am I supposed to do with that?
Oh, I wish that I could open my eyes and the nightmare be over
But you sensationalize, keep fannin' the fire for the headlines
Secret Lyrics:
I rеally hope you had your fun, good for you foolin' everyone
You had me tricked for sixteen months

When your "Woe is me" stops workin'
I bet your songs won't sound the same
Set Me Free Lyrics:
I don't know what I did to deserve all this
I don't wanna be rude or on the defensive
But I've been goin' through it too
And I know you feel used, I know you've been hurt
Anything I did to make you feel worse
I'd take it all back if I could
[
Crisis Lyrics
]
[Verse 1]
My label said to never waste a crisis
And here I am, guitar in my hand, in the middle of one, hmm
And, honestly, I didn't wanna write this
Don't know if I can, still holdin' back, still wanna run
And if you get to tell your truth, then so do I
And it's cool if you want me to play the bad guy

[Chorus]
But don't you dare act like I didn't love you
Don't go thinkin' that I didn't hurt too
Don't you ever wonder if I'm okay after all you put me through?
Half the shit you're sayin' is only half true
You're messin' with my life as a career move
I can't help but wonder why you won't make it end
Guess you would never dare, you would never dare
To wastе a crisis

[Verse 2]
My mama called 'cause she hеard I got death threats
Oh, what the hell am I supposed to do with that?
Oh, I wish that I could open my eyes and the nightmare be over
But you sensationalize, keep fannin' the fire for the headlines

[Chorus]
But don't you dare act like I didn't love you
Don't go thinkin' that I didn't hurt too
Don't you ever wonder if I'm okay after all you put me through?
Half the shit you're sayin' is only half true
Messin' with my life as a career move
I can't help but wonder why you won't make it end
Guess you would never dare, you would never dare
To waste a crisis

[Bridge]
Weren't you the one who left in the first place?
Weren't you the one who called things off?
Was it an act to love me or an act to hate me?

[Chorus]
Don't you dare act like I didn't love you
Don't go thinkin' that I didn't hurt too
Don't you ever wonder if I'm okay after all you put me through?
Half the shit you're sayin' is only half true
Messin' with my life as a career move
I can't help but wonder why you won't make it end
But you would never dare, you would never dare
To waste a crisis
[
Secret Lyrics
]
[Verse 1]
Pulled into your driveway again
We kissed, but it felt different
I shoulda seen it comin', mm-mm-mm-mm
Swore that you only had a crush
You told me that you would cut him off
I shoulda seen it comin' then, mm-mm-mm-mm
My friends all warned me I should run for the hills
But I defended you still
'Cause I knew rumors could kill, oh (Ooh)

[Chorus]
Oh, your secret's safe with me
And him, and all of our friends you told
Oh, you don't even know, I know
Don't worry, 'cause I'm keepin' my mouth closed
Yeah, your secret's safe with me
And him, and everyone else who knows 'bout it
How could you be so cold?
Don't worry, 'cause I'm keepin' my mouth closed
Yeah, your sеcret's safe with me

[Verse 2]
I rеally hope you had your fun, good for you foolin' everyone
You had me tricked for sixteen months
Oh, your smoke and mirrors had me hypnotized
Right in front of my eyes
Well, I heard the truth last night

[Chorus]
Your secret's safe with me
And him, and all of our friends you told
Oh, you don't even know, I know
Don't worry, 'cause I'm keepin' my mouth closed
Yeah, your secret's safe with me
And him, and everyone else who knows 'bout it
How could you be so cold?
Don't worry, 'cause I'm keepin' my mouth closed

[Bridge]
When your "Woe is me" stops workin'
I bet your songs won't sound the same
The truth you can't deny, it changed everything
Oh, you can't hide behind what's clear as day

[Chorus]
Oh, your secret's safe with me
And him, and all of our friends you told (All our friends you told)
Oh, you don't even know, I know (I know)
Don't worry, 'cause I'm keepin' my mouth closed
Yeah, your secret's safe with me
And him, and everyone else who knows 'bout it (All of our friends, they know)
How could you be so cold?
Don't worry, 'cause I'm keepin' my mouth closed
Yeah, your secret's safe with me
And him, and all of our friends you told
Yeah, your secret's safe with me
And him, and all of our friends you told
Yeah, your secret's safe with me
[
Set Me Free
]
[Verse 1]
I don't know what I did to deserve all this
I don't wanna be rude or on the defensive
But I've been goin' through it too
And I know you feel used, I know you've been hurt
Anything I did to make you feel worse
I'd take it all back if I could

[Pre-Chorus]
And nothin' I say will ease the pain
But why must I hurt for you to feel okay?

[Chorus]
You don't get to take all of me (Set me free)
And I don't need your apology (Let me be)
I don't recognize him, not anymore
You're not the love that I fell for
You don't get to take all of me (Set me free)

[Verse 2]
I've been runnin' away, I've been facin' my fears
Tell my mom I'm okay while I'm holdin' back tears
It's been a fuckin' year
And I've been doin' my time, I've been workin' on me
Wasn't sure I'd survive, never felt so weak
And nothin' really seemed to help it

[Pre-Chorus]
And nothin' I say will ease the pain
But why do I have to hurt for you to feel okay?

[Chorus]
You don't get to take all of me (Set me free)
And I don't need your apology (Let me be)
I don't recognize him, not anymore
You're not the love that I fell for
You don't get to take all of me (Set me free)

[Bridge]
I hope you know that I still care about you, darlin'
But I've gotta lock the door and throw away the key
And I hope you know that I still care about you, darlin'
I won't never let you hurt me how you hurt me
Again, ever again

[Chorus]
You don't get to take all of me (Set me free)
And I don't need your apology (Let me be)
I don't recognize him, not anymore
You're not the love that I fell for
You don't get to take all of me (Set me free)
You don't get to take all of me (Set me free)

[Outro]
You don't get to take all of me
Set me free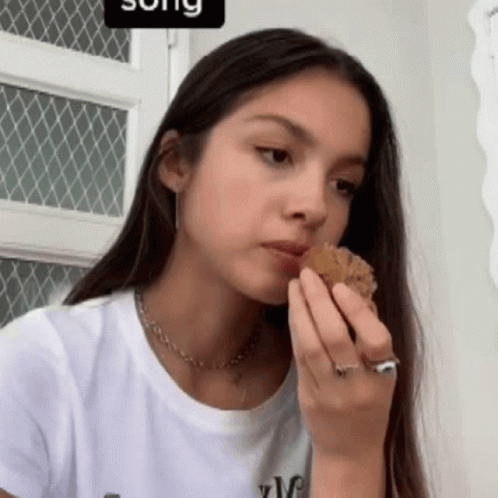 Sources:
1
|
2