This is a series where I go through outdated or infrequently used tags and do a deep dive into the posts contained therein.



[

Past Subjects of the ONTD Tag Retrospective

]


Nadine Coyle
Nicholas Hoult
Shit Just Got Real

So here we go - today's subject of our ONTD Tag Retrospective is: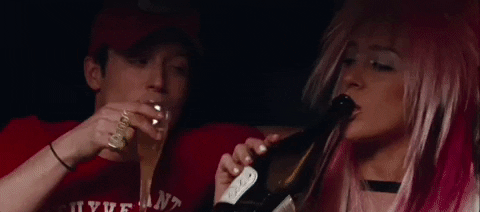 Chloë is an American actress, model, and director. She is a former indie darling and fashion it girl.
How many posts in her tag?
At the time of submission - 145!
On January 24, 2010 user
102bb posted:
Chloe Sevigny slams polygamist cults, stars in upcoming movie
What is the most recent post?
On October 29, 2020 user
scriptedending posted:
Indie Film Release Guide: October 30th [An ONTD Original]
This post comes 3,931 days (or 10 years, 9 months, and 5 days) after the first post in her tag!
Which post received the most comments?
On January 30, 2011 user
word_upp posted:
15 Likeable Hipsters
This post garnered 681 comments!
On March 10, 2010 user
102bb posted:
Advocate interviews Chloe Sevigny

She talks about her gay fanbase, playing lesbian characters, working on If These Walls Could Talk 2, and the time she was too indie to appreciate working with white Michelle Williams.

On January 14, 2011 user
redxstars posted:
Chloe Sevigny in Interview Magazine- Talks about Pauly D, "Chloe" Spoofs and More
[
Click to read excerpts about Pauly and the Drew Droege parodies
]

BELLIKOFF: So I have to ask you, because you just brought up the issue and I'm sure you've seen the rumors. Are you dating Pauly D from Jersey Shore?

SEVIGNY: No, but I wish, because that would be hilarious. That would be the weirdest couple in the world. It would be like the apocalypse.

BELLIKOFF: Yes! I have read numerous articles that have cited birds falling out of the sky, fish washing up on the shores, and you two together as being signs of the apocalypse.

SEVIGNY: That's funny.

BELLIKOFF: How do you feel about that? Why do you think that is?

SEVIGNY: I think it's because we're both kind of extreme. We represent extremes, in opposite directions. So for us two to come together, it would be a very strange meeting of the minds or colliding of two worlds. I haven't watched that many episodes, but of the ones I have... if I were to pick one of the dudes on the show, I'd definitely pick him.

BELLIKOFF: Really? What is it about him?

SEVIGNY: I've only seen like three episodes, so I probably shouldn't even say, but he seems more affable and kind of funny and easygoing.

---

BELLIKOFF: Oh, that's great. So, I know you've been asked about this before. There are the parody videos of you done by Drew Droege. I know you met him and said that you're flattered, but that you don't see a connection between you and him. I don't want to push the issue, but there is a name connection, and a lot of people are responding to it. What do you think that connection is based on?

SEVIGNY: I don't know. I feel like it's taken on almost a performance-art level. I haven't watched them.

BELLIKOFF: You haven't watched any of them?

SEVIGNY: No, no. I saw stills, or, like, five seconds of one. I was like, [laughs] "I don't want to watch it, I don't want it to make me angry or depressed." But I was thinking of calling him up and saying we should do something together.

BELLIKOFF: That could be great.

SEVIGNY: My close friends have all seen it, and they tell me about it. I'm afraid. I know he speaks with this affected voice, and apparently so do I. You know, everyone hates their own voice, and I hate doing interviews. I hate hearing my own voice, and even after the end of six months of shooting, I don't want to hear my own voice acting, performance-wise. What can you do about it? [laughs] My friends are like, it's not really you. He says, like, [in an affected tone] "Givenchy" and "Proenza Schouler," high-fashion brands. I don't understand what the appeal is. I mean, is it amusing, is it funny? Everyone says it's not like me.

---
On February 22, 2011 user
102bb posted:
Chloe Sevigny watches Chloe Sevigny

A month later, she watches the parody! The video is still there.

On July 12, 2012 user
sdpt posted:
Good Evening, America: I'm Not Pretentious!

A year later, she changes her tune and no longer finds the parody funny.

On May 26, 2014 user
mentalrecluse posted:
Fabulous Friends: Chloë Sevigny interviews Natasha Lyonne
On June 5, 2015 user
lanadelcame posted:
Good Evening,America.It Has Recently Come To My Attention Dat Chloë Sevigny Prefers To Work w/ Women
On January 7, 2020 user
kobewife1 posted:
Chloe Sevigny is pregnant with first child
Not really! Although, she is a regular feature in the Indie Film Release Guide original series posted by
scriptedending. An ONTD original series so iconic that it has its own tag! The indie film release guide tag has 186 posts - 41 more than Ms. 7E!
On Marc 22, 2018, user
polynucleotide posted:
Vincent Gallo is still pissed Roger Ebert hated The Brown Bunny
Vincent Gallo Calls Himself the 'Donald Trump of Cannes'
Which posts contain the most drama?
On November 10, 2011, user
arcticmonkeys posted:
Terry Richardson Fulfills His Fantasy of Making Out With Himself

This post is locked - sorry to non-members! Honestly...count yourself lucky that you can't see it.

On May 2, 2012, user
likegunfire posted:
Chloe Sevigny talks about earning more money than men

The comments go off the rails QUICK. A shady OP, non-reading, and a good old fashioned ONTD wank.

On June 11, 2012, user
nay posted:
Chloe Sevigny is Entitled
On May 15, 2013, user
retromaury posted:
Chloë Sevigny on Gwyneth Paltrow's Met Gala Complaints: "Maybe Her Sleeves Were Too Tight"
On September 1, 2014, user
mentalrecluse posted:
Chloë Sevigny, aka Hipster Gwyneth, Says "Jocks" Have Ruined New York City
What are some other interesting posts in this tag?
On March 25, 2010, user
102bb posted:
Chloe Sevigny attends first Hockey Game in 3D Viewing Party

This post made me do a double take. As a non-sports fan I had to ask myself - "Was there an attempt in the 2010s to make 3D sports happen!?"

It turns out that yes, yes there was:
First 3D hockey game broadcast this week - March 22, 2010, Digitalhome.ca
The Rise and Fall of 3D TV Football - May 16, 2020, Esquire.com/uk/

The comments make for an interesting read - ONTD predictably knew this gimmick would flop!

On September 28, 2012, user
wheezy_wazlib posted:
Paris Fashion Week: How Much Celebrities Get Paid to Sit in the Front Row
On October 11, 2012, user
_pinkpornstar_ posted:
Celebrity Trend: Mixed Prints

Bless this OP because all of the pictures are still there! This is a great throwback post for fashion fans and it features a ton of celebrity pictures - including a young Kendall and Kylie, Ben Wishaw, Kristen Stewart, Rose Byrne, and Gemma Arterton.

On October 18, 2012, user
_pinkpornstar_ posted:
Celebrity Trend: Sheer

And another! The foresight of this user to put the pictures in her livejournal photostream! We have to stan! This one features Krysten Ritter, Jessie J, Rashida Jones, Keira Knightley, Sofia Vergara, and more!

On June 23, 2014, user
lauren7653 posted:
Skydive Into the Whirlpool of Courtney Love's Mind
On August 15, 2014, user
crackerbeaterp posted:
Adam Brody is back on TV with Chloë Sevigny

For some show I don't recall ever hearing of called The Cosmopolitans.

On June 29, 2015, user
shangri_la posted:
Something Only 5% of ONTD Will Care About: The 20th Anniversary of the Film KIDS
On October 15, 2019, user
sweet_heloise posted:
Celebrity Endorsements For The 2020 Presidential Election So Far



What else is in this tag?


A ton of magazine photoshoots and interviews, an unfortunate amount of posts with broken image links, posts about Big Love on HBO, posts about the development of Lizzie which was originally supposed to be an HBO miniseries but production ended up stalling and then the film got beaten to the punch by The Lizzie Borden Chronicles, posts about American Horror Story, posts about Terry Richardson (I have spared you and only included one in this post), and a couple of posts where ONTD decided to nickname her Chloë 7E.



This Post Was Sponsored By Toast





Gif Source 1 || Article Source 1 || Article Source 2 || Video Source 1 ||