This is a series where I go through outdated or infrequently used tags and do a deep dive into the posts contained therein.

Our previous subject was Nadine Coyle!

So here we go - today's subject of our ONTD Tag Retrospective is:



NICHOLAS HOULT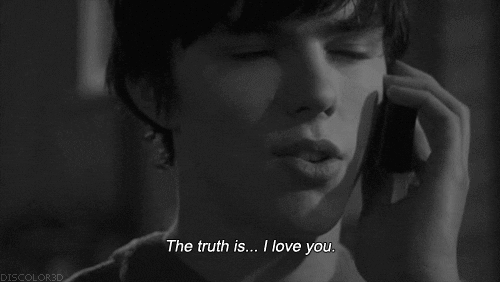 Who is he?



Nicholas Hoult is a 31-year-old English actor (can you believe he's only 31?!?!?!). He is a former child actor and has been working consistently since his earliest film appearances (most notably, 2002's About A Boy). You probably know him from: Skins (UK), dating Jennifer Lawrence, witnessing him in Mad Max: Fury Road, and playing Beast in the X-Men movies!



How many posts in his tag?



At the time of submission - 182!



What was the first post?



On May 30, 2009, user
quizblorg posted:
Stephen Fry Brings His "Liar" to the Big Screen

Nicholas Hoult was expected to be the lead in the adaptation of Stephen Fry's "Liar." Sir Ian McKellen was also tied to the project - but this film never got made!

It's apparently still in the works, though. Most recently it's been reported that Asa Butterfield will star in the role that was initially supposed to be Hoult's. Jeff Goldblum is also attached. Neither of these 2 men have tags on ONTD.



What is the most recent post?



On August 3, 2021, user
sandstorm posted:
Nicholas Hoult Will Play unhinged Dracula stan in 'Renfield'

This post comes 4,448 days (or 12 years, 2 months, and 4 days) after the first post in Nicholas's tag!



Which post received the most comments?



X-Men: Days of Future Past trailer !
Posted on October 29, 2013 by user
svetla_9101
Take a trip back in time where you can read people's first reactions to the trailer of one of the best X-Men films in the franchise!

This post garnered 569 comments!
*OP Note: I excluded Live Viewing Posts for awards shows



Which posts stand out?



A (slightly awkward) interview with Tony Stonem.
Posted on May 21, 2011 by user
ilovestarburst
An awkward interview in The Guardian worthy of a
frejasface Notorious Celebrity Interviews post!

Nicholas Hoult Also Drags Taylor Swift and Tom Hiddleston
Posted on July 17, 2016 by user
frejasface
The video is still up so you can watch Nicholas Hoult mock Tom Hiddleston and Taylor Swift's relationship. You also get to see Kristen Stewart react to the comment (that came totally out of left-field wtf??) in awkward KStew fashion!

This post is also notable because there's news of the Kim/Kanye/Taylor feud breaking in the comments!



Any ONTD Originals?



ONTD Original: Is he cute or just tall?
A most ICONIC ONTD Original posted on June 9, 2020 by user
crowdedstreets

And this is where I reveal to you, dear reader, that I LIED to you above when I told you that the X-Men:Days of Future Past trailer post had the most comments. Not so! This ONTD Original does with a whopping 708!

You'll have to go to the source for the verdict on whether Nicholas Hoult is cute or just tall - I would tell you, but we've already established that I'm an unreliable narrator so you may as well go and find out the truth for yourself!



What Were His Talked About Romances and Rumoured Romances?



Nicholas Hoult: Wimbledon with Victoria Justice!
Posted on June 22, 2010 by user
alpherg
Victoria Justice would later comment denying any romance between the two.

the new brangelina go for a valentines stroll
Posted on February 15, 2012 by user
jordanabevan
Nicholas Hoult and Jennifer Lawrence met on the set of X-Men: First Class in 2010 and the relationship went public in 2011 - but this is the first post about their relationship under the Nicholas Hoult tag. ONTD's reaction was, as always, mixed:


[

CLICK TO SEE COMMENTS

]






Jennifer Lawrence and Nicholas Hoult #Unbroken??
Posted on April 30, 2013 by user
natywentz

Jennifer Lawrence & Nicholas Hoult At the Met Gala 2013
Posted on May 7, 2013 by user
thesugarman
This title is bait by the OP - the two arrived separately. The theme this year was Punk: Chaos to Couture. They looked nice but normal and boring - neither chose to dress to theme. Pictures are still available at source #3 in the post.

Nicholas Hoult spotted with Riley Keough... as ex Jennifer Lawrence jets into LA solo
Posted on May 8, 2013 by user
sparkhack
They're spotted together again later on after his and JLaw's subsequent breakup.

Lovebirds Jennifer Lawrence and Nicholas Hoult look besotted as they step out for al fresco lunch
Posted on April 25, 2014 by user
tobesurrounded
JHoult reunited and we got SEVERAL posts of the two just being a couple and going to events. This is one of them. Pics are still available at the source!

Jennifer Lawrence & Nicholas Hoult Split
Posted on August 1, 2014 by user
just444
Their reign comes to an end! We move on...

New Couple Alert: JNicholas Hoult and Dianna Agron?
Posted on April 9, 2015 by user
just444

Kristen Stewart and Soko Canoodle; Nicholas Hoult Denies Relationship w Kstew
Posted on April 3, 2016 by user
frejasface

Nicholas Hoult Welcomes First Child with Girlfriend Bryana Holly
Posted on April 18, 2018 by user
p0uritup
I had no idea he had a kid. He and Bryana appear to still be together, so that's something.



Most deranged post?



Nicholas Holt covers "Dujour" magazine
Posted on May 25, 2020 by user
jemgirl90
Such an innocuous post and yet the comments are all over the place. You'll get whiplash reading through this one. Never change, ONTD.



[

CLICK TO SEE COMMENTS

]








Which posts contain the most drama?



Jennifer Lawrence Flips the Bird at Paparazzi After Date Night With Boyfriend Nicholas Hoult
Posted on April 27, 2014 by user
tobesurrounded
The drama is in the comments! It does that thing where there's so many responses, the usernames go all zig-zaggy down the page!

10(5)Amazing B-List Actors and Actresses Who Will Never Break Onto the A-List!
Posted on October 17, 2014 by user
p0uritup
Well - were they right?



What are some other interesting posts in his tag?



The Hottest 'X-Men' Movie Mutant Hook-Ups
Posted on June 6, 2011 by user
anktropologist

The 25 Best Hollywood Actors/Actresses Under 25
Posted on May 8, 2012 by user
professor_chaos
Can you guess who was touted as the up and coming actors worth noting in 2012? Which ones are still around today!?

You won't see Tony Stonem in the final season of 'Skins'
Posted on July 16, 2012 by user
wheezy_wazlib

looks terrible
Posted on March 5, 2014 by user
karinette001
This is a trailer post for a film I've never even heard of which also stars Charlize Theron and Chloë Grace Moretz. The OP was right - it does look terrible!

Mad Max: Fury Road is apparently really good and angering men's rights activists
Posted on May 12, 2015 by user
theblackwidow

X-Men: Dark Phoenix trailer
Posted on September 27, 2018 by user
lawofcosines
We come full circle now as ONTD reacts to the trailer of one of the worst X-Men films in the franchise. And then again a year later...

Dark Phoenix | Official Trailer
Posted on February 28, 2019 by user
babarsuhail

How Robert Pattinson Became Batman
Posted on June 4, 2019 by user
just444
The Batman is due out in a few months and I had no idea Nicholas Hoult was apparently in the running to play Batman! Poor Nicky - always a groomsman, never a groom!



What else is in this tag?



Lots of casting news, X-Men and Skins stuff, photoshoots and interviews, a ton of JLaw couple posts.



TYFYT!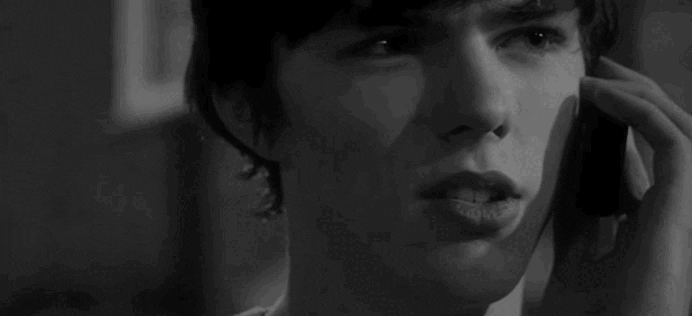 Gif Source 1 || Article Source || Gif Source 2 ||