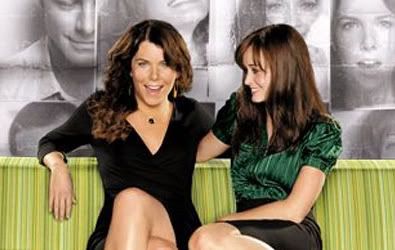 Say goodbye to "Gilmore Girls."

After weeks of talks aimed at bringing the show back for a limited run next season, the CW and Warner Bros. TV have decided to wrap production on the quirky dramedy that focused on fast-talking femmes. Skein, now in its seventh season, will air its final episode May 15.


"Gilmore" was a holdover from the now-defunct WB network. Debuting in 2000, it quickly became one of the Frog's signature skeins, with crix eating up the witty banter between mom Lorelai (Lauren Graham) and her daughter Rory (Alexis Bledel). Series was set in the fictional hamlet of Stars Hollow, CT.

CW and WBTV released a joint statement noting the passing Thursday morning.

"Announcing the final season of 'Gilmore Girls' is truly a sad moment for everyone at The CW and Warner Bros. Television," statement read. "This series helped define a network and created a fantastic, storybook world featuring some of television's most memorable, lovable characters."

David Rosenthal exec produced and served as showrunner on the current season of "Gilmore," which was created by Amy Sherman-Palladino. WBTV and CW thanked the producers and cast for their work, as well as crix who supported the show with glowing reviews.

"(We) promise to give this series the send off it deserves," statement said.

Source

Even though I think it has really declined in quality for the past three seasons, I'm still going to miss the show.