It's been a minute since my last Drag Race Roundup and I know we've all be desperately seeking a drag related post since last weeks finale lol

THE FINAL FOUR LIVE REACT TO KYLIE'S WIN


Watch Eureka!, Ginger Minj, Kylie Sonique Love and Ra'Jah O'Hara react to the All Stars 6 Grand Finale, and find out which queen will be entering the Drag Race Hall of Fame!

RUPAUL'S DRAG RACE UK SERIES 3 RUTURNS SEPTEMBER 23RD

Start your engines, Series 3 💥 @rupaul@dragraceukbbc S3 premieres Sept 23 at 11AM PST on @wowpresentsplus (worldwide ex. UK + Canada) and @bbcthree (only in UK) 🇬🇧

Rewatch S1 and S2 + save 16% on @wowpresentsplus with a yearly subscription: https://t.co/4pzbBciR62 pic.twitter.com/ZfWjTWVI9a

— World of Wonder (@WorldOfWonder) September 9, 2021

RuPaul's Drag Race UK returns September 23rd across the pond and will feature Emma Bunton, Leigh-Anne Pinnock, and Alesha Dixon as celebrity guest judges. (MEET THE QUEENS HERE)

THE BOULET BROTHERS' DRAGULA SEASON 4 CAST REVEAL

.@bouletbrothers' #Dragula season 4 cast revealed, including 'RuPaul's Drag Race' alum @QueenJadeJolie and more. https://t.co/Nib3M100CO

— Entertainment Weekly (@EW) September 8, 2021

The cast of The Boulet Brothers' Dragula season 4 was revealed which includes RuPaul's Drag Race alum Jade Jolie.

Season 4 premieres October 19th on Shudder and includes celebrity guest judges Vanessa Hudgens, Poppy, Orville Peck, and RuPaul's Drag Race season 8 winner Bob the Drag Queen.

JACKIE COX GUEST STARS ON DAYS OF OUR LIVES: BEYOND SALEM

Lisa Rinna meeting Jackie Cox dressed as Lisa Rinna is the most fabulous thing you'll see this week.
📺 : Days of our Lives: Beyond Salem pic.twitter.com/Qi0eWu9Qf5

— Peacock (@peacockTV) September 8, 2021

Season 12 Queen Jackie Cox makes an appearance on Days of our Lives: Beyond Salem dressed up as Lisa Rinna.

SYMONE COVERS INTERVIEW MAGAZINE

The Ebony Enchantress meets the Cover of Carolina Herrera's 40 Years x @InterviewMag, Baby!
#HerreraInterview40Years pic.twitter.com/W3M5sHVzSy

— Symone (@the_symonee) August 26, 2021

Season 13 winner Symone covers Interview Magazine and talks with King Princess about her imminent world domination. (READ THE FULL ARTICLE HERE)

GIGI GOODE COMES OUT AS TRANS-NONBINARY


Season 12 Queen Gigi Goode revealed on Instagram that she is trans-nonbinary and uses she/her pronouns. She also revealed that she's currently in the process of legally changing her name to Gigi.

A hilarious video has already surfaced of her at a recent gig wrapped in surgical band-aids.

Gigi Goode just standing on the stage and already getting tipped. pic.twitter.com/BnNdv14mFx

— igig 🩸 (@igiglim) September 6, 2021


& that's pretty much it... Please feel free to post anything that I might have missed.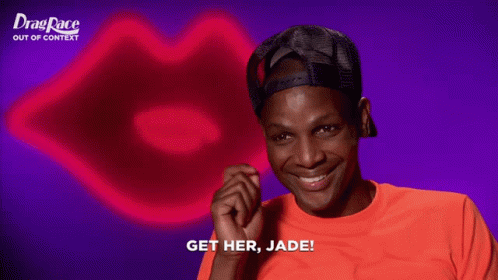 1 + 2 + 3 + 4 + 5 + 6 + 7