Panel is Whoopi, Joy, Sunny, Sara

Guest host Mia Love



https://www.youtube.com/watch?v=_AU4v85Y5k8

More behind the cut


Hot Topic More Texas Talk

I love how Whoopi has her own box as a foot stool instead of the chair mechanism.

Governor Abbott is stupid. That is all. Sara is astounded at ignorant men on women's reproductive health but also Abbott's premise of removing r/pists from the streets when TX has high r/pe cases and 90% are acquaintance, not strangers roaming around. Mia only supports abortion for r/pe, inc/st, or life of the mother but wants to see more emphasis on free availability to contraceptive products for women, that women should be assets to be developed not liabilities to be managed. Joy remembers the ding dong idiot who said women don't get pregnant from r/pe. More discussion about people's belief system and the snitch provisions.



Hot Topic Refusing To Treat the Un Vaxx



https://www.youtube.com/watch?v=g5L0hr0wPKA

Covid cases are skyrocketing due to the pandemic of the unvaccinated. Doctors are starting to say we won't treat you because you haven't been vaccinated. Mia thinks it's a slippery slope, what if they say they won't treat emphysema for smokers. There are nuances to that, which affects people who have quit smoking, plus emphysema isn't contagious. Joy debunks slippery slope premise. ICU are overwhelmed and people with other emergency health issues are being de-prioritized because of anti vaxxers. Sunny lawyersplains whether doctors can actually do that. Also debunks myth that people won't get vaxx because they don't know what's in it. People get cortisone, they don't know what's in that. And so on. Whoopi doesn't like it because kids under 12 aren't eligible for vaxx so their lives are at risk because of adults who believe conspiracy theories.



Hot Topic Family Dating Approval



https://www.youtube.com/watch?v=rjFfJvNF0zs

Panel talks about Amelia Hamlin and Scott Disick breakup vs Zendaya dating Timothée Chalamet re/how much should family be involved in approving or disapproving of the relationship. Lisa Rinna cheered when Amelia dumped Scott. Zendaya has said she wanted her b/f to be good with her siblings. Combo serious opinions and jokes about scrutiny over children's s/o.



Hot Topic Steve Martin and Martin Short



https://www.youtube.com/watch?v=EKk9XSeayII



https://www.youtube.com/watch?v=aBzQ1WEhQ68

Sunny and Mia leave segment, maybe for social distancing at table Idk

Steve Martin and Martin Short are promoting Only Murders in the Building on Hulu, with Selena Gomez. They talk about being the first guests back in studio. Clips of them on the show in the past. MS tells story of Nora Ephron dinner party with Barbara Walters. Clips of SM when he was 25 yrs old, on The Dating Game. Tells story. They move on to new show, the most watched premiere in Hulu's history! They talk working with Selena and true crime podcasts. MS learned photoshop during lockdown.

Three Amigos clip of SM and MS. They talk about their friendship and history performing together.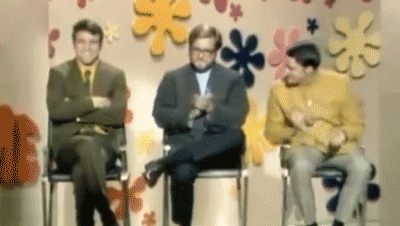 Ontd do you look to your family for opinion on your dating life?

Yes! If they don't like my s/o then they're gone

Maybe for red flags but they don't need to love them



Source links are below each video or section