'South Park' Creators Aim to Buy Casa Bonita, Restaurant Featured in Show (Exclusive) https://t.co/Q6NiMmfglF

— The Hollywood Reporter (@THR) July 28, 2021


The company that owns the restaurant, Summit Family Restaurants, filed for Ch. 11 bankruptcy in April. The bankruptcy is what keeps the sale in limbo.

Casa Bonita is in Colorado and a beloved childhood location for the South Park creators. The restaurant has been featured on the South Park as well. If Parker and Stone work a deal out, they're going to make "everything right" and some changes, starting with the food.

Of course, there will be some South Park IP which Parker says is just sitting there.

The restaurant has been closed since 2020 due to the pandemic.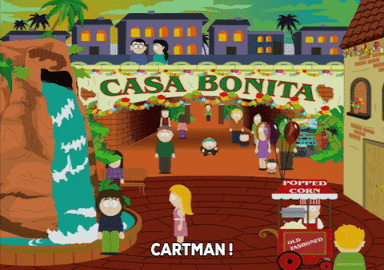 SOURCE