And the Worst Teacher of the Year Award goes to... https://t.co/yK23tS2jRu

— BuzzFeed (@BuzzFeed) July 22, 2021

1. Annalise Keating from How to Get Away With Murder: "Even though she did help her students get out of bad situations, she always had a hand in putting them there."

3. Will Schuester from Glee: "I know it's always talked about, but I just can't get over how the show continued to represent him as a good guy when he did so much wrong and was never held accountable for his actions. Apart from being creepy and having a superiority complex, he was just a bad teacher who didn't know the subject he was teaching and only started the glee club to justify his feelings that he was a 'good person.'"

8. Ezra Fitz from Pretty Little Liars: "Not only did he date a student, but he dated a student to get information from her.

[

Spoilers

]

I hated that he and Aria got married in the end

because it kinda gave the idea that student-teacher relationships are okay, when they're definitely not."

13. Max Medina from Gilmore Girls: "He's a very sweet guy, but he and Lorelai should have known better than to put Rory in such an awkward place like that. Remember when Paris Geller told everyone that the new girl's mother was dating the English teacher? Teachers and parents should protect, not mortify, students."

16. Mr. Peterson from Dawson's Creek: "Didn't he force a kid to come out in front of his entire class? Boo"

Read the full list at the source.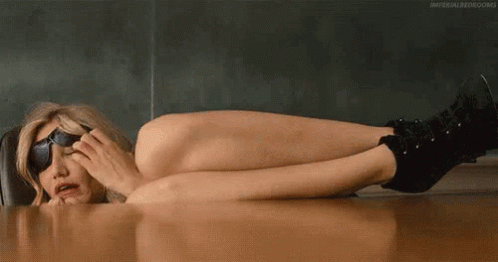 Source