On June 23, 2021, Britney Jean Spears addressed the Los Angeles Superior Court and provided an explosive and detailed testimony on what she described as an 'abusive' conservatorship.

Over the past 13 years, Britney Spears has been under a probate conservatorship. Since 2008, every single personal and financial decision concerning Britney's person and estate has been approved by her conservators.

Much of the details concerning Britney's conservatorship have been kept hidden from the public, leaving millions questioning why and how the world's biggest popstar was placed under a probate conservatorship.

As a result of the #FREEBRITNEY movement, jarring details of her case have been brought to the light.

In this post, we will explore the history of Britney's conservatorship, and how it came to be.

Disclaimer: All information gathered in this post is public and fair to use, share for the purposes of education. Any details mentioned in this post that have not been confirmed, and are speculative in nature, have been presented as alleged information and should not be treated as fact until proven true.

To understand how the conservatorship came to be, we must first look closely at the events leading up to 2008. Together we will go through a timeline of Britney's life prior to the conservatorship up until the conservatorship is made permanent.

But first, let us take a quick look at the key players rumored to have been involved in orchestrating the conservatorship.



Jamie Spears
James (Jamie) Parnell Spears is the father of Britney Spears. In July 1976, he married Britney's mother, Lynne. Lynne filed for divorce in 1980 before Britney was born and requested a temporary restraining order against Jamie due to fear she would be harmed during one of Jamie's alcohol fueled episodes. The couple reunited soon after their separation and Britney was born. The couple divorced again in 2002, a few years after Britney shot to fame. Britney declared the day they divorced as the "the best thing that's ever happened to her family." The two were rumored to have reconciled again around 2010 however, it appears they are not together romantically today. Jamie has had his struggles with alcohol over the years, more notably he went to rehab in 2004 with the support of his daughter. Jamie Spears is currently the co-conservator of Britney's estate alongside Bessemer Trust (Update: Bessemer Trust filed their request to withdraw from the conservatorship on June 1). On September 10, 2019, he was temporarily replaced by Jodi Montgomery as the conservator of Britney's person.



Lynne Spears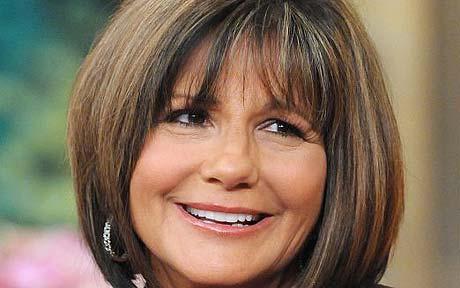 Lynne Irene Spears is the mother of Britney Spears. Lynne used to work as a school teacher and also formerly owned and operated a day care in Kentwood, Louisiana. Despite having a less tumultuous relationship with her daughter than Jamie Spears, Lynne has not been given a role in the conservatorship. In 2020, Lynne Spears, who hired her own counsel, pushed back on what she alleged were "substantively improper" fees charged by Jamie's lawyers in relation to media tours to promote themselves or to push back on negative media coverage following the release of the New York Times 'Framing Britney Spears' documentary. On June 23, Lynne's lawyer, Gladstone Jones, encouraged the judge to listen to Britney's request to hire her own attorney and to not leave the court without having a care plan in place.



Jamie Lynn Spears

Jamie Lynn Spears is Britney's younger sister. Jamie Lynn Spears had her acting debut in Britney's film Crossroads. She is best known for her roles on Nickolodean's All That and Zoey 101. At the age of 16, Jamie Lynn Spears announced that she was pregnant. Zoey 101 was cancelled shortly after, and Jamie Lynn left the spotlight to raise her daughter. Over the past 10 years, Jamie Lynn has released music and was recently cast in Netflix's Sweet Magnolias. Jamie Lynn Spears has close ties with Louise (Lou) Taylor, who she has known since she was 14 years old. Lou Taylor has managed Jamie Lynn as early as 2006. Jamie Lynn was added as a trustee of Britney's estate back in 2018.


Bryan Spears
Bryan James Spears is the older brother of Britney Spears. While his sister was launching her pop music career, he was attending Southeastern Louisiana University where he majored in kinesiology. After graduation, Bryan worked as a manager for the Spears family. Bryan is credited as a producer of Zoey 101. In 2008, he received $200,000 from Britney's estate for services rendered prior to the establishment of the conservatorship. Bryan was also named co-trustee of Britney's estate in 2008. In 2009, he married Graciella Sanchez, Jamie Lynn's manager and founder of One Talent Management. Shortly after, the couple welcomed their one and only daughter. The two separated in 2015, Graciella is rumored to be anti-conservatorship. Bryan Spears was rumored to have taken over the overseer role of his father for a period of time in 2016. Fans say there was noticeable difference in Britney during the creation and promotion of her last album, Glory which they attribute to her father not being as involved in her personal affairs. In July 2020, Bryan Spears was interviewed on a podcast where he was asked questions about Britney's conservatorship and his role. Bryan shared that Britney always wanted out and that the conservatorship "has been a great thing for our family, to this point, and [we] keep hoping for the best."



Kevin Federline

Kevin Federline is Britney's ex-husband and the father of her two children, Jayden James and Sean Preston. Kevin has four other children from a former and current relationship. Kevin was once a backup dancer for Michael Jackson, Justin Timberlake, Pink and had a short-lived rap career. In 2018, Kevin represented by attorney, Mark Vincent Kaplan, requested that his child support of $20,000 per month be tripled. Kevin claimed that Britney earned $34 million a year in comparison to his $3,000 a month. His reasoning for the raise was that, due to his age, he no longer was able to perform as a dancer, and he had not been as successful in putting out new music as he was in 2008. In 2019, Kevin was granted primary custody of Jayden and Sean (reportedly around 90%) and Britney's overnight visits with her sons were stripped. This came as a result of Jamie Spears exhibiting conduct that was physical abuse towards 13 year-old Sean Preston and a temporary restraining order being imposed.



Mark Vincent Kaplan
Mark Vincent Kaplan is a celebrity divorce attorney representing Kevin Federline and, notably, Stephen Collins of 7th Heaven. In 2014, Kaplan was taken into custody for a DUI after failing his sobriety test. Following the June 23 testimony, Kaplan shared that the court would have to first ensure "whether [Britney's] okay" and that an expert evaluation may be necessary before termination of the conservatorship.



Andrew Wallet
Andrew Wallet is an attorney and the former co-conservator of Britney's estate. Andrew Wallet was appointed by the court in 2008 and assumed that role until he unexpectedly stepped down in 2019. His resignation came after a request for a salary increase and the cancellation of Britney's Domination residency. Andrew Wallet requested that he be compensated $426,000 annually as co-conservator, claiming that his involvement in financial decisions was instrumental in the $20 million increase in Britney's estate. As part of his resignation agreement, Wallet was given $100,000 in addition to his annual salary. In August 2020, Jamie Spears filed a petition requesting that Andrew Wallet be reinstated in his role as co-conservator. This petition was eventually withdrawn after Britney called him "uniquely unsuitable" for the role.
Samuel Ingham III
Samuel Ingham III is Britney's court appointed attorney (Update: On July 6, 2021, it was announced that Sam Ingham filed his resignation). He is specialized in conservatorship, guardianship, trust and probate matters and was also the court appointed attorney for Casey Kasem before his death. Sam Ingham has been named in a wrongful death court filing for his alleged involvement in a plot to end Casey Kasem's life for financial gain. In September 2020, Sam Ingham filed documents requesting that the judge approve law firm Loeb & Loeb to assist him with the case (Update: On July 6, 2020, it was announced that Loeb & Loeb filed their resignation).On June 23, 2021, Britney informed the court that she would like the right to hire her own counsel and that she was unaware that she could file a petition to terminate the conservatorship. The New Yorker investigative article recently reported that sources close to the situation "felt that Ingham was loyal to the conservatorship and to Jamie, despite nominally representing Spears" and that Ingham would report Britney's movements and activities to her father Jamie Spears.

Vivian Thoreen

Vivian Thoreen is an attorney for Jamie Spears and the executive partner of Holland & Knight's Los Angeles office. Thoreen appeared in the FX/Hulu documentary 'Framing Britney Spears' and claimed that Britney at any point in time could request for the termination of the conservatorship but never did.
Judge Reva Goetz
Judge Reva Goetz was the judge presiding over Britney's conservatorship case from 2008 to 2014. Judge Goetz has years of experience in high profile probate court proceedings. Goetz handled the conservatorship case of Zsa Zsa Gabor, the case concerning the contested will of Sammy Davis Jr. and the elderly abuse lawsuit involving Mickey Rooney. Judge Goetz has been accused of inappropriate behavior, misconduct and conspiracy by FreeBritney supporters. In 2020, Katerina Perrault, an attorney who formerly worked with the same firm as co-conservator Andrew Wallet, shared that she saw both Judge Goetz and Andrew Wallet at Britney's LA show in 2011 during the Femme Fatale Tour in special seating. A NYT article revealed that Ms. Goetz instructed Court appointed attorney Sam Ingham to not inform his client, Britney Spears, that she had the right to get married. Additionally, Ms. Goetz waived Britney's right to be notified of the conservatorship in 2008 and requested that her court appointed attorney, Sam Ingham, not leave Britney with copies of her court documents. Judge Goetz is now retired however, provides mediation, arbitration services.

Judge Brenda Penny
Judge Brenda Penny is the current judge presiding over Britney's case and is the judge who replaced Judge Reva Goetz. In 2019, Britney Spears addressed Judge Penny and provided her testimony of the alleged abuse she faced in the conservatorship. On June 23, Britney provided a second testimony to Judge Penny and shared that the last time she had spoken to the judge she felt like she was dead and like she "didn't matter, like nothing had been done to [her], like [Judge Penny] thought [she] was lying or something".
Geraldine A. Wyle and Jeryll S. Cohen
(Jeryll on the left, Geraldine on the right)
Geraldine A. Wyle and Jeryll S. Cohen of Freeman Freeman Smiley, LLP are both a part of Jamie Spears' conservatorship legal team. Ms. Cohen has history in representing the probate administration of the estate of Michael Jackson. Ms. Wyle and Ms. Cohen were both accused by Courtney Love, who refers to them as the Jeryls, of making an attempt to control Kurt Cobain's likeness and 96% of the Nirvana catalogue, as well as sell the publishing which by that time she expressed she would either be in a conservatorship or dead. Both Ms. Wyle and Ms. Cohen are identified as the attorneys on the guardianship filing prepared for Francis Bean Cobain's guardianship case - the filing was signed by none other than Judge Reva Goetz.
Jodi Montgomery
Jodi Montgomery is a licensed private professional fiduciary who was named the temporary conservator over Britney's person in 2019. During her June 23 testimony, Britney shared that Ms. Montgomery was starting to take it "too far" with her and that she made her "feel like" how her dad does, "very similar" but just a "different dynamic".

Larry Rudolph

Larry Rudolph is a former entertainment lawyer and Britney's on and off again manager (Update: On July 6, 2021, it was announced that Larry Rudolph formally resigned as Britney's manager.) Larry Rudolph met Britney as a young teenager and helped facilitate her record deal with Jive Records. He has been fired twice by Britney during her career (that we know of) and was brought back on by the conservatorship in 2008. Larry Rudolph has been MIA during these most recent court proceedings. In 2019, upon the cancellation of the Domination Vegas Residency, Larry Rudolph spoke to TMZ and shared "based on the information I and all of the professionals who work with her are being told on a need-to-know basis -- from what I have gathered it's clear to me she should not be going back to do this Vegas residency, not in the near future and possibly never again." …."we had to pull her show because her meds stopped working and she was distraught over her dad's illness." Larry Rudolph has notoriously taken credit for Britney's success over the years however, it is important to note that Johnny Wright co-managed Britney in the early 2000s and was known to be more hands on. Johnny Wright parted ways with the Britney camp to manage Justin Timberlake's solo career in 2003. Johnny Wright has criticized the Britney Spears Comeback on record, in 2009 noting that "she's being pushed back into being a money machine."

Lou Taylor
Louise (Lou) Taylor is the founder and CEO of Tri Star Sports & Entertainment and former business manager of Britney Spears. Lou Taylor is a devout Christian, is married to a Pastor and has described herself as a "submissive wife". Lou Taylor's clientele includes names such as Mary J Blige, Reba, Gwen Stefani, Priyanka Chopra, Steven Tyler. Lou Taylor's connection to the Spears family can be dated back to 2006 when she presented herself as Jamie Lynn Spears' manager. Lou Taylor has been accused of allegedly stalking Britney in the mid 00s, allegedly sending her unsolicited emails/letters. Lou Taylor has also been accused of trying to get Lindsay Lohan and Courtney Love under a conservatorship. In 2011, Lou Taylor and Tri Star were included in the Britney team thank you section of the Femme Fatale tour booklet. Lou and Tri Star were thanked for "counting [Britney's] pennies". In November 2020, after intense public scrutiny, Lou Taylor &. Tri Star resigned from their position as Britney's management without notice to Britney. Britney made mention of her "team" multiple times during her June 23 testimony, many speculate that Britney was referencing Lou Taylor and other members of her team in those statements. In 2020, Michael Kane replaced Lou Taylor & Tri Star as business manager. Jamie Spears retained Mr. Kane after Tri Star resigned without prior notice to Britney. Michael Kane is best known as Michael Jackson's business manager before his death.

The above is not an exhaustive list. Other individuals involved that have not been included above are mentioned with a brief description within the timeline below. Please note, this is simply an overview. I did not go into details regarding Lou Taylor, I believe she deserves her own separate post which I will try and get to in the future.

TIMELINE
2004 & 2005


It is June 2004 and Britney Spears is on set of her music video for her fourth single, Outrageous, off of her fourth studio album In The Zone. While on set Britney sustains a knee injury resulting in the cancellation of the remaining dates of The Onyx Hotel tour. At this time, Britney was a few months into her relationship with backup dancer Kevin Federline. By July 2004, to the public's dismay, Britney and Kevin were engaged. Britney was ready to embark on a new chapter of her life and was eager to start a family.




July 26, 2004: As a means to protect her assets and provide financial security for her further children, Britney establishes the SJB Revocable Trust. All of Britney's assets are transferred to this trust with Britney assigned as the sole trustee of the trust.




August 21, 2004: A 22 year old Britney is seen picking up Jamie Spears from rehab after he had allegedly completed treatment for his alcoholism.




September 18, 2004: The couple holds a private wedding ceremony with family members Jamie Lynn (sister), Bryan Spears (brother), Lynne Spears (mother), and Jamie Spears (father) in attendance.




October 15, 2004: In Britney's own words, the early months of her marriage were a time for her to enjoy the fruits of her labor and enjoy life. For the first time in a decade, Britney had the downtime and freedom to do what she pleased.




This same month, it is publicized that Britney fired her longtime manager, Larry Rudolph, for interfering with her marriage affairs.,




September 14, 2005: Britney and Kevin welcome their first child together, Sean Preston


2006


September 12, 2006: A year after the birth of her first child, Britney gives birth to her second son, Jayden James, with husband Kevin Federline.




November 6, 2006: After three years of marriage and rumors of Kevin's infidelity, Britney files for divorce from Kevin citing irreconcilable differences and requests full custody of the kids with visitation rights for Kevin. A day after, Kevin files for sole custody of their sons and the following statement from his lawyer, Mr. Kaplan, is released:




"Kevin is prepared to go the distance in order to do what he feels is necessary to protect and safeguard the children and will not be intimidated or dissuaded from pursuit of those goals," vows Michael Sands, spokesman for Federline's lawyer, Mark Vincent Kaplan.




Just hours after filing for divorce, Britney is spotted at the Rockefeller Center ice rink with estranged manager Larry Rudolph. It is presumed that Larry was brought back as a manager around this time.




On the heels of her divorce, as many newly single young adults, Britney was frequently seen out and about partying with friends. No matter where the star went, it was a certainty that paparazzi would follow. Britney during this period was under a microscope and faced intense scrutiny from the public who were vehemently against her partying as mother of 2.





"Every move I make at this point has been magnified more than I expected, and I probably did take my new found freedom a little too far. " - Britney Spears (Letters of Truth December 7, 2006)



2007


Britney and her entire family are estranged with the exception of maybe her younger sister, Jamie Lynn. The media circus surrounding Britney continues to grow.




January 4, 2007: In response to much of the negative criticism, Britney shares this message with her fans:


[
Letter
]


February 15, 2007: Britney is flown to Antigua by her manager, Larry Rudolph, and is checked in to a rehab center. Britney checks herself out of the facility a day later. That same day Britney shaves her head.




February 20, 2007: Five days after flying out to Antigua, Britney checks into Promises rehabilitation center. A press statement is released on her website by her manager, Larry Rudolph, confirming that she "voluntarily checked herself into an undisclosed rehab facility". At the time it is alleged that Britney was pressured to check herself in by her manager, mother, father and ex-husband Kevin Federline. As per TMZ's account of the situation, medical professionals believed that Britney suffered from post-partum depression made worse after she stopped taking her Prozac medication. Britney acknowledged having emotional problems after having her second child but maintained that she did not have a drug or alcohol problem.




In court tanscripts that leaked recently, Larry Rudolph explains that an intervention was orchestrated in February prior to Britney's Promises stint. Lynne Spears, Jamie Spears, Larry Rudolph, Bryan Spears, Laura Wasser (Britney's divorce attorney) were all listed as involved parties. Larry Rudolph states that Kevin Federline was a "necessary party" and that "it was his demands, by his - looming threat of him filing for full custody of the children that was going to be the carrot that got held in front of Britney to encourage her to do something which I had been told by every - the professional involved that nobody does voluntarily or very few people do voluntarily". During the questioning, Larry Rudolph reveals the involvement of Betty Wyman in the process of the intervention. Larry describes Betty Wyman as a doctor and an expert on drug and alcohol related illnesses. It is later revealed in the transcript that Betty Wyman is not a licensed medical doctor and has a PHD in criminology and sociology.


🚨 #BritneyLeaks : Larry Rudolph Transcript
Britney stay at rehab promises was a planned "intervention" btwn her manager, her then estranged family, her lawyers joining force with her ex-husband.
Threat was the same already the same if she didn't comply they'd take the kids away pic.twitter.com/gxHRSismjx

— Meaner 03 (@MeanerThree) June 28, 2021


February 21, 2007: After a 24 hour stay, Britney checks herself out of Promises. It is alleged that Britney cut her stay short due to Kevin Federline being granted an ex-parte (definition: emergency, without notice to or the presence of the other party) court hearing concerning the custody of their two children while she was checked into the rehab facility. Allegedly, on the same day of her rehab release, Britney's close associate and cousin Alli Simms drove Britney to meet with Blair Berk, a well known and recognized criminal defense attorney. Some hours later, Britney visits Kevin's home and is reportedly denied the ability to see her kids. Britney returns to the Promises rehab center. According to Lynne Spears, Britney did not want to be admitted into Promises and was upset that she was being "forced". Lynne and Britney become estranged for seven months.




February 27, 2007: While his daughter is in the midst of completing a 30 day treatment program, Britney's estranged father, Jamie Spears, speaks to the press and refers to his daughter as a "lost little girl".




April 13, 2007: Just mere days following the completion of her month long program & leaving Promises, Britney fires her manager Larry Rudolph for the second time allegedly for his involvement in pressuring her to go to Promises. In response to his firing, Britney's father provides a statement to the Daily Mail, defending Larry and crediting him for convincing Britney to go to rehab:




In response to her fathers statement, via her media rep, Britney provides a statement of her own highlighting their torn relationship:




April 13, 2007: While out visiting a tanning salon, Britney stops an X17 photographer to record a message aimed at tabloid magazines, her management and allegedly Lou Taylor.




May 22, 2007: Britney's estranged mother Lynne Spears attends a Dancing with the Stars taping with Sam Lufti where they discuss business deals such as jewelry and shoe endorsements. According to Sam Lufti, Britney and Sam met for the first time in a nightclub sometime at the end of spring or early summer of 2007. Many speculate that Lynne was acquaintances with Sam Lufti prior to Britney knowing of his existence.




May 28, 2007: Britney addresses fans in a letter published on her website giving the world an intimate look into her mindset at the time.


[
Letter
]


June 19, 2007: Britney allegedly sends her father the below email message. According to the leaked and unconfirmed email, Britney expressed regret in allowing her ex-manager Larry back into her life and pointed out the peculiarity in the same manager who enabled her drinking being the one to send her off to rehab. It is also revealed in this email that allegedly Larry knew Britney's intention to fire him the day before their plan to send her away to rehab.




June 28, 2007: Britney serves her mother with a letter on the set of Zoey 101 allegedly requesting that she stay away from her kids if she has taken any medication that would leave her impaired.




July 7, 2007: Britney and Kevin finalize their divorce. As part of their settlement and prenuptial agreement, Kevin reportedly received $1.3 million in addition to child support, and had his legal fees of $250,000 covered by Britney. The separated couple agree to share custody of their boys.




July 10, 2007: Britney allegedly emails her lawyer raising concerns that Lou Taylor is stalking her and sending her unsolicited letters in which she claims Britney is possessed and that she needs to "come and kill these spirits". Allegedly, Lou Taylor obtained Britney's address from Jamie Spears and sent letters informing Britney that she was possessed by a "gay demon" and that an exorcism is recommended. As noted in the alleged Britney and Lou email correspondences, Britney signs off one email as Jack. Fans presume this was Britney poking fun at the suggestion that she was possessed by a gay demon.


[
Emails
]


October 2, 2007: Just a few months after coming to an agreement on custody, in what was described as an extraordinary move, LA County Court Commissioner Scott M. Gordon strips Britney Spears of custody of her two young sons, ordering her to hand the children over to Kevin. The commissioner did not say why he took the action or say how long Britney would be denied custody. Two weeks prior, he said there was evidence that Spears was "a habitual, frequent and continuous" user of drugs and alcohol. This evidence was a testimony obtained from Britney's former bodyguard.


2008


At this point, Britney is not close to any of her immediate family members. Sam Lufti has become a prominent fixture in Britney's life and allegedly assumed the role of her "manager". Lynne enters the picture again and is seen photographed with both Britney and Sam.




January 4, 2008: Britney has both her sons over visiting after regaining her visitation rights. As per the custodial agreement, the kids were to be picked up by Kevins bodyguard at 7 pm. At 8 pm, LAPD were called to peacefully resolve a custodial dispute at Britney's home. Britney had reportedly locked herself in the bathroom with son Jayden. The monitor appointed by the court had already set her other son, Sean Preston, in the car when Britney locked herself in the bathroom with her other son, Jayden, refusing to give him up. The below letter was made public by Britney's photographer, Andrew Gallery, who worked for her team in 2008 after the conservatorship was put in place. According to the photographer, Britney had written the letter and gave it to him to share. The letter highlights that her behavior exhibited that day was "understandable considering her friend at the door kept telling her the cops are leaving don't worry stay in the bathroom. She was lied to and set up." That same night Britney was strapped to a gurney and placed on an involuntary 72 hour, 5150 psychiatric hold for treatment and evaluation at Cedars Sinai hospital. Kevin Federline's attorney Mr. Kaplan was reported to have been at the residence this same day and called the ambulance. The following day, her ex-husband, Kevin Federline, is given full custody of the children. Britney's visitation rights are removed.


[
Letter to Andrew Gallery
]


January 5, 2008: At 1:30 pm, just a day after being admitted, Britney Spears is released from Cedars Sinai hospital and is no longer deemed a threat to herself. Despite it being rumored that she was under the influence of a substance, her blood results reportedly came back negative. Her estranged father was reported to have visited the morning before her release, additionally Britney was visited by Dr. Phil, who does not have a practicing license and who was invited by her mother Lynne Spears. After Dr. Phil publicly released a statement about his encounter with Britney remarking that she was in "dire need of medical and psychological intervention", Lou Taylor spoke with TODAY'S Meredith Vieira on behalf of the Spears family to express that Dr. Phil violated their trust. Important to note that this is the first time Lou Taylor is presented as a spokesperson of the family that we know of.




January 27, 2008: X17 photographs Britney visiting her psychiatric Dr. Deborah Nadel. It is reported that she had been seeing Britney as an outpatient for a week. Dr. Nadel had allegedly been chosen from a list of doctors recommended by Britney's custody lawyers.




January 30, 2008: Britney Spears was placed on another 5150 involuntary hold this time at the UCLA Medical Centre. This 5150 was initiated by psychiatric Dr. Deborah Nadel who reportedly was concerned with Britney's recent reckless driving and conduct. According to TMZ, there was plan to hospitalize Britney days in advance and it was abandoned the day prior but reinitiated on January 30. The plan was reportedly so intricate that the LAPD was involved to carry out the plan and the Federal Aviation Administration was notified to clear airspace on route to the hospital.




As per court documents, conversations were taking place early January. The individuals present during these discussions were Jamie Spears, Lynne Spears, Jeryll Cohen, Blair Berk (this may ring a bell because it is the same defense attorney Britney visited in 2007), Louise (Lou) Taylor, Vivian Thoreen, Andrew Wallet. Ms. Thoreen and Ms. Cohen had performed extensive research and analysis regarding numerous issues relating to a potential conservatorship.


In court documents and their own accounts, Team Con and their attorneys admitted to the conservatorship being a well planned plot. They even had the help of the LAPD. https://t.co/vu2zedjAVd pic.twitter.com/xJUfam4Yws

— yourhonor (@notedyourhonor) June 30, 2021


January 30, 2008: Jamie Spears has conveniently assembled and prepared the appropriate conservatorship petitions and files them for the court on an ex-parte basis. In the petition filed, Jamie Spears and his team request that orders related to dementia placement be granted and indicate that a capacity declaration and dementia attachment to capacity declaration, executed by a licensed physician or psychologist, will be filed before the hearing. In addition, Jamie and his team file an order requesting that the court's waive Britney's right to be notified 5 days in advance of the hearing on the proposed appointment of a temporary conservator. This is granted by the judge and essentially prevents Britney from preparing and seeking counsel of her own. An argument given to support the waiving of the notice was the undue influence of Sam Lufti.




February 1, 2008: Britney Spears and her estate are placed under a temporary conservatorship. Jamie Spears is named conservator of her person and co-conservator of her estate along with Andrew Wallet. Samuel Ingham is named Britney's court appointed attorney by Judge Aviva K. Bobb, Presiding Judge of the LA County Probate Department. A civil harassment restraining order is also issued against Sam Lufti. As part of the restraining order against Sam Lufti, Lynne Spears provides a legal declaration alleging that Britney was taking drugs/being drugged and abused by Sam Lufti. Sam Lufti is never investigated for these claims and the police are not called. Fast forward to 2009, Sam Lufti's lawsuit against Lynne Spears goes to court. Britney's court ordered monitor, Robin Johnson, provides a testimony and denies ever seeing Britney take drugs and debunks many of the allegations.




"As a family care monitor, I am required to be aware of all drugs (prescription or otherwise) being taken by the person I am monitoring. During the seven month period in which I monitored Britney, she was taking anti-depressant medication as prescribed by her doctors. I witnessed Britney taking this medication on an almost daily basis. I am unaware that she had been prescribed any other such medications." - Robin Johnson




Johnson also testifies that the phone lines were never cut, as Lynne had stated in her declarations, as her job required a landline for emergencies due to bad cell phone reception at Britney's house. Johnson claims that all of the telephones were working and that Britney always had a cell phone.




February 2, 2008: UCLA Medical Center reportedly declares Britney as gravely disabled which requires that the court appoint a guardian with the authority to make treatment decisions on her behalf. Conveniently, Jamie Spears has already been named conservator of her person




February 2, 2008: In order to obtain the Capacity Declaration required, Jamie Spears' lawyer contacts Dr. Long. Dr. Long was a psychiatrist that had formerly treated Britney Spears in 2007. Ultimately, Dr. Long refused to speak with Jamie's lawyer after consulting with his own lawyer. Britney allegedly becomes aware of the conservatorship and contacts her custody lawyers for help. They refer her to Adam Streisand, a lawyer at Loeb & Loeb LLP who she hires to represent her. On February 2, 2008, Adam Streisand sends an email to Jamie's lawyer expressing his right to to talk to Britney, his client, without anyone's approval.




According to court documents, Jamie's lawyer, Vivian Thoreen, declared that on the morning of February 2, 2008, she had learned that an attorney from Trope & Trope tried to visit Britney at the UCLA Medical Center that morning. She telephoned Ronald Rale of Trope & Trope and had a conversation. Once the conversation ended, Ms. Thoreen went to the UCLA Medical Center and stayed there for 5 hours. Later that day, Ms. Thoreen received the above email from Adam Streisand.


Vivian Thoreen then rushes over the UCLA Medical Center and guards the hospital for 5 hours to make sure that no lawyers can meet with Britney to inform her about what they are doing to her. pic.twitter.com/mCfJEE6FmK

— yourhonor (@notedyourhonor) June 30, 2021


February 4, 2008: Adam Streisand addresses the court and informs the judge that Britney has a "very strong desire" for her father not to be the conservator of her estate and that she has been estranged from her father and the situation is causing a "greater estrangement". Despite there not being a medical evaluation available, Judge Reva Goetz concludes that Britney did not have the capacity to hire Adam Streisand as counsel and then orders a 730 report be filed by February 13, 2008. Dr. Stephen Marmer is suggested by Samuel Ingham to complete the evaluation.




February 6, 2008: Dr. J Edward Spar completes the 730 report and declares that Britney does not have the capacity to retain counsel. Britney is stripped of the right to choose her own counsel. This same day, Britney is released from her 5150 hold reportedly because a representative found "no just cause" for the hold. Upon release, Britney and her rumored boyfriend, Adnan Ghalib, drive to visit Adam Streisand's office. Britney's business manager, Howard Grossman, is accused by Britney's team of having arranged for a car to be delivered to Britney so she could meet with Adam Streisand.




February 11, 2008: Jamie and the team of conservators file papers to be granted the right to fire Howard Grossman for violating court orders. Judge Reva Goetz grants this request.




February 12, 2008: Britney is allegedly now being represented by Attorney Jon Eardley. As per his account, Mr. Eardley claimed that in one instance he had tried to consult with Britney but someone wrestled the phone away from her.




February 14, 2008: Jon Eardley files documents in federal court claiming that Britney was being held by her father in violation of her civil rights. These rights include, the right to make and receive calls, the right to operate a vehicle, the right to associate with friends.




"Ms. Spears' prescribed medications are designed for out-patient use, yet she is being confined by the conservator to the private prison of her own home" - Jon Eardley




February 21, 2008: A District Judge rejects the civil rights challenge in Britney's case, allowing the conservators to maintain her estimated $100 million dollar estate. District Judge Philip Gutierrez returns the case to state probate court.




"Mr. Eardley fails to explain why he can bring this claim for her in the first instance. He cannot," Gutierrez said in his three-page ruling. "Mr. Eardley had no authority to remove the case from state court. He is neither a party nor a defendant. While he claims to be Ms. Spears's attorney, the probate court … found that she was incapable of retaining her own counsel."




February 25, 2008: As per court documents that have been made available, Jon Eardley informes the court that Britney should have the right to retain her own medical professionals to evaluate her condition. His reasoning: "the conservatorship is palpably biased". He also informes the court that he has learned that there have been significant verbal attacks made by her father conservator and that there is concern for the emotional and physical safety of Britney. Jon Eardley claims in federal court documents that her assets had been misappropriated: ""Counsel has not had the time to obtain declarations and other evidence in support of this fact," ... "Counsel will submit on Monday ... an application for leave to amend ... to include federal claims involving witness intimidation, victim intimidation and other federal claims appropriate for this court's review."




February 25, 2008: Jon Eardley's spokesperson, Michael Sands addresses the public. Mr. Sands alleges that the theft is on a grand scale, involving racketeering, wire fraud and money laundering, and that the theft occurred prior to the conservatorship and is still continuing. Mr. Sands claims that there is an ongoing criminal investigation and that his office had been broken into with documents allegedly being stolen/erased from his computer.




"Lives have been threatened," Sands said. "People are being intimidated. It's terrorism. I don't want to make any accusations, but we're talking the financial rape of Britney Spears."




March 21, 2008: Do you recall that SJB Revocable trust Britney established in 2004, well on this day Bryan Spears (Britney's brother) files a motion to be granted control of the trust. Bryan Spears and Ivan Taback (the lawyer who arranged for the trust to be created in 2004) are named co-trustees of the trust on October 22, 2008.




March 24, 2008: A three-judge panel of California's 2nd District Court of Appeals determine that an appeal to the overall conservatorship granted to Jamie Spears cannot be heard because "granting letters of temporary conservatorship is specifically excluded from those orders made appealable" under California law. It is noted by the court that further filings made by Mr. Eardley on behalf of Britney Spears will warrant sanctions. In response to this decision, Eardley in a statement shares that he would petition for a rehearing on the grounds that two orders can be appealed 1) the inability of a conservatee to bind the estate and 2) the inability of the conservatee to choose her own counsel.




March 24, 2008: Britney is thrusted back to work and appears on an episode of How I Met Your Mother. Producers of the show shared that they had been contacted by her team in February to express Britney's interest in appearing on the show.




April 2008: Larry Rudolph is rumored to have been rehired by the conservatorship after being fired twice by Britney and has already started speaking to the press about Britney's return to the spotlight.




July 25, 2008: Kevin Federline, Jamie Spears and Andrew Wallet come to an agreement that Jamie Spears would be the monitor during Britney's visitation with her children. Although initially rumored, leaked documents reveal that the conservatorship was required for Britney to be granted visitation or custody of children. As a part of the agreement, in the event that the conservatorship is terminated, Kevin Federline would be able to seek an evaluation.


🚨 #BritneyLeaks : On July 25th, 2008 Kevin Federline and conservators Jamie Spears & Andrew Wallet came to an agreement that Jamie Spears shall be the monitor during Britney's visitation. Among powers granted he had the power to terminate any visitation. pic.twitter.com/x8keLm2DYJ

— Meaner 03 (@MeanerThree) July 5, 2021


September 2008: And just like that things start to move ahead rather quickly for the Britney Spears empire. It's business as usual as Britney is positioned back into the public eye less than a year since she's been hospitalized. She spends the spring and summer visiting dance studios and recording studios prepping for her comeback. In September 2008, the MTV Documentary Special "For The Record" begins filming. Britney makes her red carpet debut at the MTV VMA's where she wins her very first Moonman. Britney drops the first single, Womanizer, from her sixth studio album on September 26. In promotion of the single, she spills that she plans to go on a worldwide tour in 2009.




September 17, 2008: Lynne Spears releases her book "Through The Storm: A Real Story of Fame and Family in a Tabloid World". The book details Britney's childhood and upbringing, Lynne's experiences dealing with Jamie Spears' abuse, cheating, alcoholism. Lynne also provides her own perspective on her relationship with her daughter and narration of what went on those months leading up to the conservatorship. Lynne Spears makes mention of Lou Taylor in the novel, sharing that Lou was present and involved during the preparation of the conservatorship. Lynne Spears wrote that "Jamie was going to file for the conservatorship on January 22, eight days beforehand, but he and his business manager, Lou, felt God leading them to wait, fast, and pray, despite the frustrations of the phalanx of lawyers." Lynne thanked Lou Taylor in the book for "believing [she] had a story to tell" and for "making it happen". It has been speculated that Lou Taylor secured the deal for Lynne Spears as the publisher of her book "Becoming: The Devotional Bible Woman" , Thomas Nelson, also published Through The Storm.




October 28, 2008: Exactly a month before the release of Britney's Circus album, Reva Goetz declares the conservatorship as permanent.




December 2008: Britney officially announces that she will be embarking on a world tour, The Circus: Starring Britney Spears, on March 3, 2009 in support of her album, Circus. She would go on to complete 97 dates in front of sold out crowds and gross $131.8 million dollars. The Circus Tour was reported as being managed by Lou Taylor's Tri Star Entertainment.


2009


January 21, 2009: Britney allegedly leaves a voicemail asking for help to terminate the conservatorship.




April 28, 2009: L.A. Superior Court Judge Aviva K. Bobb listens to the alleged voicemail recording left by Britney asking for help and issues a restraining order against Jon Eardley. A three year restraining order is granted and is Eardley is prohibited from contacting Britney.




September 15, 2009: Judge Aviva K. Bobb, Judge Reva Goetz, Attorney Andrew Wallet, and Attorney Geraldine Wyle all host a seminar. The topic: "Conservatorship for the High Profile Public Figure. Does it Work?"


They saw Britney's cship as a business model that could be expanded. The judges, Jamie Spears' attorney, and one of the co-conservators even gave a workshop to a local bar association about how you can use the probate court system to do it to more people with large estates. pic.twitter.com/XG0z5CZzLq

— yourhonor (@notedyourhonor) June 30, 2021
As of today, Britney Spears the person and her estate are still under conservatorship. She has released 4 albums, headlined mutiple tours, has appeared as a judge on the X-Factor, has completed a four-year Vegas residency and more. Despite her alarming testimony on June 23, a petition for termination of the conservatorship has not been filed. The New Yorker revealed in their July 3 article that a day prior to her testimony, Britney called 911 to report her conservatorship abuse. Britney still remains under the control of her father Jamie Spears and co-conservator Jodi Montgomery. Larry Rudolph and Sam Ingham have both formally resigned as reported on July 6, 2021.
Hope this timeline helped put things into perspective. It's all thanks to the extensive research completed by fans over the past years. I tried my best to summarize and combine it all into one post. I do not take credit for the contents of this post. All sources have been provided, special thanks to
Leanne Simmons
for her concise timeline that was used to build this thread.
This post only covers the creation and implementation of the conservatorship and does not cover the events that transpired after. This is Part 1, a Part 2 uncovering the events after 2008 will follow, along with a Part 3 strictly focused on the questionable financial aspects of the conservatorship, including the speculation surrounding Britney's alleged $600 million dollar fortune.
Spread the word and as always, #FREEBRITNEY
SOURCES
1
2
3
4
5
6
7
8
9
10
11
12
13
14
15
16
17
18
19
20
21
22
23
24
25
26
27
28
29
30
31
32
33
34
Here comes the showdown, what goes around comes around, a
nd the crowds are waiting...