Panel is Whoopi, Joy, Sunny, Sara, and Meghan

This is from Thursday; Friday-Monday shows were repeat due to US holiday weekend



https://www.youtube.com/watch?v=JjflWus3RR8

More behind the cut


Hot Topic Bye, Brat

Finally!
Me-again quit. There was already a post last week but you can watch the segment for reactions from the other hosts 😃



Hot Topic Bill Cosby Is Still Guilty



https://www.youtube.com/watch?v=Xq1edHbCoRk

CW. Clip of remarks from some of his victims. Sunny lawyersplains the prosecutorial misconduct of Bruce Castor, who later went on to defend T45 in Impeachment v2. Castor as then-Attorney General promised Cosby immunity in civil litigation, that he would avoid prosecution on criminal charges. Cosby was such a loser that he refused to attend sex offender classes. An outrageous travesty.



Hot Topic Politico Is Attacking VP Harris



https://www.youtube.com/watch?v=H43Ov7y0CU4

Politico, especially Politico Playbook, is the worst. VP Harris is facing accusations from anonymous current and former aides who told Politico that Harris and her chief of staff are running a dysfunctional working environment. Some of the claims seemed misogynistic in tone. The article also seems to make it more than it is. The panel thinks it's all poppycock.



Hot Topic Are Ugly Comfy Clothes Here to Stay



https://www.youtube.com/watch?v=u8Ke4vgSZiw

Refinery29 ran an article about sloppy clothes during pandemic and wonder if the trend will continue as country re-opens. Sunny shows her bedazzled Chanel crocs. The panel talks about their ugly comfy clothes and working naked from the waist down. Meghan has given her imaginary friends fake names.



Hot Topic Brian Kelly



https://www.youtube.com/watch?v=UXVwpmoxKpE

The Points Guy Brian Kelly talks about survival guide with the covid rules you need to know, and some destinations you may want to book now. PSA get TSA pre-check. Europe has the best deals. Talks about National Parks.




Ontd are your clothes

Haute Couture every day all day

Omg the year is half over!!!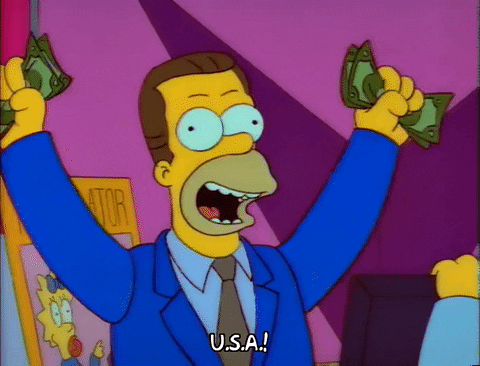 Source links are below each video or section