In addition to regularly updating his social media profiles, K-Pop prince WONHO has continued to promote his latest EP Love Synonym #2 : Right for Us, giving several insightful interviews to English-language publications.

With Allure, the "Ain't About You" singer discussed his daydreams, possible synesthesia and skincare routine:



• On daydreaming: "I daydream a lot, like, truly a lot. Like, what would I have been or what if the world has ever been like this? It's kind of difficult for me to explain how I fit them into my music, though."

• On synesthesia: [Interviewer asks if he can see a letter or number and connect a color to it] "Yes, I can. Don't others too? I'm not really sure why others are not like that... I thought everyone was like me."

• On skincare: "All [I] do to take care of [my] skin is wash it and pat on toner."


The K-pop star may have one of the most enviable bodies in the game, but he's also the mastermind behind some of the dreamiest hit songs. @official__wonho https://t.co/gLPZbpgLag

— Allure (@Allure_magazine) June 14, 2021


He further discussed his musical influences and the attention he receives from fans with Rolling Stone:



• On making music: "The fact that I can convey my authentic thoughts and feelings by producing my own music is the most important thing to me as a singer-songwriter... Actively participating in the producing process of my own music so I can directly communicate with and convey my feelings to [my fans] is definitely the biggest part of my career."

• On his influences: "[K-Pop soloist Rain's] mesmerizing performances on stage made me want to become a well-rounded artist like him... I think I'm still in the process of finding my own musical sound. I'd like to say that my musical sound is not something that is fixed on a specific genre or a style of music [but] rather, it's fluid, like the musical inspirations I get." (He also cites Kanye West, Justin Bieber and Billie Eilish as current influences.)

• On fan attention: "I'm glad that my fans find my pictures sexy. I feel so thankful to be loved."


K-pop star Wonho is breaking hearts just as quickly as he's breaking stereotypes. https://t.co/r14HpfebaH

— Rolling Stone (@RollingStone) June 16, 2021
Source 1,
2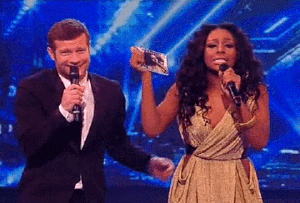 STREAM "AIN'T ABOUT YOU" AND "LOSE"!