Panel is Whoopi, Joy, Sunny, Sara, and Ana

Me-again is off!



https://www.youtube.com/watch?v=8WC0RHCszHM

More behind the cut


Hot Topic Free Beer, Free Donuts, a Lottery – Get Your Vaxx

63% of Americans have at least their first shot. Biden announces a multitude of incentives and options to get more vaxx during June, so we can really celebrate our Independence on 4th July. Anheuser-Busch is offering free beer! A little bummed I got mine with no incentive lol but whatever works. Get your shot! You can get free beer, a free Krispy Kreme, and possibly win the lottery! OH lottery resulted in 28% increase the first week. WV is offering free hunting rifles (not a typo). Omg. Sunny lists all the other incentives offered. [Meanwhile, Biden also announced his plans to provide vaxx to other countries. Probably covered tomorrow].



Hot Topic Valedictorian Pro Choice Speech



https://www.youtube.com/watch?v=Gp8xVVABwdE

Paxton Smith was valedictorian at Lake Highlands High School in TX. She ditched her pre-approved commencement speech in lieu of a smackdown of TX recent ruling that bans abortions past 6 weeks. Plays partial clip, she ROCKS!! This was exactly the platform to use for this topic. Ana loves when people go rogue and speaking truth to power, what it represents. She's the most impacted generation of this new law. Talks about a different graduation because a kid wasn't wearing the right kind of shoes. Joy talks CDC data, abortions fell the most under Democratic Potus. If you're pro-lifebirth, then you should vote for D because there are fewer abortions. Besides that, she likes that young people are getting involved, re/activism. Sara loved everything about it, her message, the topic, her activism.

*The panel mostly stays away from the law itself, instead focusing on her impromptu pro choice speech.



Hot Topic Is Sex Important to You



https://www.youtube.com/watch?v=qcxUQ-pCETs

The panel has fun with this one 😃

Per a survey, a lot of people think their current partner is the worst sex they've had. Ana thinks the survey respondents saying it's the worst sex are probably women because men won't ever admit they're bad at it. Sunny thinks there are so many other things that are important than sex. Sometimes the best husbands aren't great in bed, that's why there are double AA batteries lol. Sara thinks a healthy sex life is important to a good marriage. She's surprisingly candid in a polite way about her sex life.



Hot Topic Wanda Sykes and Kim Fields



https://www.youtube.com/watch?v=l3NetOAnLp8



https://www.youtube.com/watch?v=fy5qaJaodSI

Wanda Sykes and Kim Fields are promoting their sitcom The Upshaws on Netflix. Kim tells a story about meeting Whoopi while she was a college student at Pepperdine. Ana loves Wanda's IG live with her partner, they talk about Pride month. Sara asks Kim about her spoken-word piece on accountability. Joy asks Wanda about live stand up.

More talk about the show. They laugh and talk about a photo taken when they did a chemistry reading. Or something.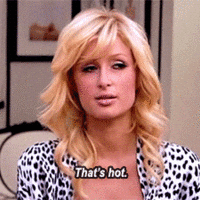 Ontd is sex important to you?

Yes, and it better be great or I will ghost you

What is sex it's been so long I forgot

Not always important but important right now damn you covid!



Source links are below each video or section