Panel is Whoopi (off Fri), Joy, Sunny, Sara, Ana (only Fri), and Meghan



https://www.youtube.com/watch?v=975uxcMOBcY

More behind the cut


Hot Topic Justice for George

Panel de-briefs on what led to and resulted in the guilty verdict on all three charges. Praise for Darnella Frazier, who took the video. Sunny talks about losing her composure on air during verdict and what it meant to have accountability. Sara talks about wanting peace for the family, and the states that have enacted reform since his death last year.



Hot Topic Philonise Floyd and Terrence Floyd



https://www.youtube.com/watch?v=fXbvqAEec_Y



https://www.youtube.com/watch?v=bPeWHA0Ex5U

*YouTube has sensitive content warning on second video

Brothers Philonise Floyd and Terrence Floyd along with family attorney Ben Crump join to talk about their reaction. Philonise said he prayed and tried to speak it into existence and it felt like winning a championship. Terrence talked about attending most of the trial and how he prayed and was relieved that Chauvin was held accountable. Crump hopes the verdict sets a precedent. Sara brings up Rep Maxine Waters remarks prior to verdict that the judge chastised, Crump feels jurors followed instructions of the court and doesn't feel that would be a valid argument for appeal or overturning verdict(s). Highlights that when Black people are on trial for a crime, nobody is worried about what the public is saying about it. They talk about Biden's personal call after the verdict, and that it made them feel good. Philonise recaps their phone call. Sunny mentions the 3 other officers, whose joint trial begins in August. The brothers feel they need to be held accountable also. Philonise says they should all be locked up and doing time in jail, because their brother is doing time in the ground. [Oof. Prayers for the family, that they can someday find peace.]

They talk about the Daunte Wright case and police reform. Why would a misdemeanor traffic stop go off the rails /rhetorical. Same with Floyd over allegation of a possibly counterfeit $20. More talk about Taser vs Glock, different sides of officer, different weight, different color, different feel, different safety harness. (YNB said in Friday clip that she thinks officer meant to pull Glock but only said Taser because she knew her bodycam was on, that it wasn't an accident). Terrence talks about speaking with Daunte Wright's family, explains how they were in contact, and that he consoled her the same way his family wanted people to console them. Philonise says Emmett Till was the original George Floyd.



Hot Topic More Reactions to Guilty Verdict



https://www.youtube.com/watch?v=XsSswoonkjo

Panel talks about reactions. Whoopi brings up Pelosi choice of words in live comments after verdict, sacrificing his life, she meant it as -he did not die in vain. The GQP have politicized the jury, claiming they only voted guilty to avoid protesting and rioting. Sunny says jurors take their responsibility seriously, so it's not ok to claim they didn't act in good faith. Pelosi clarified her statement later, that he didn't ask for what happened to him, but that his death resulted in global reaction to systemic racism. Sunny felt most people are trying to say the right things but it sometimes came out wrong. Joy thinks people on the right are taking Pelosi and Waters words and misusing them. Ted Coup brought up Biden's remarks, which Joy pointed out were made after the jury was sequestered. Sara drags Ted Coup. Her worst reaction was about Fox News Greg Gutfield (earlier in clip). Even his own colleagues including Drunk Jeanine Pirro called Greg out for his comments. Muted and ff Me-again.


+++++++++++++++


Hot Topic Tuesday Trial Deliberations



https://www.youtube.com/watch?v=kL5M3KBIRc0

Not going to recap since this was pre-verdict but if you're curious here is the segment where panel gives their opinions



Hot Topic Tuesday Howard Univ Dissolves Classics Dept



https://www.youtube.com/watch?v=9WGlcGkVjq4

Howard University is dissolving its Classics Department and will no longer offer as a major, but courses will still be available as electives. Joy feels this is a mistake and there's a lot to learn from the history these courses offer. Talks about her required courses that covered all topics regardless of her major concentration. Ff Me-Again, but she's against it. Sunny is disappointed, believes the classics have relevance in understanding critical thinking and the evolution of how civilizations progressed throughout history. Should add authors, but not take away. Even MLK when writing from jail quoted Socrates 3x. Sara feels it's a big mistake. Her first professor said it wasn't his job to teach [students] to do a job, he's there to teach [students] how to think. Whoopi says she didn't go to college but she's read many of the classics, and rather than dissolve it, should add from other areas of the world to complement it. Mentions it's happening in other universities as well, not just HBCU.



Hot Topic Tuesday RIP Former VP Walter Mondale

VP Walter Mondale died at age 93, after losing both his wife and daughter to cancer. He served with Potus Jimmy Carter, was a progressive for the era, modernized the VP role to be more of a partnership, he was the first to include a female (Geraldine Ferraro) as VP candidate. Muted and ff Me-again, who makes it about MyFather™. Joy reminisces, says Mondale reminds her of Biden. Talks more about Ferraro.



Hot Topic Tuesday Maria Bakalova



https://www.youtube.com/watch?v=J02IJZP_4dA



https://www.youtube.com/watch?v=KDslMe-bYOE

Maria Bakalova is the first Bulgarian nominated for an Oscar, in supporting actress role for Borat. She talks about her new fame and success. Grateful to Academy for recognizing her work. She wants to bring a voice of Eastern Europe to rest of world. Her generation will be fighting for more diversity and equality. Me-again says it's the best movie she watched all year (good grief, lol) and talks about herself before finally asking a simple question. Maria talks about getting the role, taking the risk, what a wild journey getting cast in the film. [She's awkward and cute.] She talks about working with Sacha Baron Cohen. Talks about the film being a riot against misogyny and subjugation of women.

Joy asks about the gross scene with Rudy Colludy. She knew in advance about the premise of the scene. She didn't think about the political element because she's not American and only been here 1 ½ years. Thinks he would've reacted differently if she were a male journalist. She knew Sacha was hiding in the closet. She had to learn pages of info the day before, and Rudy tried to cancel that morning, so everything was last minute and she was nervous.


+++++++++++++++

Idk if or when Monday aired. My 📺 had live closing arguments of trial. Hulu never uploaded the episode, but YouTube has videos


Hot Topic Monday Prince Phillip Funeral Emotional Moments



https://www.youtube.com/watch?v=ur0xKfjQwgo

Panel talks about emotional moments. Queen sitting alone, Will and Harry reuniting. Joy says we're invested in the sons, because (most) were old enough to remember them going through the death of their mother, doesn't want them to become -Cain and Abel-. She thought the Queen and Prince were happy together. Me-again talks about her mom, who is a big royal watcher. Sunny felt Prince Phillip made his passing easier on his family by planning the event himself. Compares it to her losing her parents-in-law to covid, who had also planned their funerals (prior to falling ill). Sara felt like it invoked the human element, that he lived so long and was married so long, and that his family could mourn him. Whoopi recommends planning your own funeral. Leaving it to your family when they're also going through despair may not end up being what you wanted. Her mom and brother both planned things. Help them out, write it down.



Hot Topic Monday Senator Mazie Hirono



https://www.youtube.com/watch?v=BeNHPQVDmQ0



https://www.youtube.com/watch?v=D5GVR-aDdDY

Senator Mazie Hirono (D-HI) is promoting her book Heart of Fire. She talks about the Covid 19 Hate Crime Act that she introduced. She talks about changing her own behavior, because of attacks on Asians, so that she's more aware of her surroundings when she's out in public. Sunny asked about the Asian liaison appointed to WH. The senior level role is what they asked for, it's a start, and that Biden knows they want the admin to do better. Joy asks about Maxine Waters remarks about being more confrontational if Chauvin acquitted. Muted MAM. Hirono talks about her position on SCOTUS expansion. Said RBG told her there would be more 5-4 and now 6-3 decisions, she's open to reviewing the court so that's it's not so ideological. She talks about her brother still in Japan when her mother brought her to Hawaii. Explains the family history and how it compares to T45 separating children on purpose.

She dedicated her book to her mother. Mother left an abusive marriage in Japan to immigrate to Hawaii. Talks about the timing of writing the book, the narrative of generations of women in her family. She previously had cancer and had a kidney removed. Me-again asks about a MyFather™ moment. Mazie tells the story.



Hot Topic Monday Maxine Waters Comments Pre Verdict



https://www.youtube.com/watch?v=pxj2cLFJVfc&t=39s

Rep Maxine Water (D-FL) said if Chauvin was acquitted, then people should get more confrontational. To which the judge said her comments could be used on appeal to overturn the (future) verdict. Whoopi says after 4 years of real race baiting, what a shock the GQP turned a blind eye then, but now attacks Waters. Sara supports the premise of Waters remarks but wished she hadn't said confrontational because that can be taken multiple ways. Sunny reminds how many people remember the Rodney King trial and how that turned out. Me-again says GQP talking points. Whoopi reminds most protestors are peaceful, and Waters doesn't need to be censured or fired.

Whoopi read the full quote early in the clip (snips for reporter questions)

We're looking for a guilty verdict. We're looking for a guilty verdict and we're looking to see if all of the talk that took place and has been taking place after they saw what happened to George Floyd, if nothing does not happen, then we know that we've got to not only stay in the street, but we've got to fight for justice. But I am very hopeful, and I hope that we're going to get a verdict that will say guilty, guilty, guilty. And if we don't, we cannot go away.
< snip >
Oh no, not manslaughter. No, no, no, this is guilty for murder. I don't know whether it's in the first degree but as far as I'm concerned it's first-degree murder.
< snip >
Well, we've got to stay on the street. And we've got to get more active. We've got to get more confrontational. We've got to make sure that they know that we mean business.


+++++++++++++++


Hot Topic Friday Dr Fauci vs Gym Jordan



https://www.youtube.com/watch?v=CS37ZTU_WBE

Gym Jordan is bleating about liberties while Dr Fauci says this isn't about liberties, it's about public safety. Rep Maxine Waters told Gym Jordan to Shut Your Mouth. Lol. Sara says Jordan's comments were a rhetorical political monologue. Ana has her Friday rant. Mentions Nepotism Barbie posting her vaxx on social media, which got her dragged by the cult. Cowards who got vaxx behind closed doors to purposely continue misleading and gaslighting people. Muted and ff Me-again. Sunny says all the obvious things. Nothing makes sense with GQP reaction to pandemic, safety measures, anti vaxx mentality. Joy points out getting the vaxx restores some personal freedoms.



Hot Topic Friday Love is Dead



https://www.youtube.com/watch?v=xJ8X00c63ek

The panel skips past the breakup and talks about the ring that JLo still has. Sunny remembers ARod being such a gentleman when he co-hosted (whenever ago), thinks JLo will need to return the ring because it was a gift with intention of marriage, which won't happen. JLo gave back the pink diamond from Ben Affleck. She has her own money, she can buy her own rings. Muted and ff Me-again. They talk about remaining friends with an ex. Sara always thinks those who say they want to be friends aren't over it yet, and should move on, thinks JLo will give back the ring. Ana says breakups are hard, she was hoping for a wonderful wedding, plus the kids were integrated, and they're in business together. Thinks ARod was the loser. He should've been better to her.



Hot Topic Friday Will & Harry Before Funeral



https://www.youtube.com/watch?v=CWFcFgOiGrY

Blah blah about Will and Harry not walking beside each other in the funeral procession. They weren't beside each other at their own mother's funeral. We all know how that turned out. Lol that Sunny felt the funeral was breaking the family apart [only for Will and Harry to chat after the funeral the next day.]



Hot Topic Friday Yvette Nicole Brown



https://www.youtube.com/watch?v=6_1xy3IutN4

YNB is promoting her Disney+ show Big Shot. Plays clip with John Stamos. They drag Ivanka's vaxx social media post. They talk about JLo and ARod. They talk about social justice, the officer who

[

Spoiler (click to open)

]

shot Wright with her Glock vs Taser

. They talk about her new show, which is about a girls basketball team. Gushes on crush John Stamos. Talks about being a role model as Black actress. They talk about Community and cast text chains.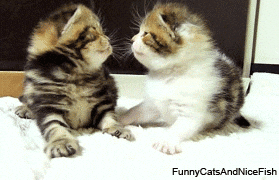 Ontd how are you feeling?

Source links are below each video or section