Shorty after Colton Underwood came out as gay during an interview with Good Morning America an old interview clip from 2019 went viral.

The clip features comedian Billy Eichner suggesting that maybe Colton could be gay and possibly become the first gay Bachelor contestant.

I'm happy for @colton. If you're gay, be gay! I've been gay forever & I love it! https://t.co/vuDWy7HVap

— billy eichner (@billyeichner) April 14, 2021

Billy also took a moment to address that we must honor and praise those in Hollywood that came out before it was embraced and could be used for professional advantage... as many know Colton has an unscripted reality show coming to Netflix living life as a gay man along side Gus Kenworthy.


AND let's ALSO honor and praise those in entertainment who came out years - DECADES - before it was embraced and could be used to professional advantage. I don't mean me - I mean many others, especially those before me - that took real guts. Let's put some shine on them too. ❤️

— billy eichner (@billyeichner) April 14, 2021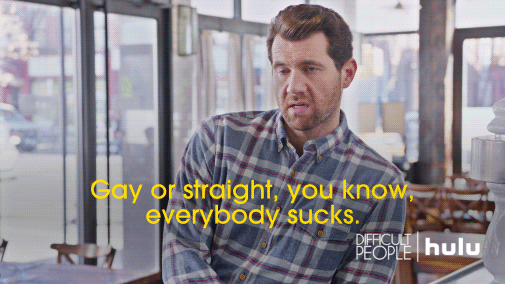 1 + 2