Panel is Whoopi (Wed-Thu, Mon), Joy, Sunny, Sara, Ana (Fri), and Meghan (Wed-Thu, Mon)



https://www.youtube.com/watch?v=FTE86FUCPPg

⚠️ Viewer discretion advised ⚠️

More behind the cut


Hot Topic Monday Black Lives Matter



https://www.youtube.com/watch?v=v-8mZdijL8E

⚠️ Viewer discretion advised ⚠️

In VA, Army Medic Lieutenant Caron Nazario in uniform, was pulled over because he had a temporary tag for a new vehicle (!!). He drove to a well lit gas station but was repeatedly pepper sprayed and assaulted. He has filed a civil suit. The main cop has already been fired, the other junior cop who looked uncomfortable but didn't challenge their superior, is on suspension. Gov Northam has ordered an investigation. The panel talks about getting rid of the Police Bill of Rights. White people don't get stopped for this nonsense, much less treated this brutally over nothing.

In MN, a twenty year old man Duante Wright was pulled over for violation of air freshener on rear view mirror (?) and when they pulled his name, he had an outstanding warrant. After attempting to arrest him and telling him not to run, the man fled in his car. A female cop called out Taser indicating she planned to tase him,

[

Spoiler (click to open)

]

but pulled her gun by accident, and shot him once, to which she said Oh Shit I just shot him.

He continued to drive a few blocks before crashing his car. EMT arrived but he was pronounced dead on the scene. An independent investigation is underway.



Hot Topic Monday John Boehner



https://www.youtube.com/watch?v=nBCe23AAgUU



https://www.youtube.com/watch?v=SjQoM0jaNhQ



https://www.youtube.com/watch?v=eSKUtXVJBnA

Former Speaker of the House John Boehner (R-OH) is promoting his book On the House. He's attempting to rehabilitate his reputation. He blames T45 for the insurrection. He says there's no voter fraud. Says the GQP has been taken over by kooks and crazies. Meghan rambles. JB says nice things about Biden, thinks he's a good guy, and willing to work with people. Straddles the line with Gaetz but indicates he'd be gone already under his reign. He drags Ted Cruz, which we all love, but don't buy the book, just read the free excerpts online. Says McConnell hates Cruz too. His audiobook version has more anecdotes. Tells stories about Senator Cruz being a knucklehead in the House. Calls him Lucifer in the flesh.

More talk about Obama not reaching across the aisle, but why would he when losers thought he was a Muslim foreigner. Regrets voting to impeach Clinton because it was only political to win House seats. Thinks the behavior was wrong, but not the same as an actual crime. Meghan MyFamily™ blah blah. JB tells a story about Don Young and a knife at his throat.

Explains a questionable photo with Boehner and Joy. More talk about the book, why now, why didn't he speak sooner. People can be called out about this which is fair aka personal integrity, but nothing would've mattered while T45 had a social media mouthpiece. Says he had 5 yrs for personal reflection. Ps Boehner is now in the cannabis industry loool.


+++++++++++++++


Hot Topic Friday Florida Man Matt Gaetz



https://www.youtube.com/watch?v=rdUrgsHfOi8

The whole family were ~normal Bush Republicans then went full loco over T45. Gaetz sex trafficking wingman is making a plea deal and is gonna throw Matt Gaetz under the bus. He sent money via Venmo loool. Which is not funny for the crime, but typical of these ding dongs. Ana has her Friday rant and outlines the whole crazy list of everything Gaetz has done. And he's the keynote speaker at a Women's conference. Kinzinger is the only Republican who has called for his resignation. Sara calls out the doubling-down and gaslighting. Sunny outlines more evidence.



Hot Topic Friday Biden Exec Order on Gun Control



https://www.youtube.com/watch?v=1R3e3kc42CM

10 mass shootings in America in one week. Biden unveiled a series of executive actions aimed at addressing gun violence including banning gun kits. It will take legislation, but this is what he can do through EO now. Ana talks about it personally. She lost a cousin in the Pulse massacre. Sara says it's fine for now but we need permanent legislation. Whoopi says the car analogy is foolish due to all the regulations of being able drive, own, rent, insure a car. Sunny talks about background checks, supported by Americans, and tackling assault weapons bans again. Clinton era ban showed positive results, then Bush43 allowed ban to expire. Numbers (deaths) don't lie. NRA is a terr0rist organization.



Hot Topic Friday Who Plays Your Parents



Joy says Cary Grant and Audrey Hepburn, but they're not available. Sunny says Billy Dee Williams and Mia Farrow, she was going for a visual vibe. Sara says Robert De Niro and Frances McDormand, not the look but their essence. Ana says Andy Garcia and Gloria Estefan, she wants a man who can cuss in Spanish. Joy comes back with her real answer, Bobby Cannavale and Lady Gaga.



Hot Topic Friday Secretary Pete Buttigieg



https://www.youtube.com/watch?v=fl8KtqcYxKc

Transportation Secretary Pete Buttigieg talks about the American Jobs Plan. They talk about gun control, where Americans support reform, but not the GQP elected officials. Filibuster and corporate tax hike. Biden's diverse cabinet and what it means to him. Details about the $2.3T plan, which includes broadband internet and elder care, infrastructure isn't just roads and bridges. Explains about him riding his bike, which he likes to do on occasion, but since he has a security detail, they have to prepare if they have to drive vs him ride his bike. Eg a Tan Suit Scandal from the right. More talk about the systemic racism built into highway construction that either dismantled Black communities, or disenfranchised them by being convenient to white communities but not Black communities.


++++++++++++++++++++


Hot Topic Thursday Democrats Are Popular



https://www.youtube.com/watch?v=Gvr40-KpNgo

New Gallup poll shows Democrats have largest increase in Democratic Party affiliation in nearly 10 years. The panel says in different ways that it's because the GQP has devolved to conspiracy theorist openly bigoted crazies. Independents have also grown, which really means former Republicans who ditched the GQP but are still moderates. Plus people by and large like what the Biden admin is doing to help Americans, not themselves. Skipped Meghan, then Whoopi has her last say, to refute the nonsense that Meghan spewed.



Hot Topic Thursday Dr Google



https://www.youtube.com/watch?v=Fk-JGiSxZ70

The panel talks about the pros and cons of going to Google to research their symptoms. Joy makes jokes about going to the doctor so a man can see her naked. She likes televisits. Meghan is boring. Sunny talks about her home life with a real doctor and how she uses Google.



Hot Topic Thursday Zoom Detention



https://www.youtube.com/watch?v=yK9qCZIFSnk

Kids misbehaving on Zoom getting sent to Zoom detention for misbehaving during video calls. C'mon people, it's hard enough for kids doing virtual school, yikes! Meghan reveals she was always in detention, which surprises no one, based on her bratty entitled personality.



Hot Topic Thursday Do You Date Your Friend's Ex



https://www.youtube.com/watch?v=2smTJQZH-P4

This lady ran into her friend's ex-husband, then they started talking and wanted to date. Sunny says No. Joy says Yes, because that relationship already ended (not an affair), and a convoluted explanation about the father being in good hands. Meghan can never talk about normal pop culture things.



Hot Topic Thursday Leslie Odom Jr



https://www.youtube.com/watch?v=fv9BLKFHx7M



https://www.youtube.com/watch?v=jWCSXP2dSWY

Leslie Odom, Jr talks about One Night in Miami, where he's nominated for his performance and Best Song. He's getting closer to an EGOT, having already won a Grammy and a Tony. First he turned down the role but Regina King's faith in him changed his mind about playing the legendary Sam Cooke.

Then he performs his Oscar nominated song Speak Now.


+++++++++++++++


Hot Topic Wednesday Vaccine Proof



https://www.youtube.com/watch?v=snRIdTQdTX4



https://www.youtube.com/watch?v=GV4JoWfGKuM

Americans against proof of vaccine pretend they didn't have to provide vaxx for measles, mumps, rubella, smallpox, polio, dyptheria to start school, go to camp, or have ever traveled outside the USA (eg hepatitis and other vaxx). Vaxx for some international travel has been required for a century, but GQP ding dongs are still doing the most to be the worst. Biden has said no federal mandate, but private businesses can do what they want. Actions or inactions, have consequences. The panel says normal things except Me-again, who doesn't acknowledge the existing requirements during her own lifetime, blames Biden admin for dum dum GQP who don't want to get vaxx, somehow mentions China.



Hot Topic Wednesday Ben Crump on George Floyd Trial



https://www.youtube.com/watch?v=ZDoenSI9zKs



https://www.youtube.com/watch?v=H0R2wnphGeY

Ben Crump, attorney for George Floyd family, talks about the latest in trial proceedings, where the Blue Wall testifies against Chauvin and his tactics. They talk about the impact of testimony on the family, the strength of the prosecution's case. More discussion on the likelihood of a LEO being held accountable for taking someone's life. End of first clip drops George Clooney name. Crump says if Chauvin is so confident what he did was fine, then he should volunteer to get down on the floor and let someone perform that maneuver for 9 mins 28 secs.

More talk about possible reaction if Chauvin is not punished. Talks about CEO Kelly King (BB&T-Truist) asking Crump to come talk about the systemic racism and who has to do something to find solutions. BC talks about future police reform as a result of George Floyd tragedy.



Hot Topic Wednesday Things Moms Should Know



https://www.youtube.com/watch?v=vFHCN71XDGM

Buzzfeed article about things moms wish they knew sooner. Sara says she didn't instantly feel all the things she expected to, after giving birth. Sunny says things like boy's pee in your face while changing diaper, some existential things. Me-again talked about mastitis, and the loss of her beautiful breasts. Joy says once you have a child, you'll never have another day worry free or anxiety free.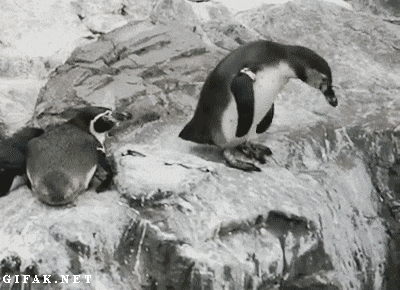 Source links are below each video or section