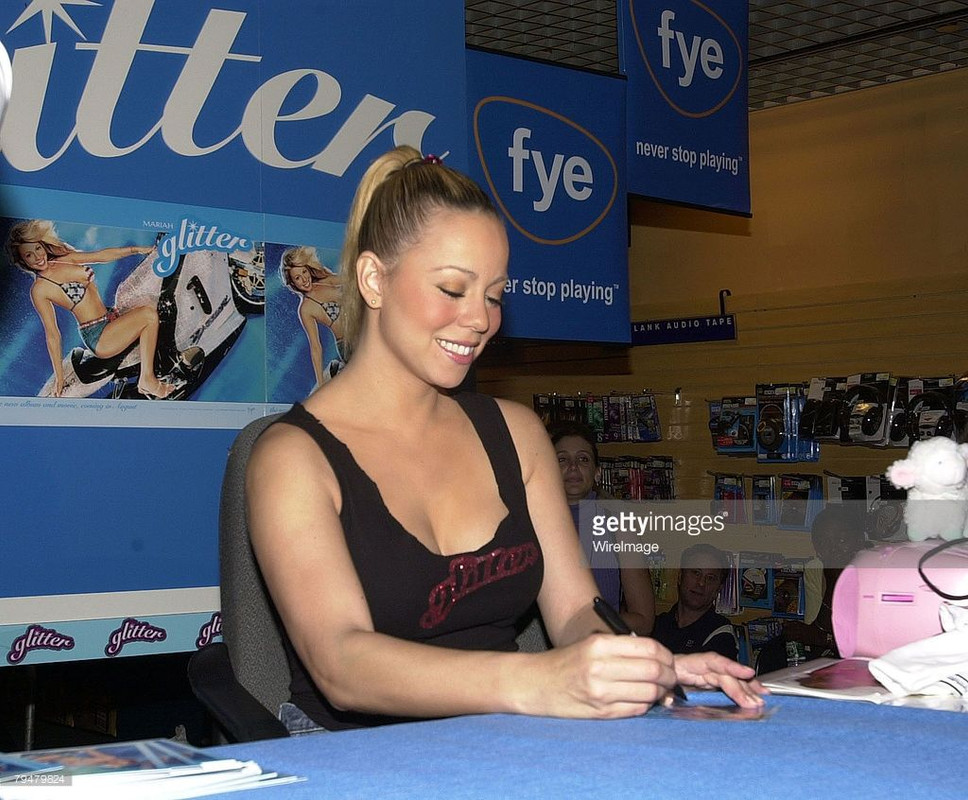 Listening to the Elusive Mimi's discography I came to the realisation there's one theme she writes about A LOT -
Reminiscing on a past love/eternal love. Although the topic is the same Mimi has written it in so many different ways it doesn't sound like a rehash.


Can't Let Go (1991)



Even though I try I can't let go




Something in your eyes




Captured my soul




And every night I see you in my dreams




You're all I know




I can't let go





Never Forget You (1993)

No, I'll never forget you
I'll never let you out of my heart
You will always be here with me
I'll hold on to the memories baby


Miss You Most At Christmas Time (1994)


I miss you
Most at Christmas time
And I can't get you, no, no, no, no
Get you off my mind
Every other season
Comes along and I'm alright
But then I miss you, oh
Most at Christmas time, oOOOOOOoooOOHHHHHHHHH



Always Be My Baby (1995)

No you'll always be a part of me
I'm part of you indefinitely
Boy don't you know you can't escape me
Oh darlin' 'cause you'll always be my baby
And we'll linger on
Time can't erase a feelin' this strong
No way you're never gonna shake me
Oh darlin' cause you'll always be my baby


Forever - (1995)


Those days of love are gone
Our time is through
Still I burn on and on
All of my life
Only for you
From now
Until forever
And ever my darling
Forever


My All (1997)


I'd give my all to have
Just one more night with you
I'd risk my life to feel
Your body next to mine
'Cause I can't go on
Living in the memory of our song
I'd give my all for your love tonight


We Belong Together (2005)

When you left I lost a part of me
It's still so hard to believe
Come back baby, please
Cause we belong together


Mine Again (2005)

Maybe you could be mine again
Maybe we could make that dream for real
Like way back then
When love was yours and mine
Maybe we could bring it back to life
Life


I Stay In Love (2008)

And I know we said let go
But I kept on hanging on
Inside I know it's over
You're really gone
It's killing me
'Cause there ain't nothing
That I can do
Baby, I stay in love with you


H.A.T.E.U (2009)

We went round for round 'til we knocked love out
We were laying in the ring, not making a sound
And if that's a metaphor of you and I
Why is it so hard to say goodbye?


Inseparable - (2009)

Inseparable, if you're bumping this song
And you're searching for the moment
When two hearts went wrong
Inseparable, just lost your love
'Cause you swore you'd never ever give it up
'Cause you thought y'all was inseparable
Thought we'd stay together always and forever
But now I see that no one is inseparable
Except for us, one of us just got to pick the phone up
'Cause I know we're still inseparable


Dedicated (2014)

I'll just sit right here and sing that good old school shit to you
I won't fool you, I won't make you be my own
And oh baby you know, all that love-making we did
Boy, it was so real, I wanna feel that again


You're Mine (Eternal) (2014)

You made me feel
Our love would never end
How can I forget
Baby, we were the best
Suffered dreams of you all through the night
And, baby, I can't seem to give you up, you're mine


Source 1 2 3 4 5 6 7 8 9 10 11 12 13

What type of Mariah song is your fav, ONTD?