Panel is Whoopi, Joy, Sunny, Sara, and Meghan

Mon-Tue shows combined



https://www.youtube.com/watch?v=m1IjX9zWdKw

⚠️ Viewer discretion this clip; includes still photos from arrest ⚠️

More behind the cut


Hot Topic George Floyd Trial

Whoopi still has questions about the whole sequence during arrest. Joy feels the blue wall is faltering. Sunny feels this case is different because it prompted protests and solidarity across the world. Meghan didn't realize there were other first responders like EMTs as part of the event who also tried to intervene and will be traumatized forever. Sara feels this is a showcase of what law enforcement can't do during arrests.



Hot Topic Pandemic Bad Habits



https://www.youtube.com/watch?v=jaCMfWxh4Bk

Sarah is keeping cooking, getting off devices as much. Joy feels habits are circumstantial, Sara will go back to microwave meals soon haha. Joy says she's going to go back to lunch with her friends and gossip. Sunny is keeping clothes upper half, loungewear lower half, for as long as possible. Meghan is same as Sunny.



Hot Topic Heartbroken Bridgerton Fans



https://www.youtube.com/watch?v=BJPO4ndxEkY

Hot sexy guy is leaving the show. Whoopi says

[

Spoiler (click to open)

]

his character wouldn't be in S2 anyway

but she'd buy Sunny a vibrator 😲 which Sara cackled. Sunny doesn't know what stage of grief she is in. Sunny and Sara both now burn for Idris. Sara explains Bridgerton to Joy. Meghan is a silly prude and talks Yellowstone. Whoopi says if anyone wants to know where they can buy vibrators, the panel laughs, Meghan acts immature.



Hot Topic Senator Tammy Duckworth (D-IL)



https://www.youtube.com/watch?v=6JDmNbAi4lE



https://www.youtube.com/watch?v=B_Y9OoHKVRk

Tammy Duckworth, Senator and war veteran, is promoting her book Every Day is a Miracle. She talks about the rise in AAPI attacks, Cabinet representation, said names she put forward were called, but for Deputy position, says WH responded within hours of her later remarks and she was pleased, talks about the Capitol attacks especially ex-military, her baby and being a working Senator-mother, Me-again wants better maternity leave now that SHE has a baby, more talk about George Floyd, Me-again CalledtheWhitehouse™ about Russia-Navalny /rolleyes/, some discussion about Russia being our enemy.

Sara switches to the book, TD talks about her accident and losing her legs, and nearly her arm. TD explains why she felt compelled to fight for America, her conversation with her daughter, the book is a love letter to her country. Talks about growing up very poor in Hawaii. Some nice early family photos. Talks about what she thinks the average person feels about the American Dream, which isn't being an uber wealthy person. Tells a funny anecdote. More on GA voter restriction laws, that are being attempted in other states.


+++++++++++++++


Hot Topic Monday Matt Gaetz is Going Through Some Things



https://www.youtube.com/watch?v=caLpcqEO6VE

Matt Gaetz (R-FL) is under suspicion for having sex with a minor, transporting her and other minors across state lines, showing nude photos of his conquests to colleagues on House floor, paying for sex through cashapp, and so on. Matt went on Tucker Carlson to deny the allegations and claim Carlson was a witness to his innocence, and Carlson was idontknowher.gif. Joy notes that even his bff are distancing themselves. Thinks T45 emboldened people like Gaetz. But even Fox is turning on him. Sara thinks it's disturbing on so many levels. Creepy has been there a long time. Arrogance due to his family political legacy. Meghan starts off ok, Matt was the only one who voted against a law on revenge p0rn then goes off the rails comparing him to Swalwell*. Sunny thinks Matt is behaving and reacting right out of the GQP playbook. Rattles off the laundry list of despicable GQP behavior and actions, totally on brand for them now.

*Swalwell (prior to being married) met and had a relationship with an Asian woman. FBI contacted Swalwell to alert him she was a foreign asset. He cut off relationship, and worked with FBI to build their case. He was never under investigation or target of suspicion.



Hot Topic Monday MLB Moves All Star Game from Atlanta



https://www.youtube.com/watch?v=KPPme4v2qLk

MLB is moving All Star game to Denver as a result of the voting restriction legislation. Gov Kemp and the GQP is having a meltdown because of course. Sunny talks about being good corporate citizens. Sara thinks it will hurt most the people in the lowest income brackets who work these jobs when events pull out. References Stacey Abrams concerns that it hits poc 2x. Whoopi says these new laws were created off a lie, there was no voter fraud. Not only does it restrict voting access, it allows local Board of Elections partisan power to overrule a close local election. Joy says GQP has nothing to offer citizens, so GQP is panicking. Meghan is so beyond ridiculous. Biden misquoted a few elements, but voting organizations and all of media has outlined every single step backwards to voter access. She claims Biden called for a boycott [narrator He Did Not]. She nearly has an aneurism. Then says we should boycott Beijing Olympics. Whoopi cuts her off. Whoopi goes back again to the partisan Board Chairs who can override elections, and hasn't thought about Beijing Olympics. Lol.



Hot Topic Monday Surgeon General Dr Vivek Murthy



https://www.youtube.com/watch?v=TWMYRs5dz3Q



Whoopi got her second shot. VM talks about how safe it is, that 90% of doctors have already been vaxx, high confidence that it will be ok, that it works. Talks about not taking pain relievers before the vaxx, but ibuprofen or acetaminophen afterwards is fine, to address any possible side effects. Me-again makes it a self-own, that her GQP friends won't get vaxx. She called the WH herself! /rolleyes/ VM talks about the outreach plans. Joy asks about longevity, VM says it's a misconception that the vaxx only last 6 months. He says the vaxx lasts at least 6 mos, then we may see it evolve to an annual shot like the flu each season.

Sunny moves on to the testing for minor age children. VM merges the vaxx and mental health impacts and the importance of getting kids back in school. Sara mentions the high rise in cases amongst young adults with new variants. VM is cautiously optimistic because vaxx rates are well ahead of schedule. The vaxx works against new variants, so still practice 3-W, but the more people are vaxx, the sooner the new cases can subside.


Ontd what are the habits you will keep or discard in the new times?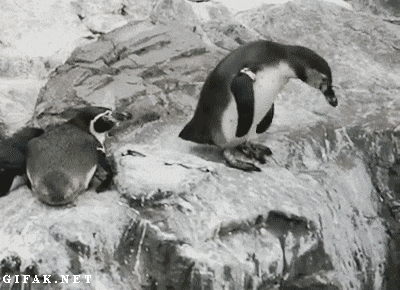 Source links are below each video or section