Aaron Chan, 20,
took to TikTok to answer a question
that asks: "Which celebrities have blocked you and why?" Chan replied by saying Rita Ora, who not only blocked him, but got his Twitter account suspended for the following tweet:
[
Click To View Image of Tweet
]
Allegedly
.
Ora's manager (aka her sister Elena Ora) and / or her team allegedly contacted Aaron via a text and threatened to sue if he did not take down his TikTok video.
He did not and simply shared the text convo on TikTok
here
.
Finally, Ora's team sent Aaron a cease and desist email threatening to officially sue if he did not delete all his videos off TikTok about Rita Ora... and has 7 days to do so.
suspended oomf publically beefing and getting sued by Rita Ora all bc he called her broke /&;&2&:& 😭😭😭 pic.twitter.com/nzwqg7S5vS

— 🔳 (@vv2096) March 15, 2021
Are you Team Rita or Team Aaron?
IM SCREAMING SO THIS DUDE TWEETED A JOKE TWEET ABOUT RITA ORA AND THEN HIS ACCOUNTS GOT BLOCKED & HE MAKE A TIK TOK ABOUT IT
AND NOW RITA/HER MANAGERS ARE THREATNING TO SUE THIS DUDE FOR "DEFAMATION OF CHARACTER" 💀💀💀💀💀 EEEEEEYYYYYYYEEEEEE pic.twitter.com/pdL5jS7s8K

— ☾ divya g (@itsdivyag) March 14, 2021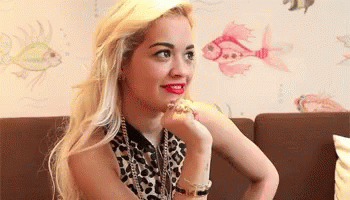 Sources:
1
|
2
|
3
|
4