Panel is Joy, Sunny, Sara, Ana, and Meghan



https://www.youtube.com/watch?v=JOLjDjc_Zco

More behind the cut


Hot Topic GQP Think Like Neanderthals In That They're Extinct



https://www.youtube.com/watch?v=LZZo8C-5t1I

Biden said earlier in the week that this "Neanderthal thinking" about reopening too soon was a bad idea. He didn't attribute it to a particular person, it was a generalized characterization. Meanwhile the GQP who turned a blind eye to CretinInChief™ potty mouth took personal offense and praised the Neanderthals who are obviously extinct so they play themselves all the time, but maybe it's a win to get them to admit evolution exists. Meghan continues to say dumb things with bad hair.

Ana thinks it's the most ridiculous fake outrage, and apologizes to the Geico man (bah dum tiss). She has her weekly Friday dragathon lol. Reminds that NC GOP censured Burr for voting to impeach T45 but is silent over Madison Cawthorn who has lied his lies about everything, participated in insurrection, and harassed women. Meghan says more dumb things.



Hot Topic Do You Procrastinate



https://www.youtube.com/watch?v=SaKL8MW35Dc

The pandemic is throwing off people's attention span. Sunny can't focus on her book. Ana can't focus on her diet and forgot to refill her propane gas tank. Joy gets confused about Pavarotti and Eric Clapton then shows a YouTube with Nuns dancing. Idk.



Hot Topic Kathryn Hahn



https://www.youtube.com/watch?v=OIBpE-IOIlU

Kathryn Hahn talks about being the nosey neighbor on WandaVision, the song she sings on the show, the Avengers dancing to a mashup, starting out as a child actor (plays clip), all the other females in her family are glamorous except her, grandma story, her career for a woman over 40. She's funny.



Hot Topic Guy Fieri



https://www.youtube.com/watch?v=_M0sFEzws0o

Guy Fieri talks about his show Tournament of Champions and his restaurant Flavortown. The panel was provided a meal from him in their locations so they ate and talked while he did his thing. He dropped a hint that he may or may not be purchasing a family home in Jupiter FL.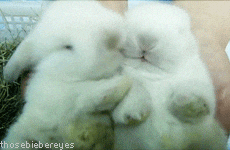 Ontd have you learned new kitchen or cooking skills during the pandemic?

Source links are below each video or section