Panel is Whoopi, Joy, Sunny, Sara, and Ana



https://www.youtube.com/watch?v=4p27LRSUJTE

More behind the cut


Hot Topic Dr Seuss Again

Six works from Dr Seuss are being discontinued due to racial imaging. Sunny wasn't familiar with the particular books, but researched some of the illustrations which are problematic. She's concerned about them being inappropriate but also censorship. Sara feels there is a difference between consequence culture vs cancel culture. Removing 6 works is consequence, but eliminating Dr Seuss from Read Across America was cancel culture. Likes when older art forms are still available but with disclaimers. Joy says I do not like erasing art, I do not think it's wise and smart. Prefers it remain available so that it can be discussed. Ana feels there are a lot of systemic racism issues to be addressed moreso than Dr Seuss tho she feels there are inappropriate symbolism and illustrations, it's less a priority than more pressing everyday issues. Whoopi feels they should stay, but add a disclaimer at the beginning (like Gone With the Wind). You can change or erase the past, but be aware of it and use it as a teaching opportunity.



Hot Topic Jane Slater Unpaid Intern Backlash



https://www.youtube.com/watch?v=xG8bYGkGSz8

Privileged person gets ratio'd for believing it's ok to not pay people for work. Panel debates unpaid internships, which disenfranchise marginalized communities who can't afford to not get paid.

Twitter feed mess below

Broadcast journalism students: exciting internship opportunity for you. Can you set up well lit zoom/Skype calls, record, edit them and want access to the league's top draft prospects? It's not with @BobbyBeltTX and I but it is in the DFW area. Unpaid. Great experience. Inbox me

— Jane Slater (@SlaterNFL) March 1, 2021
I posted an opportunity for an unpaid internship and I'm amazed the comments I get. It's not even for me. It's for someone else and I would have jumped at it in college. I had 3 unpaid internships in school, double majored and had a job. SMH

— Jane Slater (@SlaterNFL) March 1, 2021
I have listened, engaged & now have some food for thought. Let me explain this "unpaid internship", how we all got here in the comments section & what I've learned. Twitter isn't the place but good & bad I always hope to learn something & hope you do too❤️ pic.twitter.com/NbMKuDCSvh

— Jane Slater (@SlaterNFL) March 1, 2021




Hot Topic ACA Now Includes Anxiety Testing and Treatment



https://www.youtube.com/watch?v=mvBiMzI21R4

Mental health screening is now included in wellness checkups and is part of full coverage with Affordable Care Act. Panel is all in support of mental health treatment.

If you need insurance, Biden re-opened enrollment through May 15

During these challenging times, having health coverage is more important than ever. https://t.co/eTfU7hSMWR is available now through May 15 to get you the health coverage you need https://t.co/a3l91Qbp70 #MarketplaceSEP pic.twitter.com/M59rHtTg6S

— HealthCare.gov (@HealthCareGov) February 15, 2021




Hot Topic H.E.R.



https://www.youtube.com/watch?v=8vclQxVDUCw

H.E.R. performed at the Super Bowl, she talks about performing before the game. She was first on The View at age 11, doing an Alicia Keys cover. Plays clip. So cute, so talented! H.E.R. stands for Having Everything Revealed, explains where it came from, her involvement with music. She wrote the song Fight for You from Judas and the Black Messiah on HBO Max, explains how she became involved in the project. Wrote I Can't Breathe over the summer. Talks about that plus Soul of a Nation which airs on ABC, how she feels compelled to write about what's happening to the Black community.



Hot Topic NY Gov Cuomo Troubles Continue



https://www.youtube.com/watch?v=1Hb5MkwxIgg

NY AG Letitia James will handle the independent investigation. Sunny feels this is the right process to follow. Mentions Madison Cawthorn who is literally a trash person (see this Buzzfeed article, he has lied about his entire narrative plus been a serial harasser), Gym Jordan, etc. Ana agrees, and calls out the hypocrisy of GQP. Doesn't believe in trial by twitter, but believes in a proper investigation. Joy lols at Lindsey Graham, with his model to ignore everything and gaslight. Highlights the shift since Al Franken resignation. Sara is surprised and disappointed, also likes an independent investigation. Feels the optics are bewildering given his remarks over the last few years. Sunny reads legal notes/plural.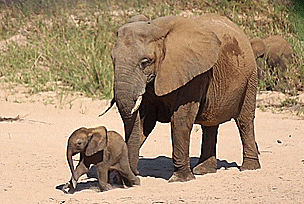 Ontd did you read Dr Seuss as a child?

Source links are below each video or section