Panel is Whoopi (Monday), Joy, Sunny, Sara, Ana (Friday) and Meghan (Friday)



https://www.youtube.com/watch?v=_1rgLjrQTTg

More behind the cut


Hot Topic QAnon CPAC Pep Rally

The panel talks about the weekend clown show conference in Orlando @ the Hyatt with a Nazi symbol as a stage set up. There was a gawdy gold statue for evangelicals to not obey the 1st Commandment Thou Shalt Have No Other Gods Before Me. Sunny thought it was disgusting. Joy says France and Italy convicted their fmr leaders of crimes, and GQP are the ones cancelling GQP. Tells a turtle analogy. Sara thought it was doom and gloom, with Donald Dum Dum talking in circles. Whoopi wonders if everything was so great, then why are they still talking about doomsday. /Fearmongering



Hot Topic GG Tanked



https://www.youtube.com/watch?v=lx3gptHddj8

Sara missed the point of the question, didn't even watch. Sunny talks about the lack of diversity and how appalling it is. Joy saw some of it, shouts out to 'former lover' Jane Fonda, shows old clip of them kissing. Whoopi says at least they're speaking to it.



Hot Topic GG Red Carpet



https://www.youtube.com/watch?v=VjM9IOVbi3o

@tikatheiggy from tiktok was the scene stealer. Joy liked it better when stars dressed themselves because they looked silly and it was good for comedians. Sara loves the fashion content and missed having pre-show. Sunny loves fashion, named several she loved. Jamie Lee Curtis boobies got a lot of play on social media.



Hot Topic Sheneen McClain

< First segment video hasn't been uploaded >

/will add if uploaded/

< Second segment video >



https://www.youtube.com/watch?v=8YRFaeQciSg

Content Warning

Elijah McClain was walking home from a convenience store with iced tea. He was accosted by police and injected with ketamine. Panel talks about the tragedy and miscarriage of justice. He shouldn't have been injected with anything, but the dosage was too much for his size. The officers weren't charged or disciplined because prosecutors didn't feel they could prove a crime. New report shows investigators stretched the record to exonerate the officers. Sheneen feels her son was targeted and assassinated. Joy brings up more reprimand after other officers mocked Elijah's tragic death. Sheneen says a myth is that her son was autistic, but she says No he was someone special but not ever diagnosed with any condition and he was mistreated because he was black. She's disheartened, and has filed a civil suit for wrongful death.


+++++++++++++++


Hot Topic Friday Show House Passes Equality Act



https://www.youtube.com/watch?v=a2nvx0xe8UA

House voted to extend civil rights with the Equality Act. Ana talks about Crazy Margarine, who trolled her fellow Congresswoman with bigotry and pettiness. Only 3 GQP voted with the Dems. Rand Paul compared genital mutilation to transgender. People are so narrowminded. It shouldn't be a political issue, it should be a morality issue. It's a non-negotiable human right, people shouldn't be fired from their job, or denied housing, or (legally) denied right to education* or to serve on a jury* (*the latter of which aren't enforced, but the laws are still on the books). Sunny talks more about the bullying and bigotry. Parents are only as happy as their least happy child, Crazy Margarine should be ashamed of taunting Rep Marie Newman, who has a transgender child. GQP mothers don't have empathy. Thank goodness Margarine was stripped of her cmte assignments, especially with her taunting.



Hot Topic Friday Show Hello View Intern Who Saw My Round Up Comment to Follow @zillowgonewild



https://www.youtube.com/watch?v=NrHp93VF9jQ

The Lake Tahoe house with the mannequins loool. The panel laughs and talks about it. Source for Instagram photo array.


https://instagram.com/p/CLkMkp3AJim




Hot Topic Friday Show Dr. Atul Gawande



https://www.youtube.com/watch?v=UmVLGeigUI4



https://www.youtube.com/watch?v=acP5t7qilSc

A lot of talk about the covid vaxx, the pending J&J one-shot vaxx, still practicing 3-W, the variants, nothing new really. Get the vaxx when you can. But still wear your mask and stay distant until most of the population has the vaxx. The vaxx is for you, the 3-W are for others who aren't vaxx yet.



Hot Topic Friday Show Olivia Munn



https://www.youtube.com/watch?v=nqfnqBWrri0

Olivia Munn joins to talk about the astronomical increase in attacks on Asian-Americans, led primarily by The Former Racist™ who blamed China for covid. Tells story about her friend's mom being attacked, and notifying police, and the attacker caught due to social media tips. She talks more about the anti Asian climate and how her generation is trying to bring greater awareness to the bigotry they receive. More about story of her friend's mom.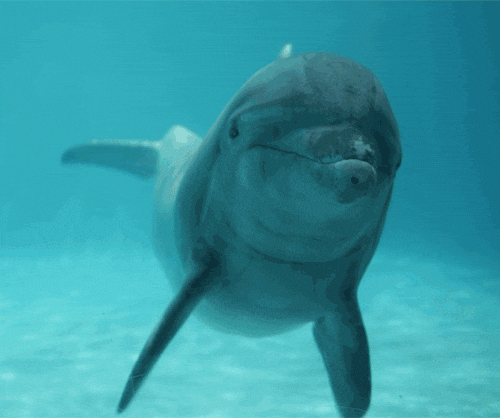 Ontd can you believe it is MARCH?!?!

Source links are below each video or section