Panel is Whoopi, Joy, Sunny, Sara, and Meghan

Today is another day that Meghan's hair and make-up hates us



https://www.youtube.com/watch?v=uxTr1twjBMs

More behind the cut


Hot Topic The Former Guy @ CPAC

Qevin McQarthy and Liz Cheney differ on T45 role in GQP, plays clip. Panel talks about the hypocrisy of GQP against Tanden (and other Biden nominees) while they support morally bereft degenerates. Most Americans support stimulus package and $15 min wage, but GQP refuse to represent their constituents. GQP welcomes the worst of the worst and thinks that's a good idea, whereas Cheney prefers traditional conservatism governed by adults with civility. Pence claims (through someone else) that he and T45 are on amicable terms (lol) but he's notably not attending CPAC (Conservative Political Action Conference).



Hot Topic Black History Month Barbara Hillary



https://www.youtube.com/watch?v=ExwHmokkh1Q

Barbara Hillary was an American nurse, publisher, adventurer, and inspirational speaker. Born in New York City, she attended the New School University, from which she earned bachelor's and master's degrees in gerontology. Following her education, she became a nurse as well as founding the Arverne Action Association and the Peninsula Magazine. In 2007 at the age of 75, Hillary became the first known Black woman to reach the North Pole. She reached the South Pole in January 2011 at the age of 79, becoming the first African-American woman on record to make it there and simultaneously the first Black woman to reach both poles. You can read more about Barbara Hillary here.



Hot Topic More Hot Water for NY Gov Cuomo



https://www.youtube.com/watch?v=bEagUKs7O00

Panel talks about a new claim from a former subordinate who says Gov Cuomo sexually harassed her. Sara condemns behavior and feels there should be consequences. Joy agrees that it's serious and it should be investigated, also remarks why aren't Gym Jordan, Kavanaugh, T45 held to the same standards and also investigated. Whoopi feels NY AG Letitia James is very capable and she trusts James to investigate thoroughly and objectively.



Hot Topic Jen Psaki



https://www.youtube.com/watch?v=C9WtUkN7tP4



https://www.youtube.com/watch?v=-cUbQZRptYM

Jen Psaki is the WH Press Secretary with awesome red hair and drops Psaki bombs almost daily, especially replying to Doocey from Fox, because he's always trying to trap her with dum dum soundbite quotes. Whoopi felt the memorial marking 500K covid deaths was poignant. Sara talks about covid stimulus due for House vote this week (tomorrow). JP says talking points. $15 min wage is in House bill, they'll see what happens in Senate. MAM literally quotes @GOP tweet about schools re-opening, only on Biden Day 36. She's so insufferable. JP says covid-safe talking points (plus it's up to each Governor to ultimately determine school openings, which is why Biden joined Natl Gov Assoc call)). Joy brings up insurrection, wonders if Biden will hold T45 accountable. JP talks about independent AG, who will decide on behalf of DOJ how to proceed. Sunny brings up Neera Tanden. JP talks about WH support of Tanden. [She avoids the political hypocrisy, racism, misogyny, that weird WaPo reporter who's been haranguing Tanden's nomination for months, and latent Hillary-hate that's really behind Tanden's pushback.]

MAM remains ridiculous, claims Biden reopened facility to put kids in cages. JP explains they aren't children who Biden admin took from parents. They're children (ages 13-17) still to be reunited, or who fled their country on their own. The facility was revamped to house them safely during covid, provide shelter and meals and education and health care until they're either reunited with parents or placed elsewhere. MAM won't let it go, JP is having none of it. JP also says there are essentially no records for separated kids, so they're starting from scratch to find their adult relatives; some have already been reunited since Biden took office. Sunny brings up DeJoy (Postmaster General), who testified this week; DeJoy said to get used to him because he's not going anywhere. Lol that clown. Biden can't legally fire DeJoy himself, but Biden has appointed three Dem replacements to the USPS Board. Then the Board will vote to remove DeJoy. So pack your bags, loser. And don't come back to NC because we don't want you either.



Hot Topic Do You Force Happiness on Others



https://www.youtube.com/watch?v=EEBGQrl1gUA

This was geared towards parents forcing happiness on children by ignoring or downplaying negative emotions, but really applies to anyone. Panel talks about their various coping mechanisms, how they've parented (or grand-parented) depending on age and temperament of child. Sunny adds that her children, while older, are also poc and have additional elements to overcome. MAM says a lot while also saying nothing. She wants her daughter to be strong (while being a shit entitled person like herself, I guess, good luck 5 mo old baby).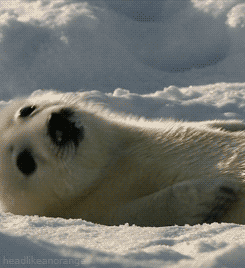 Ontd are your coping mechanisms faltering after a year of pandemic?

Source links are below each video or section