Paul Bettany says the #WandaVision secret cameo is an actor he's wanted to work with 'his whole life'

His childhood hero is Al Pacino, who loved 'Guardians of the Galaxy' and has met with Kevin Feige about roles in the MCU

He also once played Satan in 'The Devil's Advocate' 😈 pic.twitter.com/OHEbM9TvPt

— Marvel Facts (@MarveIFacts) February 19, 2021


Another episode of WandaVision released today, which means - you guessed it! - another new Marvel theory.


During a recent interview, Paul addressed rumours that a member of the Avengers is going to show up, with most believing it to be Doctor Strange, played by Benedict Cumberbatch, who will be in the Multiverse of Madness with Elizabeth Olsen.


Bettany said "Of all the characters that we were trying to keep secret, a lot of them got out through leaks [Evan Peters as Quicksilver]. There is one character that has not yet been revealed and it is very exciting." He told Esquire. "It's an actor that I have longed to work with all of my life and we have some amazing scenes together and the chemistry us is, I think, extraordinary. It was just fireworks on set. So I'm really excited for people to see that stuff."


Marvel fans immediately worked on this quote and while it could literally be a handful of actors who have not yet worked with Paul Bettany, some have connected the dots to none other than Al Pacino.


Whilst appearing at Asia Pop Comic Convention in 2015, Bettany said that when he was growing up he looked up to actors like Marlon Brando, Robert De Niro and Al Pacino like "heroes".


In 2014, Al Pacino disclosed that he had spoken to Kevin Feige, Marvel Studios President, that he was reportedly "ready to go to Marvel" after being impressed by Guardians of the Galaxy (2014).


See! It's all coming together now!


Imagine Al Pacino as Mephisto! I mean he has played the devil before in a way https://t.co/aaveVbGelN pic.twitter.com/aJqhyLfVUL

— The Best of the Best (@alwaysthebestM) February 19, 2021
do you guys think mephisto will be the big finale reveal? do you think Guardians of the Galaxy stan Al Pacino will be finally debuting in the MCU?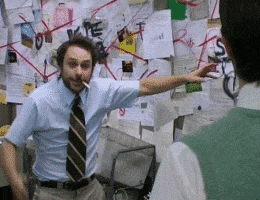 Source: 1/2/3/4/5