Panel is Joy, Sunny, Sara, Ana, and Meghan

See Day 4 Impeachment Post or continue FFA politics here

I've decided Me-Again is trying to distract us from her awfulness on the daily with disco glitter eye makeup and wonky hair



https://www.youtube.com/watch?v=1QzO9orHtxo

More behind the cut


Hot Topic #Impeachapalooza 2: The Coup d'état™

All the things you think would be said are said, including Ana's weekly Friday verbal smackdown on the GQP.



Hot Topic Nikki Haley is the Worst



https://www.youtube.com/watch?v=iL034UVs4zM

Goddd she's the worst. Nikky Haley did an interview where she flips more than a fish out of water. This woman is so ridiculously craven and contrary, she can't keep her stories straight, which side she's on. She thinks T45 really believed he won (Lol no), but he was wrong to go down his bad path and he let people down. Just 12 seconds ago (ok it was a few weeks, but still), she was saying Leave Him Alone. Egads.



Hot Topic Black History Month Frederick McKinley Jones



https://www.youtube.com/watch?v=zRzuP0EWatk

Fascinating

Frederick McKinley Jones was an American inventor, entrepreneur, winner of the National Medal of Technology, and an inductee of the National Inventors Hall of Fame. His innovations in refrigeration brought great improvement to the long-haul transportation of perishable goods. He co-founded Thermo King. /snip/ After service with the U.S. Army in World War I, Jones returned [home]; while employed as a mechanic, Jones taught himself electronics and built a transmitter for the town's new radio station. He also invented a device to combine sound with motion pictures. This attracted the attention of Joseph A. Numero of Minneapolis, Minnesota, who hired Jones in 1930 to improve the sound equipment made by his firm, Cinema Supplies Inc. /snip/ Around 1938, Jones designed a portable air-cooling unit for trucks carrying perishable food, and received a patent for it. Numero sold his movie sound equipment business to RCA and formed a new company in partnership with Jones, the U.S. Thermo Control Company (later the Thermo King Corporation) which became a $3 million business by 1949. Portable cooling units designed by Jones were especially important during World War II, preserving blood, medicine, and food for use at army hospitals and on open battlefields. You can read more about Frederick McKinley Jones here.



Hot Topic RFK Jr Anti Vaxxer Bounced from Insta



https://www.youtube.com/watch?v=hsD-VF7JILE

Robert F Kennedy Jr, the son of former Attorney General Robert Kennedy (who was assassinated during his Presidential campaign in 1968) is a vocal champion for mental health support and removing the stigma of mental health issues. He's also a ridiculous anti vaxxer who had been warned repeatedly by Insta to stop posting false info about the covid vaxx. Yesterday it was reported his Insta account was banned, but his Fb page is still up. OP doesn't look at Fb so Idk if he's been shit posting about anti (covid) vaxx there, but they're the SAME COMPANY why can't Zuckerberg get it together. Sunny reminds that 1st amendment applies to government not private businesses, and we want companies to be good corporate citizens, so Do Better in silencing these nutjobs.



Hot Topic Queen Latifah



https://www.youtube.com/watch?v=LOcU9GXS5Go

I love her, she's great. Queen Latifah is promoting her new show The Equalizer. She talks about her dad and brother being LEOs and she's glad to show a Black woman bringing justice on television. She talks about Britney and the difficulties of coming up in the business at a young age and not knowing who to trust, or not having a support system who has your best interests in mind. She talks about her mother, who passed from a lung disease.



Hot Topic Stephen A Smith



https://www.youtube.com/watch?v=eh4Us1NGqGU

Stephen A Smith is sports announcer and he's promoting his documentary What About Us about NCCU (North Carolina Central Univ) basketball team. They talk about the impeachment for a bit. No new hot takes. Debate about GOAT after Brady Super Bowl. Ana says it's Serena, Smith says he's a bball fan so Jordan, but says Ana is smart and agrees Serena too. He's Exec Producing docu series with Chris Paul. NCCU is an HBCU and he talks about the narrative and comparisons to larger schools, especially nearby teams Duke UNC NCSU vs small NCCU, plays a clip. He also has a sports talk show Stephen A's World, says he wants to appeal to women because women are the deciders and influencers today. Both his show and docu series airs on ESPN+.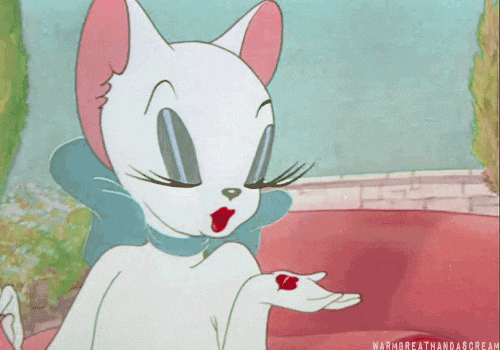 Ontd happy Valentine's Day weekend /kisses

Source links are below each video or section