Panel is Whoopi, Joy, Sunny, Sara, and Meghan

See Day 3 Impeachment Post or continue FFA politics here



https://www.youtube.com/watch?v=ErEeEgFGcLs

More behind the cut


Hot Topic #Impeachapalooza 2: The Coup d'état™

Sunny was horrified. Sara brought up the bus rampage which she (and many) had forgotten about because *waves vaguely at everything*. Joy reminds that the original rally permit did not allow a march to the Capitol, until T45 personally stepped in and the permit was signed. MAM had the audacity to pivot to rioting and looting during BLM protests while still complaining that she's upset and exhausted talking about it.



Hot Topic Neera Tanden Tweets



https://www.youtube.com/watch?v=A3kTDET2xtw

Neera Tanden confirmation hearing started, she's nominated to head OMB (Office of Management and Budget), and she had a history of being a sassy mouth on twitter so she got called out. Some of the exchange in yesterday's hearing was truly SNL worthy. Anyway, she apologized, whatever. Joy the former teacher and current grammar police was unhappy with her apology word choice. Then said Neera's tweets while snarky weren't racist, sexist, or homophobic, so whatever. Sara said social media will come back to haunt you, think about what you've written before posting, would your (insert important person) like your post. Takes a long time to build a reputation but only a minute to destroy it. Muted MAM. Whoopi points out Neera went after the left and the right, equal opportunity troller. Sunny thought they were in poor taste but she's not having it from the GQP who ignored T45 awful tweets and words for 4+ yrs, and if Biden thinks she's the right person, then we'll see what happens.



Hot Topic Black History Month Amanda Gorman



https://www.youtube.com/watch?v=a4Tsl-i21EU

Amanda S. C. Gorman is an American poet and activist. Her work focuses on issues of oppression, feminism, race, and marginalization, as well as the African diaspora. Gorman was the first person to be named National Youth Poet Laureate. She published the poetry book The One for Whom Food Is Not Enough in 2015. In 2021, she delivered her poem "The Hill We Climb" at the inauguration of U.S. President Joe Biden. Her inauguration poem generated international acclaim, and shortly thereafter, two of her books achieved best-seller status, and she obtained a professional management contract. Gorman was commissioned to compose an original poem to be recited at Super Bowl LV's pregame ceremony, as an introduction to the three honorary captains who would preside over the coin toss. You can read more about Amanda Gorman here.



Hot Topic Luke Bryan Katy Perry Lionel Richie



https://www.youtube.com/watch?v=vd8nrMQTGmM



https://www.youtube.com/watch?v=dWZcFtPW0vE



https://www.youtube.com/watch?v=9tIxrBNoT6U

Does Ontd still watch American Idol? Claudia Conway is rumored to be a contestant this year. She's the daughter of alternative facts evil Trumper Kellyanne Conway and semi evil never-Trumper George Conway. Claudia gained notoriety for posting TikTok videos about her verbally and physically abusive mother, so trying out for a reality tv competition show is of course a brilliant idea. It's rumored that George and Kellyanne don't live together, but co-parent their kids, and the reason they haven't divorced is due to being Catholic. Anyway, the show starts Sunday 14 February.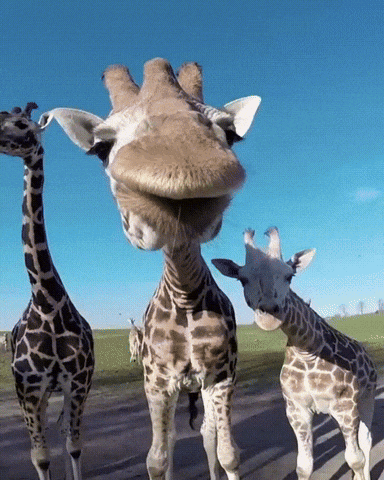 Ontd can you sing?

Source links are below each video or section