Panel is Whoopi, Joy, Sunny, Sara, and Meghan

See Impeachment Day 2 Post or continue FFA politics here



https://www.youtube.com/watch?v=cFTGB53-Vs8

More behind the cut


Hot Topic #Impeachapalooza 2: The Coup d'état™



https://www.youtube.com/watch?v=6H6sQzHB5Ig

Some of the opening remarks by Rep Raskin, who got emotional after fearing he'd lose his daughter only 1 day after services for the death of his son. Sunny says all the normal things. MAM talks way too much blah blah. Sara revisits her comments from yesterday's show (which was prior to Raskin) and believes we all needed to feel and see that. Believes the Founders thought of things, and it doesn't make sense there would be a loophole during last weeks in office that a Potus could crime with no repercussions. But it only convinced 1 more R to switch vote (5 had already said they'd vote to continue). Joy talked about the video from yesterday (different video aired today). Whoopi rambles a lot.

The next segment they talk about the horrible defense opening remarks. Joy thought they were boring and stupid and the defense was making the case for the prosecution. Sunny thought they were unprepared and just riffing. Sara WHAT was that lol. MAM rambles and makes it about her.



Hot Topic Black History Month Frederick Bruce Thomas



https://www.youtube.com/watch?v=IhaldclmN6Y

Frederick Bruce Thomas was an African-American from Coahoma County, Mississippi who became a prominent businessman in the entertainment industry of Moscow and, later, Istanbul. Thomas was born to former slaves Lewis and Hannah Thomas, who owned a farm in Coahoma County. After his father was murdered, he left Mississippi for London, intending to work as a waiter but then moved to Russia, where he prospered and owned and operated a number of successful theaters and restaurants for 19 years. During the Russian Revolution, he fled to İstanbul Turkey, where he had less success in business and went into debt. His passport request was denied by US consulate due to his slave past and he was unable to return to the United States and died in a debtor's prison. He was buried in the Pangaltı Roman Catholic Cemetery in Istanbul.



Hot Topic Couples Therapy Due to Pandemic



https://www.youtube.com/watch?v=lHmbmoOWTbA

JLo revealed she and ARod went to couples therapy during pandemic. Sara thinks it's a good idea all the time regardless of pandemic. Joy is less an advocate. Whoopi thinks Joy's mic is down in her boobies. Laughter ensues, derails segment.



Hot Topic Dr Jennifer Ashton



https://www.youtube.com/watch?v=jh2ndCnms7E

ABC Dr Jennifer Ashton not to be confused with Jennifer Aniston talks about covid and she's promoting her book The New Normal. She's received her vaxx but is under quarantine due to recent exposure. Still practice W-W-W until CDC changes guidelines, more people need to be vaxx before we can return to no-masks. MAM whines about herself. Some talk about the new strains. Some talk about vaxx rollout which has been bumpy logistically, thinks vaxx centers should be open 24 hrs. Joy wants to know why she and her friends can't dine together after being vaxxed. More talk about masks, double masks, what does returning to normal mean.



Hot Topic What Do You Miss the Most re/Lockdowns



https://www.youtube.com/watch?v=yVRFunaaXS8

Whoopi misses going to casinos. They're all dying to go out to dinner or have dinner parties with friends. Lots of banter and whatever. Whoopi wants to lay buck naked in the sun on a beach. More sunscreen and bathing suit talk. MAM reveals in passing that she had a c-section.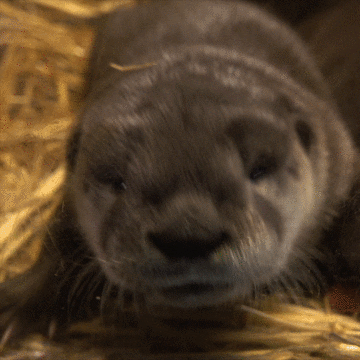 Ontd what do you miss most about the Before Time?

Source links are below each video or section