Panel is Whoopi, Joy, Sunny, Sara, and Meghan



https://www.youtube.com/watch?v=MtNX_rLkFdQ

More behind the cut


Hot Topic RepubliQan Party Are Projecting



https://www.youtube.com/watch?v=Ms-BmhRMolU

Wyoming GQP censured Liz Cheney for voting to impeach T45, but she doesn't care, is sticking to her position. Rand Paul and Mark Meadows are blaming Democrats and Pelosi because of course. Thinks approaching someone in a restaurant is the same as insurrection where 6+ people died as a result. Conviction is unlikely because the GQP are cowards but here we are. Sara likes that Cheney said all the right things -on Fox- so maybe it resonated even with a few. Thinks we all need to elevate the level of discourse. Whoopi remembers no one (eg Dems) denied they said things, and were called out at the time.

Joy is fascinated that corporate America are getting involved. Dominion and now Smartmatic are suing for slander and libel. Lou Dobbs with highest rated show got fired. Capitalism may end up saving us from the crazies. Muted MAM. Sunny reads a legal note, Fox claims Lou Dobbs cnc was in the works before the lawsuit. Lol no. The other liars claim they didn't lie which was another lie.



Hot Topic Black History Month Barrington Irving



https://www.youtube.com/watch?v=jBpK5yPvhks

Barrington Irving is a Jamaican-born American pilot who previously held the record for the youngest person to pilot a plane around the world solo, a feat he accomplished in 2007. He is also the first black person and first Jamaican to accomplish this feat. His airplane, a Columbia 400 (Cessna Corvalis 400), is named the "Inspiration", and was manufactured and assembled by the Columbia Aircraft Mfg. Co. in 2005, classified as a standard aircraft in the utility category using over $300,000 in donated parts. You can read more about Barrington Irving here.



Hot Topic NFL Super Spreader



https://www.youtube.com/watch?v=-MoDGC6SWDE

People flooded the streets of Tampa with no masks, celebrating the Buccaneers win. Another super spreader event. Because Florida. DeSantis is also to blame because he's a poor leader and never took it seriously. Most wore masks in the stadium, but not in the streets post-game, and now they'll fly back to wherever and spread new strains to other states.



Hot Topic Ricky Gervais



https://www.youtube.com/watch?v=IBFLQUDDhD8

Ricky Gervais adopted a cat, named it Pickle, turning into a crazy cat person. Their previous cat died, so they fostered one, two days later decided to adopt. Promoting 3rd and final season of After Life. Talks about the overwhelming emotional response from viewers. No harm can come from discussing taboo subjects, because it can make it less scary. Fiction is role play for the soul. Talked about hosting the Golden Globes, this year will be Tina Fey or Amy Poehler. Laughs about his appearance and being comfortable during the pandemic. Talks about missing his stand up tour, which was postponed 2x due to pandemic. Compares the last pandemic, now we have zoom and streaming services, imagine what people did 100 years ago.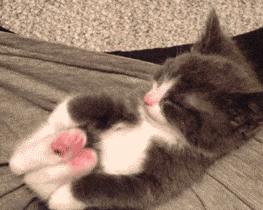 Ontd were you underwhelmed by The Weeknd?

Source links are below each video or section