Panel is Whoopi, Joy, Sunny, Sara, Meghan



https://www.youtube.com/watch?v=ZIZCQiwvESg

More behind the cut


Hot Topic Marjorie Taylor Greene the Terrible Horrible No Good Very Bad Person

MTG (R-GA) is crazy. Let's check in on her history. She supports conspiracy theories including Pizzagate, QAnon, claims mass shootings are false flags for Congress to legislate for gun control (example, Sandy Hook, Vegas), 9/11 conspiracy theories, and the Clinton Kill List (?). She commented and liked remarks on Fb for executing prominent Democrats. The day after inauguration, she claimed on twitter that she filed for articles of impeachment against President Biden, alleging abuse of power. But that was a lie and she later said Gosh This is Hard To Officially Submit. She should be expelled from Congress, face longer term consequences on social media, and be on a no-fly list. The GOP is silent because she's their brand. Pelosi called her out today in the Speaker weekly press conference.



Hot Topic Biden's Climate Change Actions



https://www.youtube.com/watch?v=o6Wf0nr6rr0

Another Biden EO is a sweeping policy change on climate action. Kerry spoke yesterday as the new Climate Czar. Plays clip. GOP calls him elitist because the GOP hates earth and humanity. Joy thinks it should be bipartisan, losers have to breathe air, too. Screen cap is photo from England in 1950s due to coal ash. Sara doesn't usually like EO but it's normal to have a pendulum swing, and she strongly agrees with the environmental EO. Muted MAM jfkdljoiejkld. Sunny feels that there was such a dumpster fire, Biden needs EOs now until legislation can be progressed. T45 signed 220 EO during one term 4 years, which was double the pace of Clinton-Bush-Obama over 8 years.



Hot Topic Dr Ashish Jha Covid Variants



https://www.youtube.com/watch?v=cvkbYqS4pNk



https://www.youtube.com/watch?v=1T0aSm9g840

Dr Ashish Jha who is Deam of Brown University School of Public Health comes back to talk pandemic plan. Talks additional vaxx over summer, how to get as many vaxx now in next 4-6 weeks. Discusses new strains. Feels confident the vaxx will address new strains but the best way to stop more mutations is to get as many people vaxx now. Muted MAM fjdkljfls. One mask should be worn. If you're in an area where new variant has been discovered, consider a higher quality mask, or double mask (surgical with cloth over it). [*Reading into this, it seems the quality of mask is more the issue, since a lot have gotten cloth masks from various retailers while leaving the high tech versions for front line workers.] People shouldn't be able to pay to jump line, or vaxx tourism.

T45 told America we'd have 100M in January but they lied of course. Dr Jha quotes some random numbers (but he doesn't really know). Talk about Johnson & Johnson vaxx, which is easier to store, and a single shot. Muted MAM fjdksjfkls.



Hot Topic Bevy Smith



https://www.youtube.com/watch?v=cx3Ov9ixCKQ

Bevy Smith from Bravo's Fashion Queen and various other enterprises is promoting her book Bevelations. Talks about growing up in Harlem, where she still lives. Muted MAM fjkakdla. Talks about having a breakdown. More talk about her book and her dad, who passed away from covid. More pearls of wisdom. Talks about being cautiously optimistic after the last year of hellscape but feels positive about Biden-Harris. She's got her radio show on SiriusXM and is now moving into producing shows. She wants to be an EGOT like Whoopi!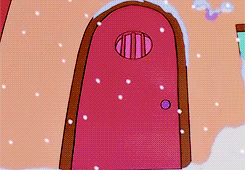 Ontd it snowed last night!

Source links are below each video or section