Panel is Whoopi, Joy, Sunny, Sara, Meghan



https://www.youtube.com/watch?v=gx03YTPa0IY

More behind the cut


Hot Topic #Impeachapalooza 2: The Coup d'état™

If insurrection doesn't warrant impeachment, then what does. Joy thinks they're all cowardly chicken crybabies. Also it's a myth that T45 supporters are all low income low education, many are wealthy college graduates. Sunny is baffled that Republicans think T45 should face zero accountability. The GOP who are never-T45, they'll leave their party, and many will lose office on re-election if the cult stays strong. Sara thinks the vote to stop the impeachment is foreshadowing. They're not denying what happened, they just don't want to be held responsible. Whoopi says people won't forget [which is true, but it won't matter unless voters shun them.]



Hot Topic CDC School Guidance



https://www.youtube.com/watch?v=LQC9B0ScLBc

CDC is putting out new guidelines to get schools open, but teachers unions feel at risk. Plus it means other types of businesses may need to stay closed or restricted. Sara who has small children, doesn't feel there's an easy answer, but she's been sending her kids since September and says lots of conditions are in place to keep people safe, no one has gotten sick. She's more worried about the extra fallout. Sunny said her son took a gap year instead of starting college, her daughter started high school from home. Due to her household, she's willing to make that decision so it doesn't put her mother at risk. Thinks it will be fall semester before school returns to normal. Joy thinks if previous admin had supported Americans better, then people wouldn't be on the brink of bankruptcy and despair, and wanting to take covid risks before it's safe.



Hot Topic Keira Knightley Wants Female Directed Sex Scenes



https://www.youtube.com/watch?v=1Q8RZQMhhIo

Joy announces she is no longer doing sex scenes. She's watched a lot of tv during covid. You used to have to go to sleazy hotels to see soft p0rn but now just turn on Netflix. Whoopi who is still an actress has been asked to do a lot of things but no one asks her to take her clothes off. More jokes between Whoopi and Joy.



Hot Topic Sunny Wrote a Book



https://www.youtube.com/watch?v=KXzuOZGu2k0

Sunny is promoting her new book Summer on the Bluffs which was postponed due to covid but has a release date of May 4 (still too soon to promote?) which is her daughter Paloma's birthday. Set on Oak Bluffs on Martha's Vineyard, featuring three women characters. Pre-order available now, and she wrote a few sex scenes ha ha (related to previous segment).



Hot Topic Pandemic Continues, Roommate Needed



https://www.youtube.com/watch?v=bDuDeznU064

MAM wants an island where only the sane people can stay, no crazy people allowed. Which counts her out but ok. Idk the point of this segment. Supposedly the youngs want companionship [though I think it's more about the financials?]



Hot Topic Kyra Sedgwick



https://www.youtube.com/watch?v=6OmvkYSCC5o

Kyra is promoting her new show Call Your Mother. Had a dance to Lovely Day on insta for inauguration. Afterwards, she was sore and could barely walk lol. Talks about climate change, marched with Jane Fonda's Fire Drill Fridays. She's hopeful about admin, likes the Biden EOs to address climate change. She and Kevin Bacon have been married 30 yrs. Insta video where Kevin is (not intentionally) doing asmr making breakfast that has 5M views. Talks about her show. Photo of her two kids. They all have matching tattoos. Shows the design, a mixture of two Ks one S one T. Says she's always goofball, tells funny Tom Cruise story. Circa A Few Good Men era, he had a dinner party. She was pregnant and feeling the oddball out. After dinner, she's roaming around, sees a button underneath his fireplace mantle and of course when you see a button it screams PUSH ME and she waited for something to happen but nothing did. So she tells Tom, and he's like -that's the panic button. A bunch of cops show up. [*First he sent down an asst but that wasn't enough] He had to go outside himself to prove that he was fine. She never got invited back har har. [*She's told this story a lot, they laugh it off when she runs in to him].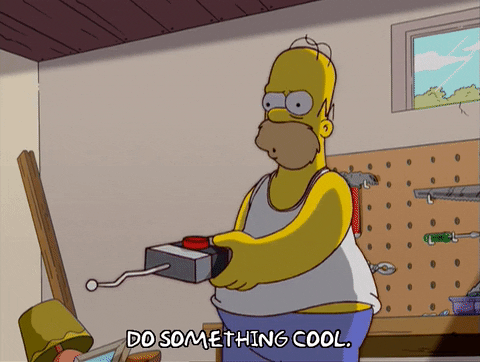 Ontd do you push buttons even if you don't know what they're for?

Source links are below each video or section