Panel is Whoopi, Joy, Sunny, Sara, Meghan



https://www.youtube.com/watch?v=ZAUT6wSovl4

I guess Me-again is going to wear a top all the time with MyDaughter™ name because… ?

More behind the cut


Hot Topic Inauguration Security



https://www.youtube.com/watch?v=QRzYmbcP1-4

T45 wants a pomp and circumstance send-off that no one is willing to attend, including VP Pence, while there are more troops in DC securing the Inauguration than in Iraq-Afghanistan-Syria combined. Sara thinks he's pathetic and remembers his own horrid inauguration speech, "That was some weird shit"-Bush43. MAM talks about his bottom-dwelling approval rating. You're a loser, you lost. Gtfo. Melanoma video yesterday saying So Long, pfft. She's a birther who hates Christmas. During the coup, she was having a photo shoot for a coffee table book, then days later whined about bad coverage. She's a nude model escort mail order bride gold-digger who got what she had coming so I Don't Really Care Do You.

Sunny talks about all the legal items, pardons, commutations, clemency. Whoopi talks about the damage T45 has left in his wake, and how long will it take for Biden to clean up.



Hot Topic Hey Russia 👋🏻 Stop Poisoning People ☠️



https://www.youtube.com/watch?v=DnxkhVYgDc8

MAM wants to know how Biden will handle Alexei Navalny who was poisoned by Putin and nearly died, only to recover and return to Russia where he was promptly arrested and sent to jail for leaving the country (because he was being saved by a German hospital). MAM more blah blah, calls Navalny the Russian -Nelson Mandela-. Biden isn't in office yet, but his incoming NSA has spoken about the latest actions.



Hot Topic Andrew Yang Wants to be NYC Mayor



https://www.youtube.com/watch?v=68532ARvomc



https://www.youtube.com/watch?v=FqYJJ8pNNMc

Andrew Yang wants to be NYC Mayor. Naturally Whoopi GIVE ME MY MONEY is a fan. They talk about the coup, long term extremist impacts, impeachment, his NYC Mayor candidacy, legacy of Bill de Blasio.

Covid impact on NYC, his residency during pandemic outside NYC, issues facing NYC,


Ontd are you ready?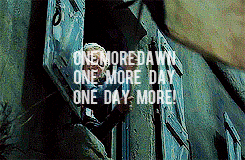 Source links are below each video or section