The superior Michelle Williams graced us with another one of her impeccable putdowns responding to a comment on her Instagram telling her she should have children because she is (sic) "2 bored".

After calmly responding "you're an idiot" with a series of laughing emojis the unnamed user refused to back down saying that her response was uncalled for.

Ms. Williams of course is not the one to play with and in her impeccable Christian manner had this to say: "No, what's uncalled for is you telling a woman that she needs to have children. What if that woman CAN'T have children?? What if that woman DOESN'T WANT children. WATCH YOUR MOUTH AND FINGERS.....Don't you ever let that come out of your mouth or your fingers on a comment section again to ANYBODY. I would have ignored but too many people need to stay out of a woman's uterus!!!! Now scram and be blessed!!!!"




and just like that she shut him UP pic.twitter.com/DFeR59nysK

— roroッ (@shadesofro) January 18, 2021




Tell'em!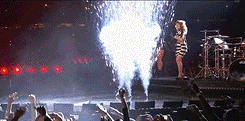 Source: https://twitter.com/shadesofro/status/1351006107997786112?s=20