Usually, I am indifferent, or I do not like the list I usually post but I actually think this list is pretty good. I have seen a few films on this list (including one that will be posting from the list) and some I really would like to see in the future. This list is again from Yardbarker (via MSN).





The Godfather Part I and II

(1972) (1974)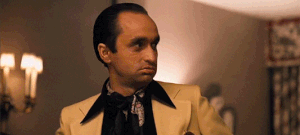 How it still holds up?

Francis Ford Coppola's mafia saga is the ne plus ultra of heightened American pulp. Whereas Jaws is still, at heart, a crowd-pleasing adaptation of a bestselling beach read, Coppola's take on Mario Puzo's novel transcends its tawdry origins. Taken as a whole, the first two movies remain the definitive dramatization of the immigrant experience in the United States. Young Vito Corleone flees Sicily for New York City, where he builds an empire that, we gradually learn, is no more disreputable than politics or so-called legitimate business. The film is still quoted ad nauseam in hip-hop, and referenced by filmmakers the world over.
Fist of Fury

(1972)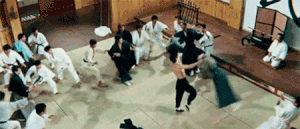 How it still holds up?

All of Bruce Lee's 1970s movies (save for the unfinished Game of Death) are beloved because they comprise a tragically brief filmography of an Asian superstar who never got to take that next step. Lee's biggest American hit, Enter the Dragon, hit theaters a month after his death at the age of thirty-two from a cerebral edema, but if you're looking for Lee at his charismatic best, go straight to Fist of Fury (sometimes mistitled in The Chinese Connection) for the good stuff. Set in the early twentieth century, Lee plays a Chinese martial artist who returns to Shanghai to discover a Japanese sensei has taken over his deceased master's dojo. When they disrespect his master's teachings, Lee literally makes the Japanese sensei's students eat their words. There was no one like Bruce Lee.
Superman

(1978)
How it still holds up?

The visual f/x, once considered so seamless that the studio sold the film on them ("You will believe a man can fly"), haven't aged particularly well, but the sheer physical scale of the movie combined with Richard Donner's brilliant evocation of twentieth-century American mythology (as written by Jewish immigrants) endures to this day. The MVPs here are composer John Williams (operating at the height of his scoring powers) and, of course, Christopher Reeve; the latter's ability to switch from a bungling Clark Kent to a stentorian Man of Steel is one of the most underrated performances of all time. People have always joked about Lois Lane's inability to tell Kent from Superman, but Reeves' nails both identities so effortlessly that we don't question it for a second. The only superhero film that can match the widescreen cinematic power of Superman is Spider-Man 2.
Cabaret

(1972)
How it still holds up?

More bad news from the '70s via the war in which hundreds of thousands of Americans perished to save civilization. Bob Fosse's adaptation of John Kander and Fred Ebb's musical won eight Academy Awards, but had the grave misfortune of running against The Godfather for Best Picture. Based in part on Christopher Isherwood's dispatches from Germany's Weimar Republic in the early 1930s, the film contrasts the era's unabashed cultural freedom with the steady rise of fascism. One day, your every desire is attainable; the next, you're being herded like cattle to your death. Beware.
Dawn of the Dead

(1978)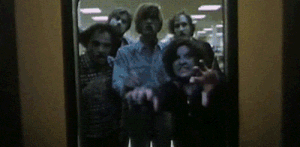 How it still holds up?

George A. Romero's shopping-mall-bound zombie flick is a museum piece in that people tend to shop from home nowadays (especially post-coronavirus). But as long as consumerism drives our economy, the metaphor works. The sequel to Night of the Living Dead drops two SWAT officers and a pair of TV news employees in a mall where zombies congregate because, it seems, that's what they yearned to do when they were alive. Nothing motivates like the power of accumulating possessions. (It's also worth noting that Tom Savini's gore f/x are much more disturbing than today's CG splatter.)
What older film still holds up today ONTD?
source