Hello, you beautiful human. I hope you're having an excellent day, and if you're not, I hope this post will make you smile...or at least distract you for a bit.
Welcome to another Buffy the Vampire Slayer ONTD Original!
If you missed my last post, check it out here.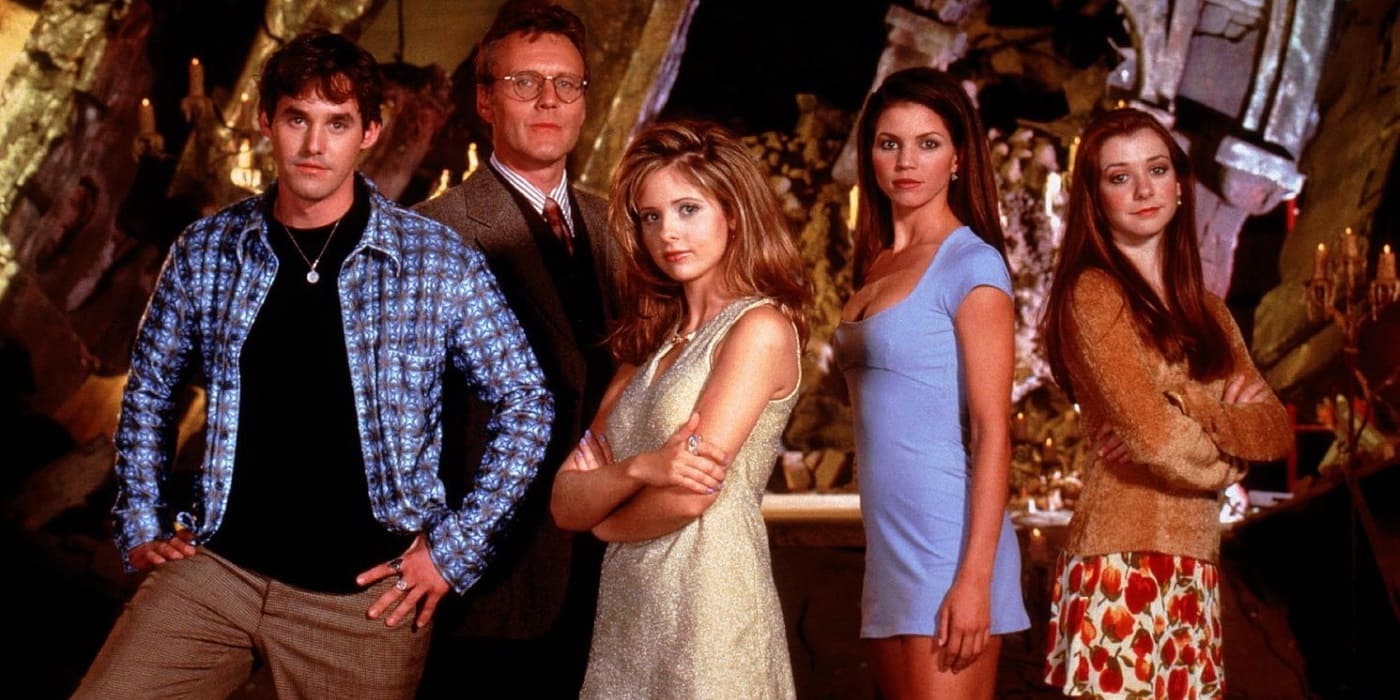 If there's one thing I love about Buffy the Vampire Slayer, it's the way it translates and stays relevant across the years. Certain tropes and lack of diversity in casting (especially for a show based in southern California) aside, the concept of Buffy and the (almost) masterful way they integrated metaphors for real-life 'horrors' into either monsters of the week, or supernatural scenarios will always make it my #1 favorite show of all time.

Disclaimer: I welcome constructive/opposing feedback and your suggestions, but please don't be unnecessarily rude. The list is my own opinion/interpretation, and in no way reflects the thoughts of the showrunners, writers, or any official ranking. <3 That being said, let's jump in.



[

...and the only person I can even stand to be around is a...neutered vampire who cheats at kitten poker!

]


10. "High school is hell", "Making it out of high school alive"


Sunnydale High School being located on a Hellmouth was the main focus of the "evil" within Sunnydale. It just so happened that the mouth of Hell was located directly under the central hub for Buffy and the Scooby Gang. She had a lot of tough moments in that library. Finding out her destiny was to face the Master and die, finding Kendra's dead body, finding out Giles had drugged her without her knowledge for an archaic 'test', sharing with Giles and Willow that Angel was cured before having to kill him, fighting a giant monster coming out of it, and ending her high school career leading Snake-Mayor-Wilkins to the hub itself, just to be blown to bits. Also, a great deal of the "monster of the week" storylines were a result of the impact the Hellmouth has on the students at Sunnydale High. (Invisible girl, the swimteam becoming monsters, and number 7 on this list)

09. Bullies / Mean Girls


In "The Pack", we saw Xander (ew) who was basically rejected by anyone outside of the Scooby Gang suddenly become accepted by a 'pack' of bullies when they were all possessed by hyena spirits. The pack behaves like typical bullies, and we see Xander suddenly be rude to his best friends, mock Buffy, and even attempts to force himself on her. The pack also literally eats Principal Flutie, but we'll say that's definitely more Hellmouthy than typical bully behavior (that I know of). This instance of bullying was one example, but let's look at another one that popped out to me:


Glory (Glorificus) was a God. In the show, she was beautiful, had 'crusty, scabby minions' who did nothing but flatter her and do her bidding, and she was incredibly shallow and selfish. She was a God, but she had no actual God-like power. She essentially had the same powers of Buffy (plus the super speed, impervious body to swords/weapons, and ability to brain-suck), but she wasn't "God-status." She picked on Buffy by calling her names, attacking her appearance ("Moussy the Vampire Slayer and her wacky pals"), and made a lot of threats. Over the course of season 5, though, Buffy learned more about Glory and her goals. As Buffy had things stripped away and felt she had less and less to lose, she leaned on her friends for support, took suggestions, and ended up being able to best Glory in a fight. Glory faded into the weak, frail body of her human half, and was ultimately snuffed out by a human (Giles). For me, this was a metaphor for the ultimate mean girl: sometimes, they seem like these Goddess-like, perfect beings with followers and insane reputations...but at the end of the day, it just takes confidence and support to best them.

08. Jealous Mom trying to recapture her youth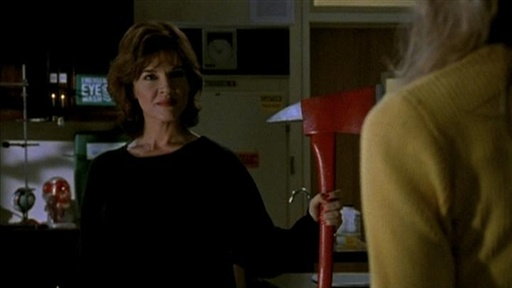 Catherine Madison walked so Kris Jenner could run. The concept of a Mother who is envious of her daughter's youth and potential for greatness, the fantasy of going back and redoing her high school years with the confidence achieved in adulthood. Hellmouth translation: you swap bodies with your daughter using witchcraft and trap her in your house. Then you use that same witchcraft to curse other cheerleaders until you're the best one on the team. This symbolism, admittedly, didn't hit me as hard when I watched the series around age 11, but with the rise of the Kardashian-Jenners, and the continued pimping out of the children of well-known figures, it definitely stood the test of time. (Also, has anyone actually ruled out that witchcraft is involved in the success of the Kardashians? What's that saying? The devil works hard, but Kris Jenner works harder.)

07. Domestic violence / abuse (behind cut as a courtesy for my beautiful ONTD survivors)


[

Trigger Warning: Description of Domestic Violence and Semi-graphic Photo

]




In season 3, we're introduced to some friends of Buffy's sort-of-but-not-really-almost-boyfriend, Scott. The friends, Debbie and Pete, seem to be a super sweet, fluffy and nice couple. But as the episode progresses, we notice Pete giving Debbie side-eye when she references 'kind of liking' the guidance counselor, and giving a look of clear veiled rage and jealousy when Oz offers to help Debbie with his notes. It all comes out when we see Pete pull Debbie, who has said no several times, into an equipment/storage room at school for a quick makeout/grope session. He notices some empty jars of radioactive green liquid that appears to have been emptied, and he becomes worried for Debbie. When she admits she poured it out, he immediately becomes angry and transforms into a demonic-looking beast that belittles and abuses Debbie, punching her in the face and shoving her down before essentially verbally destroying her. Once he sees that he's done it, he transforms back to his "handsome, sweet self", apologizes profusely, passively blames her for 'upsetting him'...leading to Debbie cradling her crying abuser, apologizing for upsetting him, and taking the blame. When Buffy and Willow confront Debbie in the girls' locker room (in an admittedly awful, insensitive way: "Know what works? Don't get hit."), Debbie exhibits the stereotypical "battered woman" trope of standing up for her abuser, saying it's not his fault and that he loves her before becoming basically unresponsive, rocking back and forth. The arc of this couple ends tragically, when Buffy finds the body of Debbie after her abuser blamed her for Buffy finding out he's a monster and murdered her. Angel breaks in mid-fight between Buffy & Pete, and kills him saving the day. This led to a moment that almost mirrors Debbie's, where Angel, now back from Hell and seemingly recovered from years of torture, falls to his knees crying and hugs Buffy (after he murdered her friends, tortured her watcher, and attempted to kill her just a few months prior). This metaphor was a dark, deep one, y'all. It wasn't executed perfectly (on Buffy's character development end, mostly) because I would've loved to see Buffy handle it differently, but it was definitely blatant symbolism for domestic violence and where it can lead.

06. Racism / Bigotry


This one might be a stretch, but...hear me out. Riley was a corn-fed, Iowa-raised white boy who was giving us major bigot/racist vibes (race in this sense is applied more to species) when he learned about Oz being a werewolf. He said, "Willow seems smarter than that..." when referring to dating him. He also treated all forms of demon/vampire as "less than" throughout the series (other than any blatant rudeness toward Anya that I'm aware of.)


Another big contributor to this was Xander: in season 1, he gives Buffy a hard time for 'needing to be undead to make time with her', and treats Angel and Spike as second-class citizens. He makes a blatant statement, "You don't talk to vengeance demons. You kill them." right in front of his ex-vengeance demon girlfriend. He is also repulsed by Anya's friend Halfrek, and goes out of his way to make Anya feel insecure by implying that he 'hoped she didn't look like that.' Not to mention, he shames Buffy and Anya for sleeping with Spike, looking at him the way a white supremacist looks at POC when he says, "You let that THING touch you..." So gross!
*This one is understandably debatable, but I read an opinion piece about it online, and after a rewatch, it's ALL I think about when I witness Xander being a complete jerk to Angel, Spike, and all other demons/undead.

05. "Sleep with a guy and he turns evil."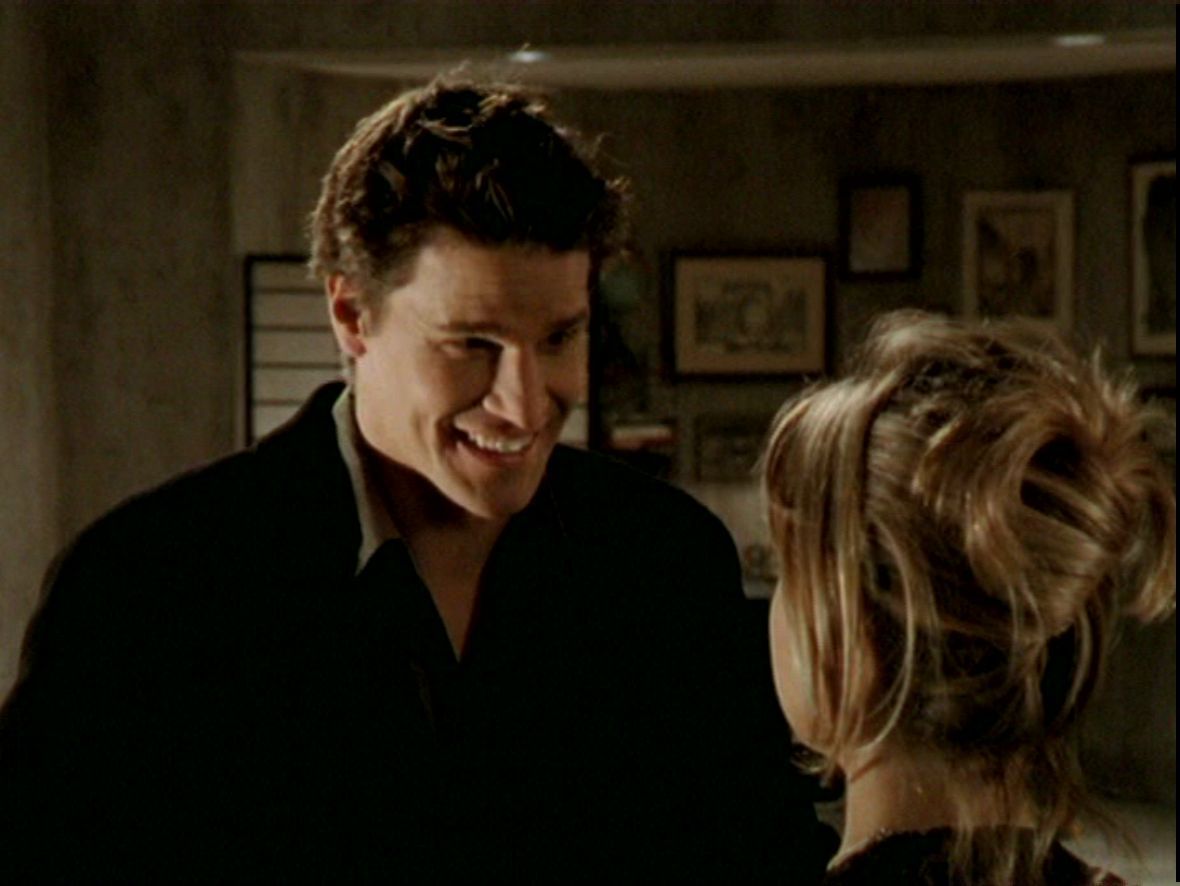 First, in season 2, Buffy and Angel finally "do it." Following the moment of pure happiness, Angel loses his soul and disappears for a day. Buffy wakes up to find that Angel is nowhere to be found, and spends the rest of that day feeling insecure and unsure of herself. She goes to his place later in the day and finds him getting ready to go out, but he's completely different; suddenly he's distant, cold, and seems to have lost interest in her. He purposely goes out of his way to imply that it wasn't good, leaving Buffy feeling extremely vulnerable and devastated. When he's evil, he goes out of his way to destroy her by killing her friends and making everyone feel paranoid by drawing them and doing small, horrible things to them (Willow's poor fish..)


In season 4, Buffy is wooed and seemingly courted by Parker Abrams (ew). He pulls the typical f***boy nonsense, starts flaunting his traumas and then feigning maturity and depth he couldn't fathom in his wildest dreams, and ultimately seduces Buffy. Buffy then, again, wakes up to an empty bed. When she's looking for her clothes, he comes in and essentially rushes her out, making up a lie about his Mom coming into town, and then completely ghosts her. In this instance, an episode later, Buffy actually calls out the trope: "So what I'm wondering is, does this always happen? Sleep with a guy and he goes all evil. God, I'm such a fool."

04. Experimentation in college / going through a "phase"


After Oz cheats on Willow in season 4, he decides he has to go to get his wolf side under control. So he leaves, pretty abruptly, and this devastates Willow. Following her heartbreak, Willow attempts to use magic to "will her heart to be unbroken." When this doesn't work, she moves through it and slowly becomes interested in Tara. During this period, Willow and Tara are using magic pretty regularly to aid Buffy in her role saving the world, but Willow also discovers she's interested in Tara. The "experimentation" trope comes in and sort of mixes 'magic and lesbianism' by having certain scenes that really highlight implied sexual moments (Willow and Tara performing a spell where their hands are touching, and they're both breathing heavy with intense gazes at each other, or when they hold hands for the first time during "Hush" and suddenly the heavy vending machine moves, or in the musical when Willow appears to go downtown causing Tara to literally float and sing that she makes her COMplete..) There are more examples, but it's definitely called out as a trope in season 5, when Tara and Willow get into a fight because Tara is worried Willow will lose interest after college and go back to liking men. There's also the reference in the musical when Tara jokingly says, "I'm cured...I want the boys!"

03. Addiction


Throughout the series, we see Willow essentially go through all of the classic stages of addiction. She tries magic once, enjoys it, and starts to display a pattern of 'casual use.' It doesn't seem to be too problematic, other than a few times where we witness Willow tell a white lie to cover up magic she's done, or making a quick exit when Giles gives her a look of concern after admitting something. Then we see her start making reckless and selfish choices: trying to use magic for personal gain, using magic to manipulate those around her, frivolously using magic as 'short cuts' for human tasks, etc. Then she gets to a point where magic has completely changed her. She puts herself and others at risk (the entire Scooby Gang during Tabula Rasa, Dawn during Wrecked, etc.) and completely loses herself in the magic. There's a popular opinion that the showrunners used magic as a nod to the opioid epidemic, evidenced by Willow experiencing physical withdrawals laying in bed at night (similar to those often experienced by folks withdrawing from opiates/opioids). Willow appears to get control of her addiction, but hadn't put in the 'work', per se, and when Tara is killed toward the end of season 6, Willow immediately relapses and enters into a vengeful rage and uses magic to avenge Tara's death before attempting to end the world. She turns on her friends, spewing venom at them (anyone who has ever attended an intervention for someone who wasn't ready knows this is 100% ON POINT), and tells everyone she doesn't care, has nothing any more, and that Willow isn't there any more. The show didn't execute this flawlessly, but it was relatively well done, in my opinion.

02. Coming out as gay / being "outted"


Watching the end of season 2 will always kill me for two reasons: (1) watching Buffy realize her love is back, but it's too late, and she has to stab him and send him to Hell to save the world, and (2) watching Buffy's Mom reject her once she finds out she's a slayer. I, myself, came out at age 15. When I did, my Mom literally asked me, "Have you even tried not being gay? You're probably confused because you grew up around me and your sister too much, I shouldn't have let you play with barbies with her.." It was awful. I was ALSO kicked out of my house, and had to go stay with my then-boyfriend. Buffy's Mom essentially did the exact same thing. She comes home with Spike, a vampire jumps up out of nowhere when Joyce is confronting Buffy, and Buffy stakes him. She's outted as a slayer. Her Mom has the shock, the disbelief, and we watch her slowly battle the idea over the next 5-10 minutes of the episode. When Buffy tells her Mom that it's been going on, this is a part of who she is, and that there's nothing she can do about it, Joyce says, "Well I just don't accept that! This stops now!" Buffy then tries to leave, and Joyce tells her if she leaves (aka continues the 'lifestyle') to "not even think about coming back." Buffy looks at her Mom, heartbroken, and leaves. This, as we all know, is incredibly common. It's especially devastating to watch because so many people know what it's like to tell your family, to trust them with your true, authentic self, to know that you haven't changed at all, but somehow your family knowing an extra piece of who you are is enough to reject you entirely. This one hits home, every time I watch it.

01. Mortality vs. Immortality


In a world of supernatural, extraterrestrial, and downright crazy things...Buffy the Vampire Slayer had two natural deaths. The scene where Buffy finds her Mother's dead body brings on different metaphors depending on who you speak to. For some, it's the metaphor of the moment childhood officially ends. For others, it's the reality that mortality bends for no one. In this episode, Joyce Summers died. The audience (and some characters) are convinced that perhaps the Hell God, Glory, had something to do with it. We find out later that Joyce died from an aneurism following her surgery to remove a brain tumor, and it's a realization that shook SO many of us. The reality that Joyce, Buffy's Mom, who has been there since the first episode, died of something so painfully human in a world of vampires, demons, and Hell Gods, was insanity. Sarah Michelle Gellar's acting in this episode was worthy of an Emmy, and the episode is still rated by many as one of the top episodes in television history. An interesting piece of information is that Sarah Michelle Gellar filmed the opening scene from start to finish 7 times, all filmed on one hand-held camera. According to Joss Whedon's commentary on the DVD, Sarah would film the scene and then immediately go back to the front door, and re-act the ENTIRE scene. SEVEN. TIMES. The part that hits me the hardest, are tied: (1) when Buffy is on the phone with the 9-1-1 operator and says, "She's cold." "The body is cold?" "NO! My Mom! Should I...make her warm?" and (2) when Giles arrives, and Buffy yells, "We're not supposed to move the body!" and puts her hand over her mouth in shock, realizing what she's just said, and the situation fully hitting her. This one will always, always be one of the hardest things in the world for me to watch. Also, Anya's monologue about mortality and how stupid it is, and how she doesn't understand it? Honestly, it's one of the scenes that made me have a newfound, deep love for Anya in my re-watches.



So, ONTD: what were some of YOUR favorite symbolism/metaphors/tropes from Buffy that weren't listed above?
Were you aware of the 10 I've listed? Are there any you didn't really think of, or see before?
Are there any you've noticed, that maybe aren't posted all over?
I'd love to hear them all!

*My next ONTD: Original Buffy post is going to be based around deconstructing season 6 and all of the reasons people are WRONG for hating it.

Sources: My brain, and 1 2 3 4 5 6 7 8 9 10 11 12 13 14