FFA Politics in case mods want to keep the Round Up politics-free
Breaking News: Senator Chuck Schumer, the Democratic leader, has become the most prominent voice calling for President Trump's immediate removal from office for inciting an "insurrection against the United States." https://t.co/0MbsAbTWZl

— The New York Times (@nytimes) January 7, 2021


Incoming Senate Majority Leader Chuck Schumer (D-NY)


What happened at the U.S. Capitol yesterday was an insurrection against the United States, incited by President Trump.

This president must not hold office one day longer.

— Chuck Schumer (@SenSchumer) January 7, 2021
The quickest and most effective way—it can be done today—to remove this president from office would be for the Vice President to immediately invoke the 25th amendment.

If the Vice President and the Cabinet refuse to stand up, Congress must reconvene to impeach President Trump.

— Chuck Schumer (@SenSchumer) January 7, 2021


⚠️ Latest updates ⚠️

📝 In addition to Schumer, 100 House Democrats have also submitted official remarks to proceed with 25th Amendment. Some elected Republicans have also come forward.

📝 In lieu of 25th Amendment, Congress is being asked to reconvene for emergency impeachment proceedings

📝 There was almost a scrum on the Chamber floor in the wee hours last night, because Conor Lamb called a Republican a lying liar who lies his lies

📝 Biden-Harris EC votes were officially certified at 3:45AM. 13 days to go.

📝 Rep Cori Bush wants to officially expel the Sedition gang who incited this domestic terror attack, which includes but isn't limited to Ted Cruz and Josh Hawley. Hawley in particular is photographed giving a fist salute as he passed the insurrectionists going into the Capital, then proceeded to fund raise via email while the Capital was under siege.

📝 4 people died including the woman who was shot while trying to breach the Speaker Lobby. Full video on YT if you want to search on your own. Official details on the deaths of the other 3 haven't been released.

📝 Acting Attorney General Jeffrey Rosen said more arrests will be made today (52 arrests already, and counting)

📝 TRE45ON has been banned from Facebook and Instagram indefinitely, but at least until after the inauguration. TRE45ON online merchandise store was also removed from Shopify. TRE45ON is still under suspension with Twitter and Snapchat. But he has access to the nuke codes.


Not since the War of 1812. By the BRITISH! Congrats GOP I hope you're happy. Breached by our own citizens? Lies matter!#25thAmendmentNow

— Greg Grunberg 🍑🍑🍑🍑 (@greggrunberg) January 6, 2021



GET OUT You Get Nothing

Another cut to save your browser

[

Spoiler (click to open)

]




Can Trump Be Stopped? - Lawfare #25thAmendmentNow https://t.co/2xMbdJe0n0

— Joan Osborne (@joan_osborne) January 7, 2021
I pray for the safety of our Congress. #TrumpFailedAmerica #Congress #SeditionSenators #25thAmendmentNow https://t.co/OSiqVSKQpJ

— Lea Thompson (@LeaKThompson) January 6, 2021
#25thAmendmentNow - we pledge allegiance to one flag 🇺🇸 this how I feel about the Trump Flags that were illegally hung at our Capitol. pic.twitter.com/pNtJfoD8S1

— Jonathan Del Arco (@JonathanDelArco) January 7, 2021
Enough is Enough @VP @Mike_Pence STAND UP and invoke the #25thAmendmentNow get the stain out of the White House! Jb

— John Barrowman MBE (@JohnBarrowman) January 7, 2021
it time way past time to invoke the #25thAmendmentNow before #TrumpCoupAttempt is fully realized https://t.co/ovR9bpWk7Q

— Sandra Bernhard (@SandraBernhard) January 7, 2021




For Your Crazy Uncle

When your crazy Uncle wants to claim secret undercover Anteeefa were responsible for the faux attempted coup, here is irrefutable proof otherwise


Do not tell me Trump did not know what was going on yesterday during the Terrorist attack. Here he is watching it live. In the next video Junior literally encourages the rioters and claims as "Their Own" NOT Fascist ANTIFA pic.twitter.com/7jp4ZAmSTp #CapitolRiots #25thAmendmentNow

— REESUS PATRIOT™💙 (@ReesusP) January 7, 2021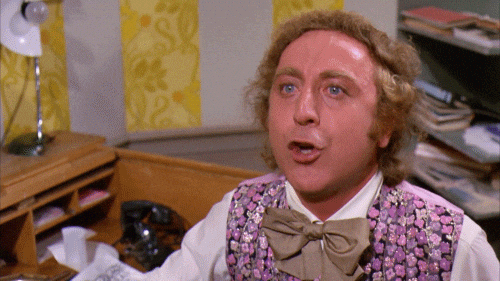 Source
Source
Source
Source
Source
Source
Source
Source
Source