Iggy Azalea took it to twitter to expose her baby daddy's cheating ass. According to Iggy her ex Playboi Carti wasn't with her during the birth (it was a scheduled c-section), refused to sign the birth certificate, cheated on her throughout the entire pregnancy, and brought his mistress (who hid in a closet) home. Some of her tweets: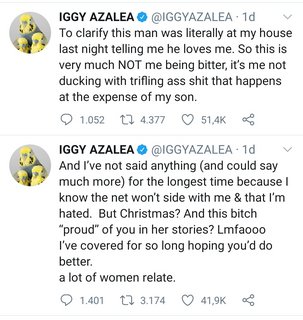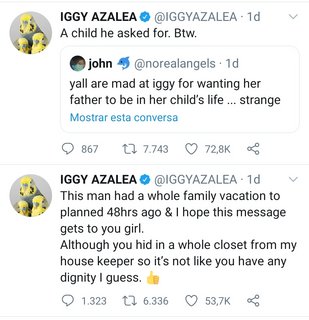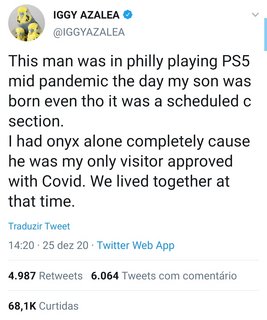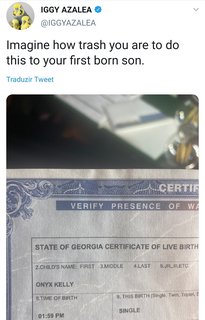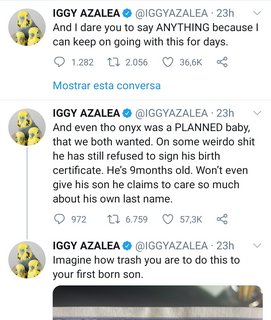 source: there's more on her twitter, but these are the links to the tweets included: 1, 2, 3, 4, 5 & 6

Have you ever been cheated on, ONTD? What's the worst cheating story you've ever heard?