Panel is Whoopi, Joy, Sunny, Sara, Ana

Friday Show + FFA Politics



https://www.youtube.com/watch?v=6-wITDStUbQ

More behind the cut


Hot Topic 2020 Hellscape

First, they're all wearing weird holiday clothing and accessories! The panel talks about the debacle of 2020. Was it a lost year of everything bad that could happen? Or did you find new insight? Joy thinks people who naturally did a lot inside probably fared better than people who were used to a lot of outside activities. Sara waxes nostalgic and she learned to be a good cook. Ana is glad to still be alive and didn't bother with naval gazing. She and her new husband never resorted to smothering each other with pillows so that was good. Sunny takes the glass is full approach. And she's building a new chicken coop. Ana will disown Sunny if she starts churning her own butter. Whoopi likes the TikTok video about the dog who tries outfits but couldn't wear it due to 2020 (they play the video).



Hot Topic Do You Re-Gift



https://www.youtube.com/watch?v=tPjgc2VHlEo

Sara doesn't shop in her closet but if she gets something she may never use, she'll put it aside as a gift for someone else. Ana re-uses gift bags but sometimes she forgets to take the tags off. Sunny re-gifts like Sara but she does it all throughout the year. She gets things that she may never be able to use, so she gives it to someone else. Ana complains that Sunny never gives away the wine she gets. Joy agrees with everyone. Joy is wearing a JOY holiday sweater given to her from Barbara Walters after Baba wore it for 10 yrs herself. But don't re-gift anything with your own initials. She also does the White Elephant game.



Hot Topic Viola Davis



https://www.youtube.com/watch?v=51hnCYfAFWo

Viola Davis is promoting her new film Ma Rainey's Black Bottom on Netflix. Viola talks about her revelations and resolutions. She's gotten back to the basics in life, there's no U-haul in the back of a hearse. She has a new puppy. She talks about growing up in poverty and how that influenced her future aspirations. She talks about playing the real life character and the film, which is taken from the play by August Wilson. Ana watched it already, she wants it nominated for everything and everyone in it. They talk about pay equity. They talk about Chadwick Boseman, his last film role, her memories.



Hot Topics Darlene Love Sings Christmas Baby Please Come Home



https://www.youtube.com/watch?v=8PSWKmRmOPg

Darlene Love continues her Christmas tradition



Hot Topic Bonus FFA Politics 1

Click here for details on Biden Cabinet and White House Appointments /link has photos of most people/

Discuss

Executive Office
Ron Klain Chief of Staff, Jen O'Malley Dillon Deputy Chief of Staff, Mike Donilon, Cedric Richmond, Dana Remus, Julie Rodriguez, Cathy Russell, Anne Tomasimi

Office of Communications
Kate Bedingfield Comms Director, Jen Psaki Press Secretary, Pili Tobar, Karine Jean-Pierre

Office of VP
Hartina Flournoy Chief of Staff, Nancy McEldowney NSA

Office of FLOTUS
Julissa Reynoso Panteleon Chief of Staff, Anthony Bernal, Elizabeth Alexander

Domestic Policy
Susan Rice Domestic Policy Council, Xavier Becerra HHS, Marcia Fudge HUD, Denis McDonough Veterans Affairs, Tom Vilsack Agriculture, Pete Buttigieg Transportation

Economic Policy
Janet Yellen Treasury, Cecilia Rouse Council of Economic Advisors, Brian Deese National Economic Council, Neera Tanden OMB, Katherine Tai US Trade Rep

Environment & Energy
Jennifer Granholm Energy, Deb Haaland Interior, Gina McCarthy Climate Coordinator, Brenda Mallory Environmental Equality, Michael Regan EPA, Ali Zaidi Deputy Climate Coordinator

Foreign Affairs and National Security
Antony Blinkin SOS, Lloyd Austin SecDef, Alejandro Mayorkas Homeland Security, Jake Sullivan NSA, Avril Haines DNI, Linda Thomas-Greenfield UN Ambassador, John Kerry Climate Envoy

Health Policy
Vivek Murthy Surgeon General, Rochelle Walensky CDC, Marcella Nunez-Smith Chair Covid Task Force, Jeff Zients Coordinator Covid Task Force, Anthony Fauci Chief Medical Advisor

What do you think?



Hot Topic FFA Politics 2

Anything else you want to chat about like Donald Dum Dum wanting to appoint a special counsel for election fraud and disgraced criminal Mike Flynn suggesting mutiny to prevent Biden from taking office


Ontd maybe Santa will make sure Me-Again McCain never comes back to show!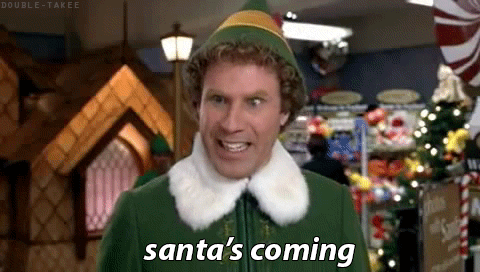 Source links are below each video or section