In an interview with Attitude, Andrew Rannells was asked about recent backlash to James Corden's portrayal of a gay man in Netflix's The Prom. Corden's performance has been called "gross and offensive, the worst gayface in a long, long time. It's horrifically bad."

Rannells, who's been openly gay since he was a teen, played his share of sassy gay stereotypes earlier in his career: Elijah on Girls, the gay friend in A Simple Favor, the gay coworker in The Intern, and even James in Pokemon Live!. He's since talked about the need for unique, multi-dimensional characters whose stories go beyond their sexuality.

When pitching himself for The New Normal — in which he ultimately played Ryan Murphy's self-insert (a character that also faced criticism for leaning into gay stereotypes) — he told Murphy, "'You should hire a gay person to do this, not a straight person, and here's why I should get the job.' I had a moment of real ballsiness because I felt that way, and I still feel that way: If you're going to tell that story, hire a gay guy."

All that being said ... Rannells doesn't seem bothered by his straight co-star's campy portrayal of a gay man in The Prom.

"You know, I kinda I go back and forth about this," he said. "Obviously, representation is very important, but what I feel that Ryan does so well is, you know, it's the best person for the job, quite frankly. In the same way that James can play the gay character, he's also given me an opportunity to play a straight character, which is not something I do all the time [...] and I'm very grateful for the opportunity."

Corden also talked to Rannells ahead of production, presumably about growing up gay in the Midwest.

"I remember talking with James a little bit before we started. I don't know what his anxiety level was — if there was any, quite frankly — about doing it, but I know he was very meticulous about getting it right and being honest. And he's such an amazing actor anyway, I think it was kind of a no-brainer. And he's also from the theatre, he grew up doing musicals, he knows that world so well."

Source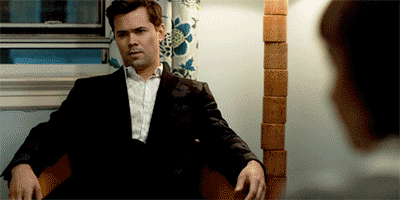 Also, at what point does The Prom suggest that Trent is straight?