https://instagram.com/p/CHpozjVneDm


The Diva of all Divas still has it!

Dame Shirley Bassey becomes the first first female artist to register a UK Top 40 album for seven consecutive decades, with her final album titled "I Owe It All To You" charting at no5 on the British album chart. It is her highest charting record since 1978.

Shirley has said this about the album which is a mix of new songs and covers: "My new album is a celebration of 70 years in showbiz. 70 years of support from my fans and 70 years of music! I've trodden the boards of many stages and kicked up many a diamante heel! The songs I have chosen all feel very personal and connected to my life. I hope they will do the same for my fans."




Dame @shirleybassey goes out in style with her final album on this week's Official Albums Chart. https://t.co/nCmndTrlEW

— Official Charts (@officialcharts) November 14, 2020


In one of the album tracks Shirley pays tribute to a current diva by covering Beyoncé's "I Was Here" originally from the 4 album, released in 2011.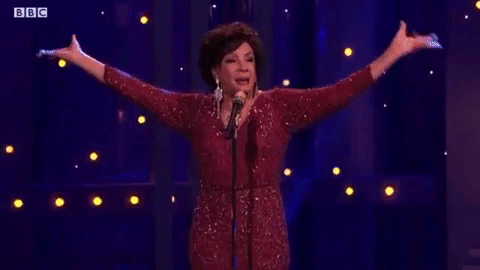 Source 1: https://www.instagram.com/p/CHpozjVneDm/
Source 2: https://twitter.com/officialcharts/status/1327612298089930752?s=20
Source 3: https://www.youtube.com/watch?v=8ljHpsSjx1Q