I have been sitting on this list for a long, long time. Not really but for an ONTD Original post it has been awhile. I made this list in either 2016 or 2017 and I had to make sure if my opinion was still similar as before. And YES, the list is still fine after all these years. I could add more but I rather see if you agree with me and what couples you like/loathe on film.




Most Favorite




Angela Bassett & Lawrence Fishburne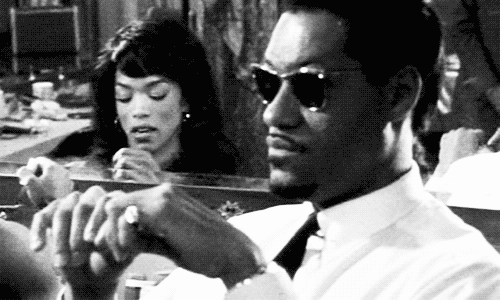 Films starred in: Boyz n the Hood (1991), What's Love Got to Do with It (1993) & Akeelah and the Bee (2006)
They only share a short moment together in Boyz n the Hood but their next collaboration in What's Love Got to Do with It showed how great the duo was onscreen together. Even though Fishburne played a horrible character in Ike Turner, he was fantastic and had tremendous chemistry with Angela Bassett's Tina Turner. A shame they could not be on camera until over 10 years in the spelling bee movie Akeelah and the Bee.
Want to see them again on screen together? Yes. What I would love to see if she could make an appearance on Black-ish. We might not have seen Angela do comedy before but I think she can be awesome with Fishburne and Jenifer Lewis (who player her mother in WLGTDWI).
Least Favorite
Jennifer Lawrence and Bradley Cooper

Films starred in: Silver Linings Playbook (2012), American Hustle (2013), Serena (2014) & Joy (2015)
I cannot speak about their collaboration in Serena since I have not seen it and most likely will not see it. But for the David O. Russell films, I actual loathe all of DOR the three movies and majority of the performances except Cooper in SLP. I hate that in every one of those films Jennifer Lawrence is too young for each role. I sat through SLP and immediately thought it needed someone at least in their 30s in the role of Tiffany. The same can be said for her roles as Rosalyn in AH and Joy, she is too young for these roles. I did not see the chemistry everyone saw in SLP, I was too busy being tired of hearing characters arguing with each other and the age difference between Cooper and Lawrence.
Want to see them again on screen together? I am not in a hurry to see them in another film but if they ever do, I really hope no more DOR movies, he is a hack and a trash person.
Most Favorite
Melissa McCarthy and Rose Byrne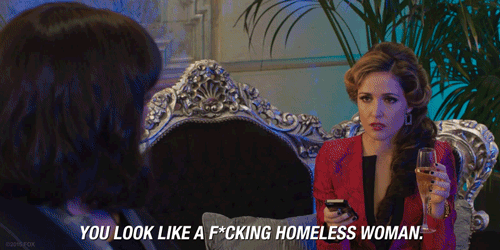 Films starred in: Bridesmaids (2011) & Spy (2015)
Though they were both in Bridesmaids (not sure if they speak to each other or not), it is their collaboration in Spy makes them on of my favorite list. Their chemistry in Spy is so unexpected and one of the best things about the film.
Want to see them again on screen together? Yes. Still have hope that they will make a sequel to Spy and Byrne will return as Rayna Boyanov again.
Least Favorite
Emma Stone and Ryan Gosling
Films starred in: Crazy, Stupid, Love (2011), Gangster Squad (2013) & La La Land (2016)
I have not seen Gangsta Squad outside a few scenes, and I do not think I will even try to watch the whole movie so I cannot give any insight about them in that movie. But seeing Crazy, Stupid, Love and La La Land and seeing the scenes between Stone and Gosling, I came away that they have chemistry, but I personally did not see romantic chemistry at all. Even in the acclaimed La La Land, I just did not see the romantic chemistry most see. I think what a reason might be why is the age difference between the two is Gosling is 8 years older than Stone. Not a big age difference but I kind of get an older brother/little sister vibe from them.
Want to see them again on screen together? Same as Lawrence and Cooper, there is no need to see them again for a while on screen together.
Most Favorite
Alicia Vikander and Domhnall Gleeson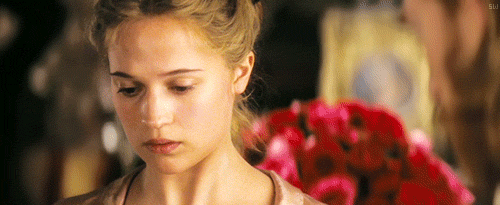 Films starred in: Anna Karenina (2012) & Ex Machina (2015)




Most would agree they the best parts of Anna Karenina (of which they were a part of one my all-time favorite scenes) and they carried their terrific chemistry to Ex Machina.




Want to see them again on screen together? Yes. Preferably another period piece film.




Source
IMDB - 1 | 2 | 3 | 4 | 5 | 6 | 7 | 8 | 9 | 10

ONTD, what is favorite collaboration duo on film?