Liam Neeson thriller #HonestThief leads cratering U.S. box office https://t.co/qpfbQapzbS

— Variety (@Variety) October 18, 2020
Liam Neeson's Honest Thief took the top spot this weekend with $3.7 million, a slight $80k improvement on last weekend's War with Grandpa top-spot opening. That film fell to 2nd with $2.5 million. Tenet took in $1.6 million. Disney re-released The Nightmare Before Christmas to $1.3 million.
New releases included 2 Hears ($565k) and Love and Monsters ($255k).
Enemy of Cinema, NY Governor Andrew Cuomo, is allowing theaters in the state outside of the city to open this Friday to 25% capacity, but counties must have under a 2% positive infection rate for 14 days before reopening is allowed. But with infections skyrocketing to the highest levels in 3 months, it might not matter much as other locations across the country may be forced to close shop again if they havent already.
Next week sees horror film The Empty Man debut in theaters while streaming services debut On the Rocks, Rebecca, The Witches, the Borat sequel, and Bad Hair.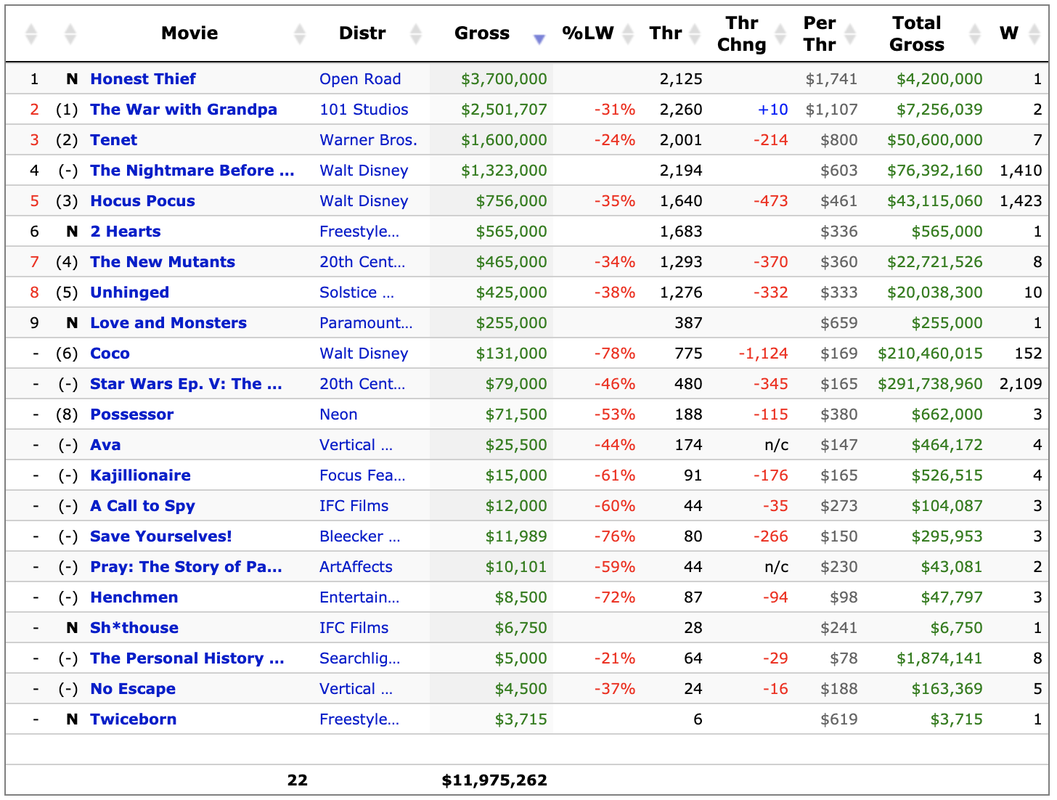 Source
,
1