Cardi B is revealing why she took Offset back https://t.co/ap4H18Tpkx pic.twitter.com/EQ9k8dLxDa

— Rap-Up (@RapUp) October 14, 2020

After seeing them together at her 28th birthday party this weekend kissing, Cardi took to IG live yesterday night to discuss her relationship status with on again off again husband Offset and letting him back into Kulture's life.

On where she is with Offset: "I just be starting to miss [him]… It's hard not to talk to your best friend. And it's really hard to have no dick. We're some really typical two young motherfu**ers, got married early, that's what we are," she said. "We're not no different than y'all fu**in' dysfunctional ass relationships. We're the same way. We're just more public. And I'm more r*tarded."

On not being bipolar: "I know I'm not bipolar 'cause I took a test."

On her birthday presents from Offset: "I do like material things, what do you want me to do, the n**** gave me a Rolls-Royce and I snub him? And I really wanted some dick for my birthday."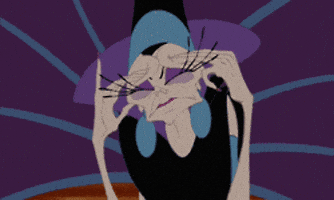 Source