Say goodbye to earbuds and a charger in the iPhone 12 box 👋#AppleEvent https://t.co/7ekMEP4Luq

— CNET (@CNET) October 13, 2020
Apple's iPhone 12 will no longer ship with wired headphones or a wall charger. It
will
come with a USB C to Lightning cable, however.
The company made the announcement while unveiling its iPhone 12 lineup on Tuesday, and attributed the removal to environmental concerns.
Apple executive Lisa Jackson said, "It's like removing 450,000 cars from the road per year."
The omission comes as Apple's wireless AirPods have exploded in popularity in recent years, and the company moves to make its packaging "more sustainable."
Moreover, the company also introduced a new wireless charging solution on Tuesday: MagSafe, a wireless charging mat for the iPhone. It is sold separately, of course.
For those keeping score on what's been removed:
2016 iPhone 7: No headphone jack.
2017 iPhone X: No home button.
2018 iPhone XR/XS: No more headphone dongle in the box.
2020 iPhone 12: No headphones, no power adapter in the box.
Apple is removing the charger and headphones from the iPhone 12 box, to cut down on its carbon footprint. #AppleEvent https://t.co/RvgHd31h24 pic.twitter.com/iY5m4l6kR2

— CNBC (@CNBC) October 13, 2020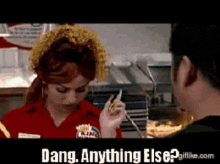 Sources:
1
|
2