K-Pop Idol of Idols TAEMIN gave an interview to Forbes recently, where he discussed his latest album (Never Gonna Dance Again : Act 1, released one month ago this Wednesday!), taking creative control over his work and what fans can expect from Act 2 of the comeback he hopes will be a cultural reset resetting of his career.



• On his latest comeback: "It was particularly a moment of growth for me as an artist just because I had a lot more personal input with this album... I kind of had my hands all over it. I did have my personal opinions intertwined into previous albums, [but] back then I felt more like an observer."

• On creative control: "Previously, I still had my opinions about what songs I'd like, what kind of music I'd like on the album. But this time around, I took it upon myself to be more directly involved. I suggested to the internal teams which producers and writers I wanted to work with... Same with the music video. I selected which director I wanted to work with and developed the creative vision with him from the beginning. In the choreography, I had a lot of my own personal input in it. You know that part where my hands were tied? That was my idea."

• On Never Gonna Dance Again: "It's a bit of an ironic title. [...] In the past, many people have been expecting great performances or specific kind of performances from me and I think it was within that line of thought, of rebelling against [the expectations], me trying to say, 'I'm never gonna dance again in this style that people expect me to.' So I think, personally, there's a deeper meaning of restarting. Just kind of starting over."

• On "2 KIDS," "Criminal" and Act 2: "For '2 KIDS' it's about pain, the pain that comes with love and a broken heart. The storyline kind of builds with that pain, then moves onto 'Criminal' with a dark, internal feeling. Act 2 will show myself rising up from the ashes. I think people will like it."


Check out TAEMIN's interview with Forbes!

👉🏻https://t.co/Gq1OLdeHGI#태민 #TAEMIN #샤이니 #SHINee#NeverGonnaDanceAgain#Act1#Criminal

— SHINee (@SHINee) October 2, 2020
Source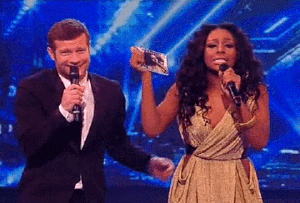 KEEP STREAMING "CRIMINAL"!