'Tenet' Reaches $45M+ Domestic, $307M WW Before Cineworld & Expected Partial Regal Shutdown https://t.co/XyR6lwPHJ0

— Deadline Hollywood (@DEADLINE) October 4, 2020

Tenet remained #1 for the 5th weekend in a row, but dropped another 21% for a $2.7 million gross. It's current domestic total sits at $45.1 million.

Hocus Pocus returned to theaters and surprised with $1.9 million in 2,570 theaters, breaking the Tenet/New Mutants/Unhinged trio's top 3 standings. New Mutants took in $1 million, while Unhinged landed at $870,000.

The newest film this weekend, Possessor, scored $227,000 in 320 theaters.

Next week sees the release of The War with Grandpa, the Robert De Niro film that was originally scheduled for release in February 2018.

With Regal planning on shutting down its location this week, expect a majorly different report for next weekend.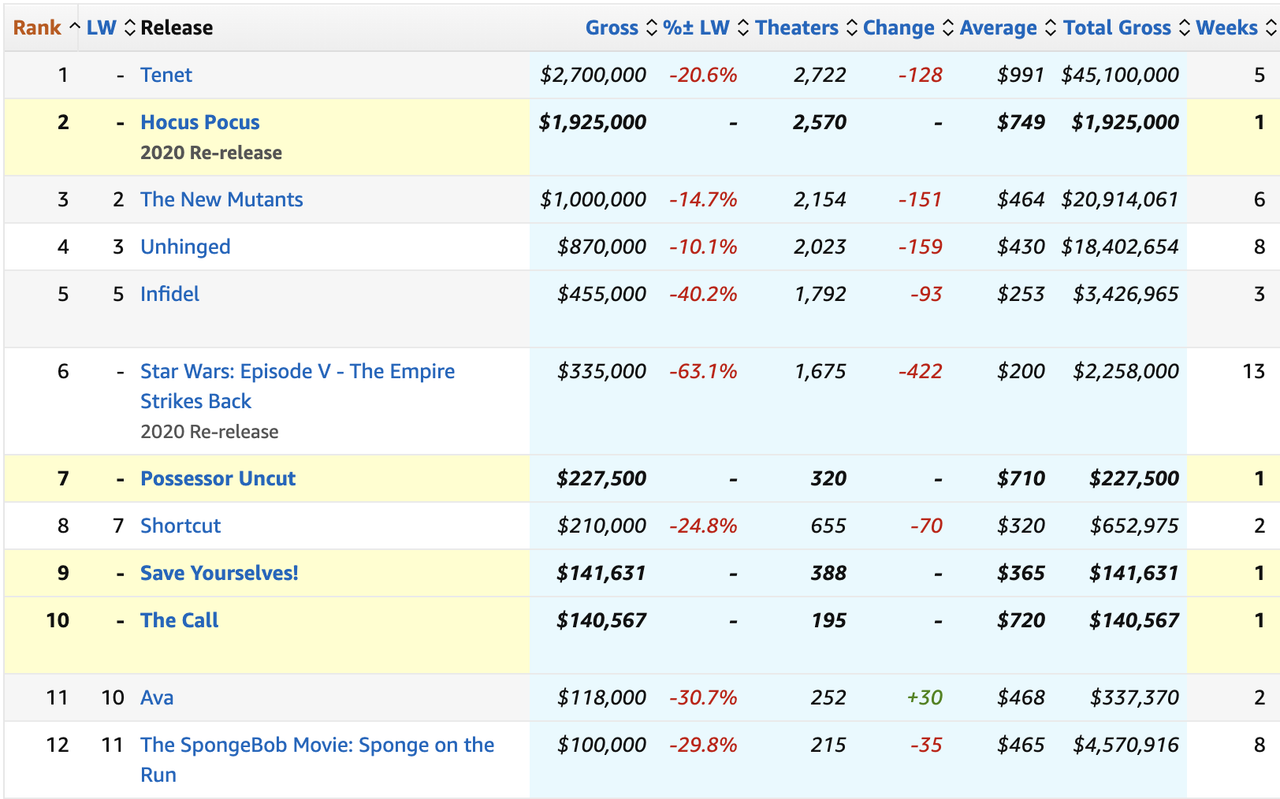 Source, 1